New bodycam video shows arrests in South LA pursuit-crash that left mom of 3 in coma
LOS ANGELES COUNTY, Calif. - A mother of three continues to fight for her life after a suspected DUI driver crashed into her car during a police pursuit in South Los Angeles in February.
Yolanda Reyna, 43, remains in a coma after she was violently struck by Dashawn Sutton, 43, as he was fleeing police on Feb. 16, 2023.
PREVIOUS COVERAGE: Single mom of 3 'fighting for her life' after South LA pursuit-crash
Reyna was on her way to the Los Temerarios concert in Inglewood when Sutton, in a stolen black GMC pickup truck, ran a red light on San Pedro Street and collided with her car on Gage Avenue. Reyna was taken to the hospital for treatment. According to her family, she remains in stable condition but has since been moved to a 24-hour nursing care facility.
The Los Angeles Police Department on Wednesday released new body camera footage showing the arrests of Sutton and the passenger.
The pursuit started in the area near Florence Avenue and Main Street, according to LAPD, when Sutton fled during an attempted traffic stop.  Both Sutton and the passenger were taken into custody following the crash.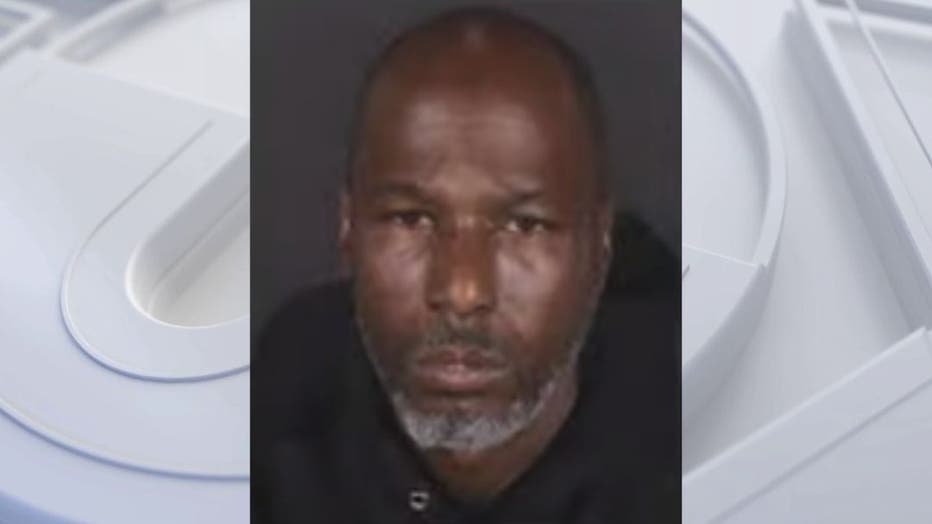 "The suspects had no regard to human life and this could have happen to anyone. Unfortunately, Yolanda was severely injured," according to a GoFundMe for Reyna. "Yolanda has three children the youngest being 12 years old. The money raised will go towards medical expenses and any other expenses for the family since they will need to provide for the 12 year old as Yolanda was a single mother and his sole provider."
SUGGESTED:
This crash came just hours after a police chase ended in a deadly two-car collision in the San Fernando Valley. CSUN student Erick Barbosa-Guardado, 19, was killed on his way home from working a shift at T.J. Maxx in Granada Hills when the crash occurred. His aunt told FOX 11 he was attending classes during the day and working at the store in the evenings.
Earlier this week, an innocent woman was killed and seven others were injured in a nine-vehicle collision after a suspect led authorities on a high-speed chase with a baby in the car from Seal Beach to Long Beach. She was identified as Sara Shorteno, 74, of Toronto, according to the Los Angeles County coroner's office. She was a passenger in one of the vehicles involved in the collision with the suspects' car, officials said. Seven other victims were taken to area hospitals and five had critical injuries.