OC pursuit ends in crash, deadly police shooting of armed suspect in La Habra
LA HABRA, Calif. - Southern California authorities said an armed robbery suspect is dead and a 20-year-old innocent driver was hospitalized after a police chase across Orange County ended with a violent crash and a shooting in La Habra.
Officials with the Fullerton Police Department received an armed robbery call and the pursuit of the suspect was initiated near the intersection of Harbor Boulevard and Chapman Avenue in Garden Grove.
The suspect driving a Ford Explorer then led authorities roughly 10 miles north to La Habra where the SUV collided with a BMW at South Beach Blvd. and West Imperial Highway.
The driver of the BMW was identified by family members as Michael Rodriguez-Sambrano. They said he was coming home from his girlfriend's house when the crash occurred.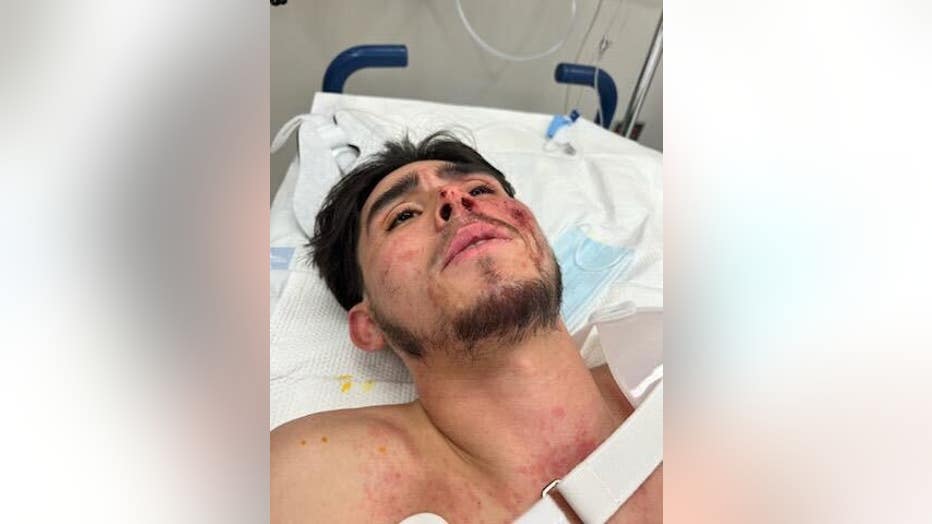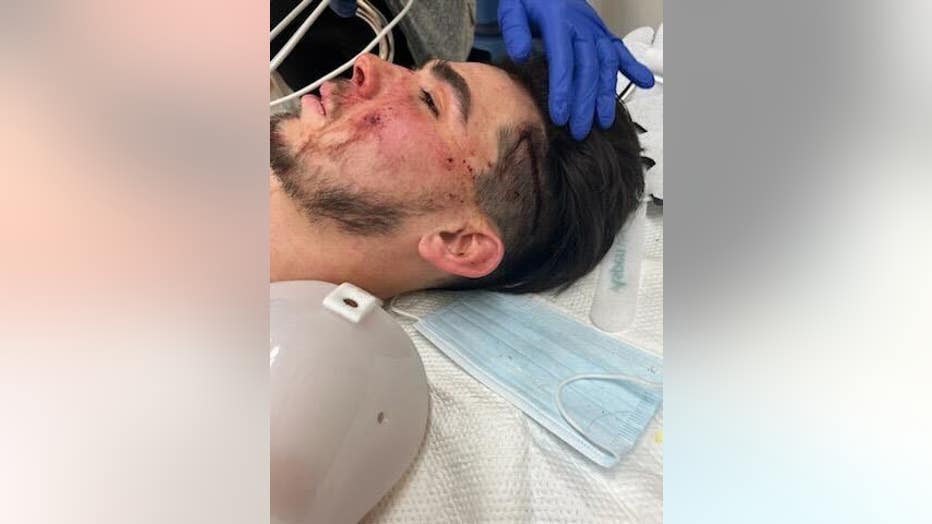 The SUV flipped over and caught on fire. Following the crash, the suspect got out of the vehicle and was struck by police gunfire. He was pronounced dead by authorities at the scene.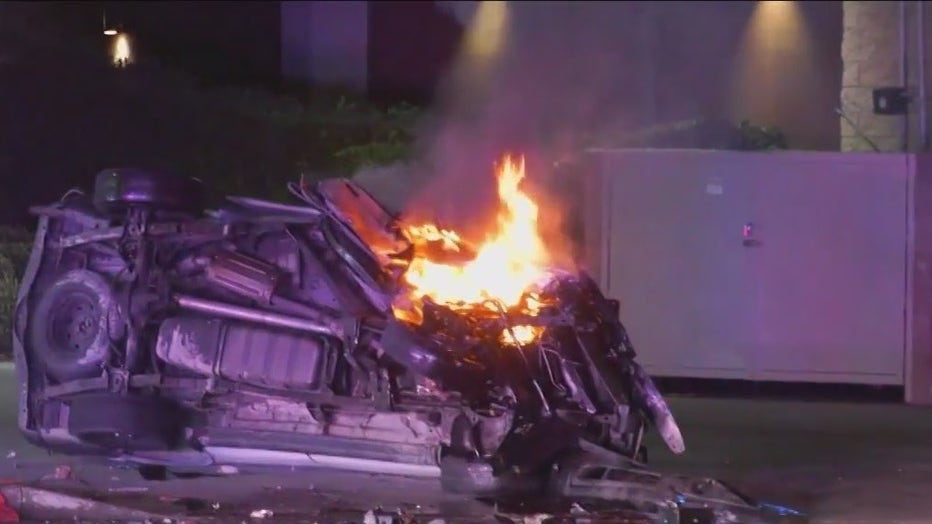 SUGGESTED: Police chase turns deadly: Two bystanders killed in pursuit crash in Panorama City
The circumstances leading up to the shooting are unknown and are under investigation.
Witnesses heard the violent crash followed by gunfire.
"All I can remember is hearing gunshots and I immediately ducked to the ground," witness Tylor Zeagler said.
Rodriguez-Sambrano was taken to the hospital for his injuries sustained in the crash. Officials said he is expected to survive.
"He has a broken left humerus that we are not sure he will need surgery for. He had glass in his eyes and on his face. Lots of cuts. We are just thankful to God that he is alive. He will stay for observation at UCI since he can't remember anything," his family told FOX 11's Mario Ramirez. 
OC investigators continued to canvass the area for witnesses and surveillance footage.
The suspect was from San Bernardino, but his name has not been released.