Southern California heat wave intensifies through weekend
LOS ANGELES - The peak of the blistering heat wave has arrived in Southern California with the potential for record-breaking heat and local fire departments on high alert amid the dangerously hot and dry conditions.
On Friday, three massive wildfires broke out in Riverside County within hours as other fires have popped up throughout the region.
The heat wave began Tuesday, July 11 as meteorologists with the National Weather Service warned temperatures would continue to climb through the weekend and into the beginning of next week. It's the second heat wave of the season.
Officials with the NWS warned the weeklong heat wave would increase the potential for heat-related illnesses and recommended residents and tourists limit their time outdoors.
PREVIOUS COVERAGE:
Those in the area were encouraged by the NWS to remain hydrated and not to leave children or pets unattended in vehicles for any duration of time.
Health officials recommend those who work outdoors to take frequent breaks in shaded areas.
Los Angeles County
Several portions of Los Angeles County are hot spots for the prevailing heat including the San Fernando and San Gabriel valleys in areas such as Pomona, Monrovia, Pasadena, Glendale, Van Nuys, and Woodland Hills.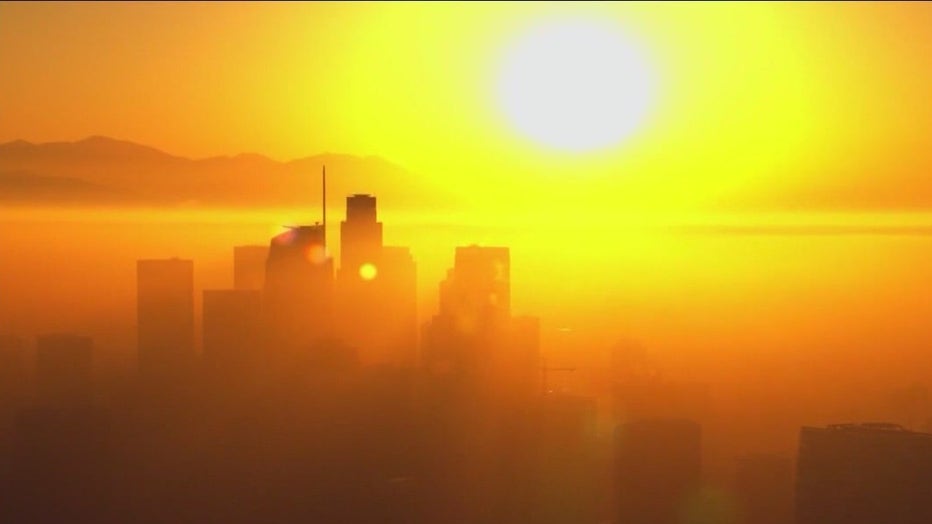 Weather Alerts
A Heat Advisory remains in place through 11 p.m. Monday.
However, it will be even warmer in other parts of LA County. Simply put, it's going to be brutal in the Santa Clarita and Antelope valleys. In areas such as Palmdale and Lancaster, temperatures are expected to surpass 110 degrees with breezy conditions, elevating fire danger.
Weather Alerts
An Excessive Heat Warning is in effect through 11 p.m. Monday.
San Bernardino and Riverside counties
Temperatures will be up, while air quality will be down in the Inland Empire.
Officials issued an Air Quality alert due to wildfire smoke in the area, adding exposure to particle pollution can increase the risk of health problems such as lung disease and the risk of respiratory infections. 
RELATED: Inland Empire intensifies outreach for helping homeless communities amid soaring temps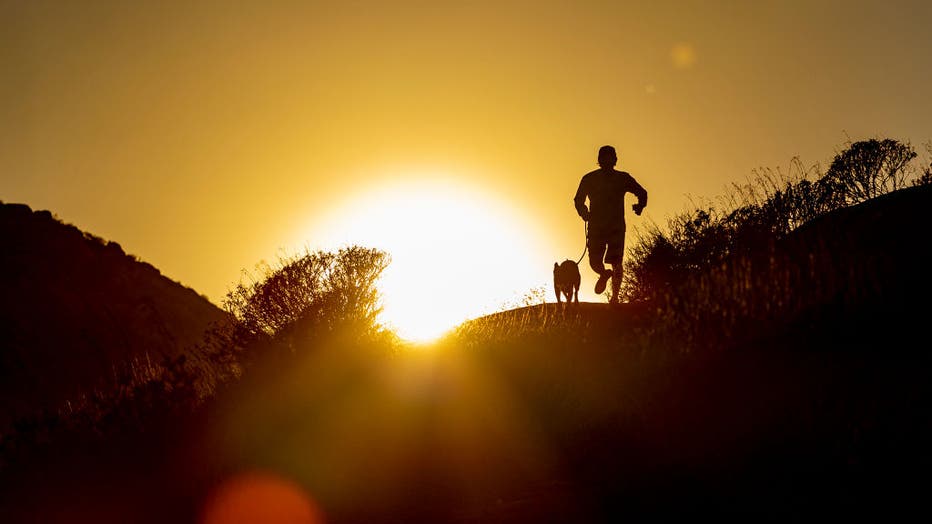 RIVERSIDE, CA . (Gina Ferazzi / Los Angeles Times via Getty Images) (Getty Images)
Extreme heat will linger across the two counties including in the cities of Corona, Ontario, Temecula, Riverside, Fontana, Moreno Valley, Riverside and Beaumont. Triple-digit heat will continue to strike down in the area before cooling to the upper 90s by Tuesday.
Weather Alerts
An Air Quality Alert is in effect through 4 p.m. Saturday
An Excessive Heat Warning is in place through 8 p.m. Tuesday
Ventura County
Scorching heat continues to impact several areas in Ventura County including Moorpark, Simi Valley, and Thousand Oaks. Temperatures are expected to reach up to 106 degrees.
Weather Alerts
A Heat Advisory is in effect until 11 p.m. Monday and the NWS meteorologists believe there is a possibility the alert will be extended to Tuesday.
Orange County
Those looking to escape the heat can head to Orange County. Orange County will experience patchy fog in the mornings before clearing to mild conditions and sunny skies.