3 winning lottery scratchers purchased in Southern California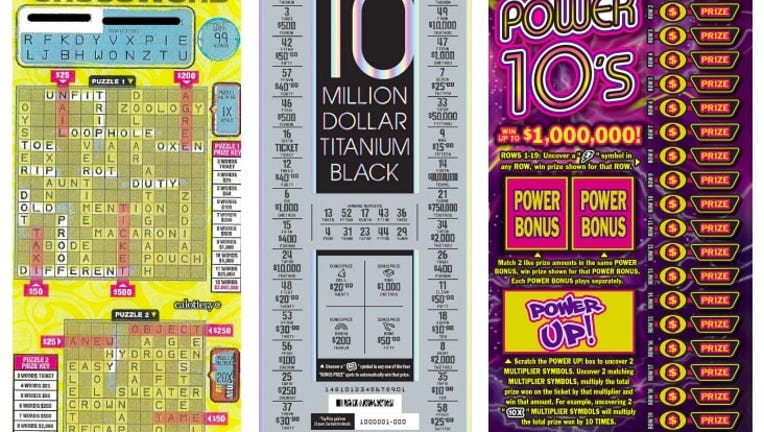 article
SAN PEDRO, Calif. - A big congratulations to three people in Southern California who are new millionaires after purchasing some lucky scratchers, according to California Lottery officials. 
The biggest winner was Louis Farillas, who won the top $10 million prize in the 10 Million Dollar Scratchers game. Farillas chose the annuity option and will receive an annual check of $400,000 over the next 25 years, according to lottery officials. He purchased his winning scratcher at South Pacific Market in San Pedro. South Pacific also collects a $50,000 bonus for selling the winning ticket. 
SUGGESTED:
About 25 miles away, Lazaro Macias purchased a $20 Instant Prize Crossword ticket at Bibo Liquor and market in Westminster. His $20 turned into a $2 million payday once he won the game's top prize after matching a dozen words. Bibo Liquor cashes in a $10,000 bonus for that win, too. 
Rounding out the lucky trio is Cesar Escamilla, who became an instant millionaire after winning the top prize of $1 million with a Power 10's scratchers ticket he bought at the 7-Eleven located at 5609 West Sunset Boulevard in Los Angeles. That store gets a $5,000 bonus. 
Congrats to the new millionaires!