Brad Pitt sells LA mansion, moving to this beach town: report
LOS ANGELES - Looks like Brad Pitt is saying goodbye to Los Angeles.
The Oscar award-winning actor has sold his Hollywood Hills mansion and plans to move to Carmel, TMZ reports. Pitt reportedly sold the property for $39 million, quite a profit from when he purchased it in 1994 for $1.7 million.
Pitt's move to the Central Coast comes after he apparently purchased a $40 million Carmel castle known as the D.L. James House last year. Hanging over the bluffs in the Carmel Highlands, the sandstone Mediterranean castle was built a century ago by famed architect Charles Greene to resemble Tintagel in Cornwall, England — the medieval fortress where King Arthur was conceived, as legend has it.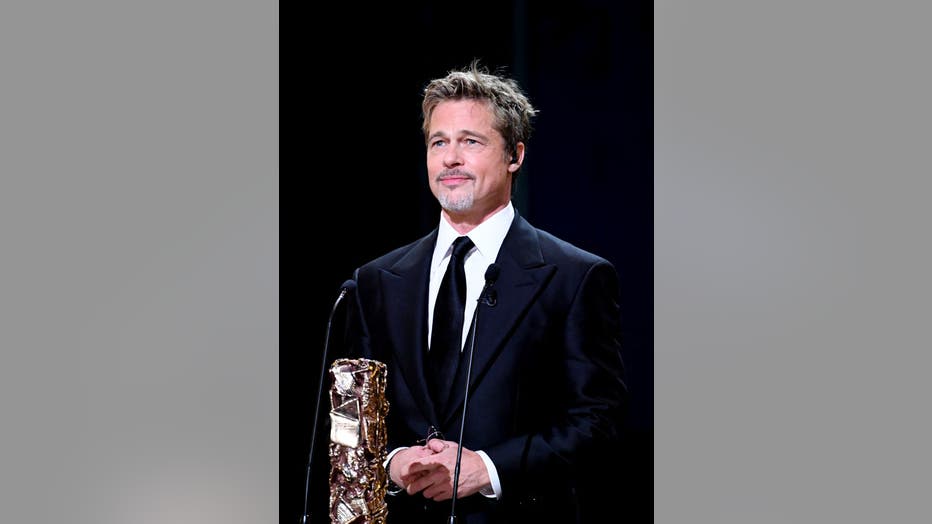 Brad Pitt speaks during the 48th edition of the Cesar Film Awards ceremony at the Olympia venue in Paris on February 24, 2023. (Photo by BERTRAND GUAY/AFP via Getty Images)
Pitt's LA home was the one he shared with ex Angelina Jolie and their six children until they parted ways in 2016.
SUGGESTED:
The one-square-mile village has long been welcoming of Hollywood's elite. Fellow actor Clint Eastwood was elected mayor of Carmel in 1986, and other celebrities including Doris Day and Betty White have called Carmel home.