Southern California Vaccine Finder: Where to get your COVID-19 shot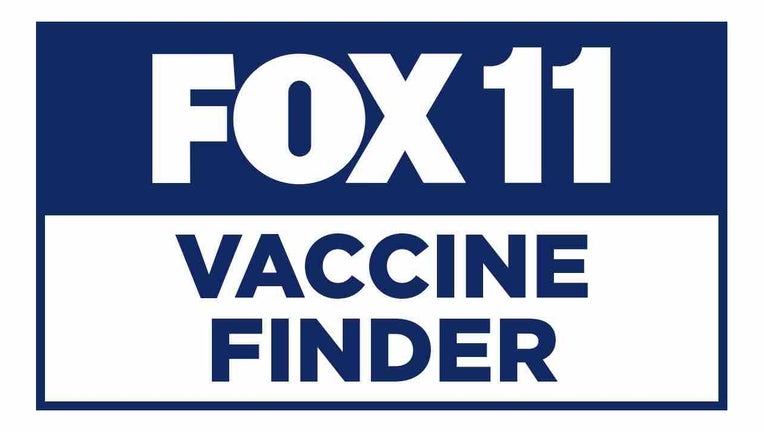 As more pharmacies, retail centers, city and county-run vaccine sites pop up across Southern California, FOX 11 will keep you updated when it's your turn to get vaccinated and where you can go to track available doses in your community.
You can check out the following jurisdictions for vaccine eligibility and where to secure an appointment:
On March 25, the state announced that starting April 1, individuals aged 50+ will be eligible to receive a vaccine and individuals 16+ will be eligible starting on April 15.
In order to create your appointment to get the vaccine, sign up at myturn.ca.gov or call 833-422-4255 to find out if it's your turn. If you're eligible, you can schedule an appointment, or register to be notified when one is available. Due to high demand and limited supply, each county is setting their own geographic requirements. Most limit vaccination to those who live or work within the county. Appointments may be cancelled if you don't meet the local requirements. Check the county's vaccination website to make sure you are eligible before making an appointment.
Some local health jurisdictions provide vaccination appointments separately from My Turn. You can use the CDC VaccineFinder tool to find vaccination locations near you.
Only the Pfizer vaccine is approved for use in people under 18, so people aged 16 and 17 will have to ensure they make appointments at a Pfizer vaccination site.
The following groups are currently eligible for vaccine doses in California:
Healthcare workers (Phase 1A)

Long-term care residents (Phase 1A)

Residents 65 and older (Phase 1B)

Sector population (Phase 1B): Agriculture and food Education and childcare Emergency services

Agriculture and food

Education and childcare

Emergency services
Healthcare providers may vaccinate California residents ages 16-64 if they have the following severe health conditions and are among the highest-risk of dying from COVID-19 complications:
Cancer

Chronic kidney disease, stage 4 or above

Chronic pulmonary disease, oxygen-dependent

Down syndrome

Immunocompromised state due to solid organ transplant

Pregnancy

Sickle cell disease

Heath conditions, such as heart failure, coronary artery disease, or cardiomyopathies. Hypertension not included.

Severe obesity, body mass index of 40 kg/m2 or more

Type 2 diabetes mellitus with hemoglobin A1c level greater than 7.5%
Pharmacy and retail chains have announced they are also offering vaccine doses at Southern California locations. You can click here for more information on securing an appointment.
Get your top stories delivered daily! Sign up for FOX 11's Fast 5 newsletter. And, get breaking news alerts in the FOX 11 News app. Download for iOS or Android.