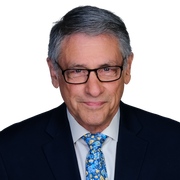 Hal Eisner is in his 41st year on television in Los Angeles. Most of those years have been spent on FOX 11 News and KCOP13.
Eisner is currently a reporter on KTTV 11, hosts FOX 11 News IN DEPTH and the FOX 11 podcast What the Hal?
Hal has received numerous journalism awards over the years including Emmys, Golden Mikes, honors from The L.A. Press Club, The Society of Professional Journalists (SPJ) and The Associated Press. Among his AP honors, Hal received a Lifetime Achievement Award known as the Stan Chambers Award for Extraordinary Achievement.
Hal Eisner created the nationally recognized mentoring program Camp News which was previously known as APTRA Academy. Each year it draws aspiring reporters and anchors from all over the country and has been a labor of love for the past two decades.
Hal started reporting news on the radio in his home state of Texas. It was when he became a correspondent for CNN in the early '80s that he came to Los Angeles and turned his attention to television.
Eisner is on the National Board of SAG-AFTRA and has been active in the union for many years. He was also on the Board of Governors of the Academy of Television Arts & Sciences and served as a Vice Chair of ATAS. He was President of Associated Press Television Radio Association (APTRA) and continues to be very active in the industry.
The latest from Hal Eisner