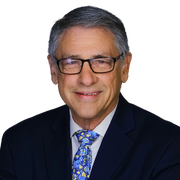 Hal Eisner is in his 37th year on television in Los Angeles. Most of those years have been spent on FOX 11 and My 13. Eisner currently hosts FOX 11 News IN DEPTH and the podcast What the Hal? He has received a number of journalism awards over the years including Emmy's, Golden Mikes, awards from The L.A. Press Club and The Associated Press. Eisner has created nationally recognized mentoring programs such as Camp News. He started reporting news on the radio in his home state of Texas. It was when he became a correspondent for CNN in the early '80s that he came to Los Angeles and turned his attention to television. Eisner is currently in his second term on the National Board of SAG-AFTRA.
The latest from Hal Eisner
The allegations of sexual harassment and assault against Film Producer Harvey Weinstein lit a fire under the women's movement. Now, more and more women are joining the fight on a wide range of issues, from equal pay to equal power in government and business.
Fox 11 News in Depth: The State of Women & Holocaust Documentary
SEGMENT A:  Gilroy Mass Shooting
FOX 11 In Depth: The dangers of social media
FOX 11 In Depth: The dangers of social media.
A deputy with the Los Angeles County Sheriff's Department was injured after a man led police on a chase to his family's Bellflower home Friday. 
Whether at the Hollywood Palace or on Soul Train Marvin Gaye's sound was unique. He was a fixture in the world of music in the 60s 70s and 80s. But, in 1984, Gaye was killed by his father Marvin Gay, Sr.
After a 10-day manhunt, rogue cop Christopher Dorner is cornered in a cabin in the popular resort community of Big Bear, California.