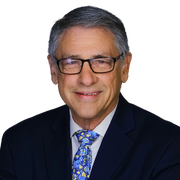 Hal Eisner is in his 37th year on television in Los Angeles. Most of those years have been spent on FOX 11 and My 13. Eisner currently hosts FOX 11 News IN DEPTH and the podcast What the Hal? He has received a number of journalism awards over the years including Emmy's, Golden Mikes, awards from The L.A. Press Club and The Associated Press. Eisner has created nationally recognized mentoring programs such as Camp News. He started reporting news on the radio in his home state of Texas. It was when he became a correspondent for CNN in the early '80s that he came to Los Angeles and turned his attention to television. Eisner is currently in his second term on the National Board of SAG-AFTRA.
The latest from Hal Eisner
SEGMENT A:  KTTV 70: The Beatles; Disneyland Opens
In Depth: A look back on the history of Los Angeles
If you've ever spent some time on a boat with sleeping quarters you know that such quarters can be a little snug.
SEGMENT A:  The Politics of Fire
A lot of people around the world are keeping their eyes on Brazil and the massive fire that is burning in the rainforest.
SEGMENT A:  Active Shooter Anxiety
In Depth: Active Shooter Anxiety & Cold Case Murders