Southern California to see yet another round of rain next week
LOS ANGELES - Enjoy the dry weather while it lasts!
After dry conditions with pleasant temperatures will prevail in Southern California through the weekend, another storm is set to strike the region early next week. 
Yes, even after the 12th atmospheric river hit the area in recent months. In fact, it has rained so much, data shows it has rained more in Los Angeles than in Seattle so far this year.
Now, models from the National Weather Service indicate another cold storm will drench the Southland with another round of rain and mountain snow.
Weekend Forecast
It's a great weekend to enjoy the outdoors. 
SoCal residents can enjoy good air quality, along with mostly sunny skies and warmer temperatures through the weekend. However, it will be windy. 
A Wind Advisory will remain in effect through Sunday morning for the southern Ventura County mountains, the Highway 14 corridor, and the western San Gabriel Mountains. Wind gusts have the potential to reach up to 55 mph.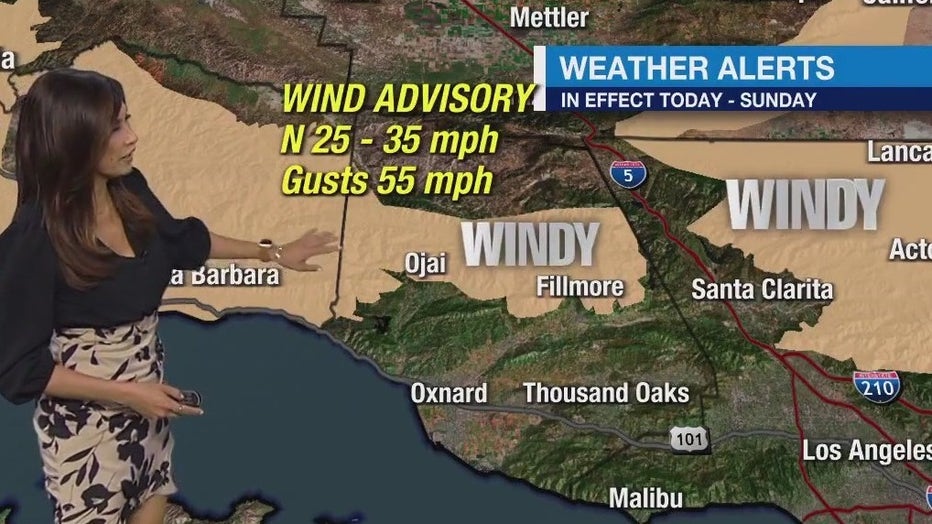 When will the rain return?
Temperatures will be cooler than average Monday as a new system makes its way to the Golden State. 
The storm isn't expected to be as powerful as the ones in recent months but is still expected to bring widespread rain and mountain snow. The storm will first hit Northern California before it is expected to move south to the Los Angeles Metro Area by Tuesday, with rain chances continuing through Thursday.
NWS meteorologists predict a slight chance of snow in the San Bernardino Mountains starting Tuesday morning through Wednesday night.