Man wanted for multiple assaults on women in Los Angeles 'threat to the public': LAPD
LOS ANGELES - The search continues for a man wanted in connection with several assaults in Los Angeles, including the brutal beating and attack of an elderly woman in East Los Angeles last last weekend.
The suspect, 21-year-old Sergio Andrew Garcia, is linked to several assaults in the LA area, according to the Los Angeles County Sheriff's Department. 
The most recent happened Saturday. The victim, 67-year-old Rosalina Martinez, was brutally beaten and sexually assaulted as she was gardening outside her East Los Angeles home. 
PREVIOUS COVERAGE
According to authorities, Garcia is also wanted in connection with assaults reported between July 10 and July 15. 
 Details of those assaults are listed as below: 
July 10: Garcia allegedly followed the victim walking near Olympic Boulevard and Albany. He is accused of sexually assaulting her and trying to remove her clothes as she walked under the 110 Freeway at Olympic Boulevard and LA Live Way.
July 11: Garcia allegedly approached a woman from behind, slapped her back, then ran away in the area near Chick Hern Court and Georgia Street.
July 15: Garcia approached a woman walking home from church in the 1300 block of south Alvarado Street around 9:20 a.m. That's when he allegedly hit the woman in the face multiple times. Garcia allegedly took the woman's belongings and ran away. Around 15 minutes later, Garcia allegedly sexually assaulted a woman who was rummaging through the trunk of her car in the 1300 block of South Burlington Avenue.
Garcia is described as a Hispanic man, with black hair, brown eyes, 5'6" tall, weighing 151 lbs. He has a mustache and is known to carry a black satchel that reads "Gucci" in red lettering.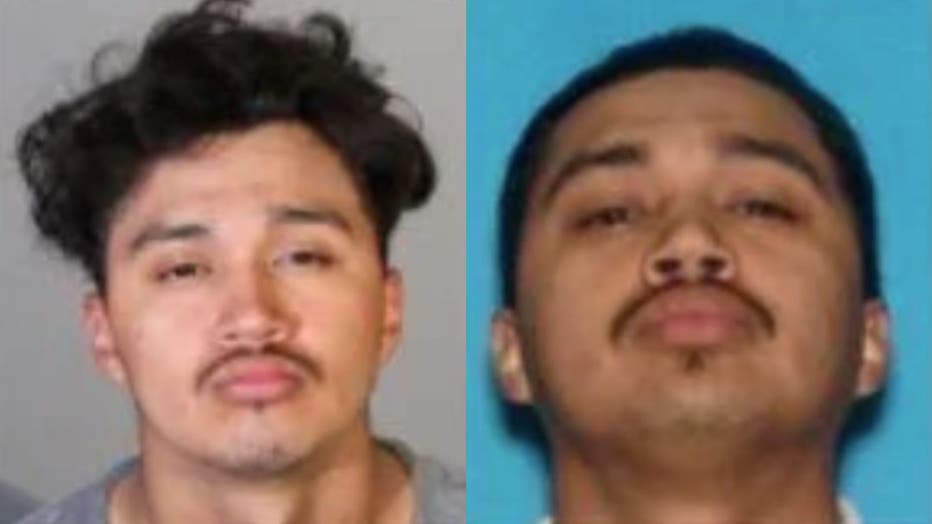 Sergio Andrew Garcia is wanted in connection with several assaults in the Los Angeles area. / LASD
Anyone with information is asked to contact the Los Angeles County Sheriff's Department. 
Are you or someone you know a recent survivor of sexual assault? Help is available. Rape, Abuse & Incest National Network (RAINN) provides a 24/7 national sexual assault hotline, which can be reached at 1-800-656-4673