Suspect identified in brutal beating of East LA woman
[WARNING: The details of this story are very graphic.]
LOS ANGELES - The long road to recovery continues for a 67-year-old woman who was brutally beaten and sexually assaulted outside her East Los Angeles home, and the search is on for her attacker.
PREVIOUS COVERAGE: Neighbors scare off man sexually assaulting woman outside her East LA home
You can look into Rosalina Martinez's eyes to see her pain. There are the obvious physical ones, such as the bruises and her swollen eyes. But the real pain is so much more than physical after she was attacked in broad daylight by a stranger.
Authorities said the attack happened on the morning of Saturday, July 15 when she was outside cleaning. The stranger, later identified as 21-year-old Sergio Andrew Garcia, allegedly pulled up on a bicycle and went straight toward her. She was knocked to the ground as he began punching her in the face over and over again.
And if that wasn't traumatizing enough, Martinez said he tried to rape her. After punching her, he proceeded to pull down her pants and undergarments. When neighbors heard her screaming for help, they jumped in and scared the suspect away. 
One of the neighbors tried to follow the suspect but when he turned on them, they stopped and he got away.
A neighbor recorded the suspect on their cell phone, which helped lead investigators to identify Garcia.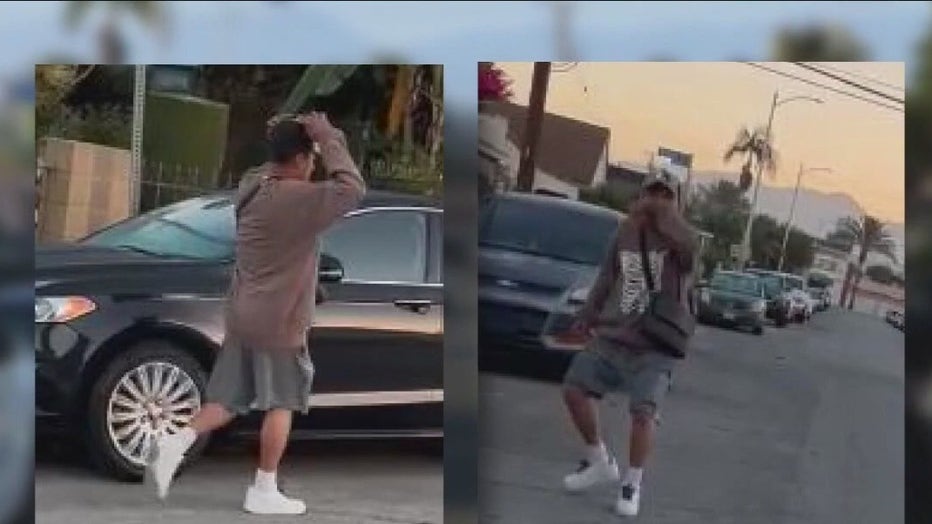 LASD investigators are searching for the man who brutally attacked a woman outside her East LA home.
Garcia is described by authorities as a Hispanic man, 5'05" tall, weighing 180 lbs.
Officials say Garcia is no stranger to police, and they want to take him off the streets before he strikes again.
On the same day of Martinez's attack, investigators said he tried to assault two other women in the area covered by LAPD's Rampart Station.
In addition, he also has charges of assault on his record. 
Anyone with information is asked to contact the Los Angeles County Sheriff's Department. 
Are you or someone you know a recent survivor of sexual assault? Help is available. Rape, Abuse & Incest National Network (RAINN) provides a 24/7 national sexual assault hotline, which can be reached at 1-800-656-4673