Neighbors scare off man sexually assaulting woman outside her East LA home
LOS ANGELES - [WARNING: The details of this story are very graphic.]
A brutal attack in East Los Angeles has left a 67-year-old woman badly beaten and a neighborhood shaken. 
Rosalina Martinez was using her broom to clean the front fence of the home she has lived in for over a decade Sunday morning. Around 6 a.m., she felt arms grab her from behind, and throw her on the ground, hitting her on the face repeatedly, as the suspect tried to pull down her pants.
"He was trying to rape me," Martinez said.
She recalled the terrifying story to FOX 11 from her bed, where she is recuperating. Her nose was broken, and her face was so bruised her eyes were swollen shut. But it could have been worse, she said.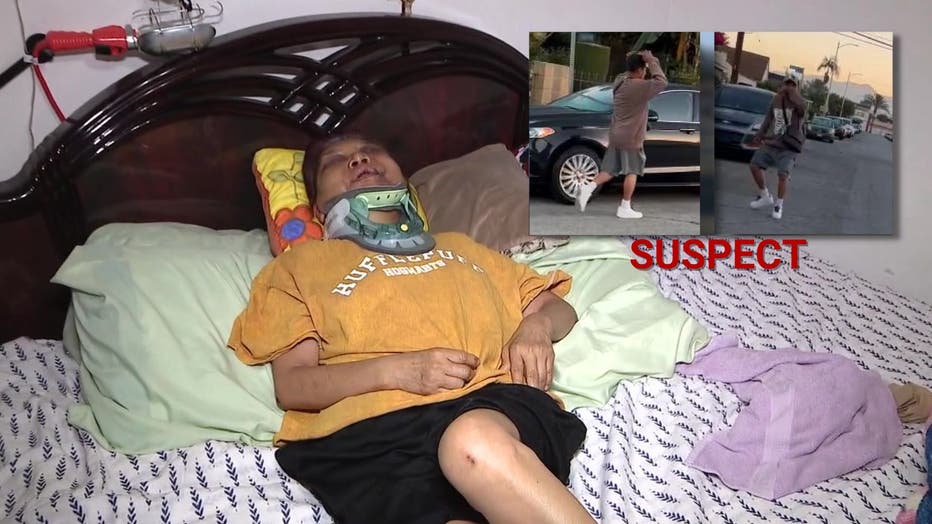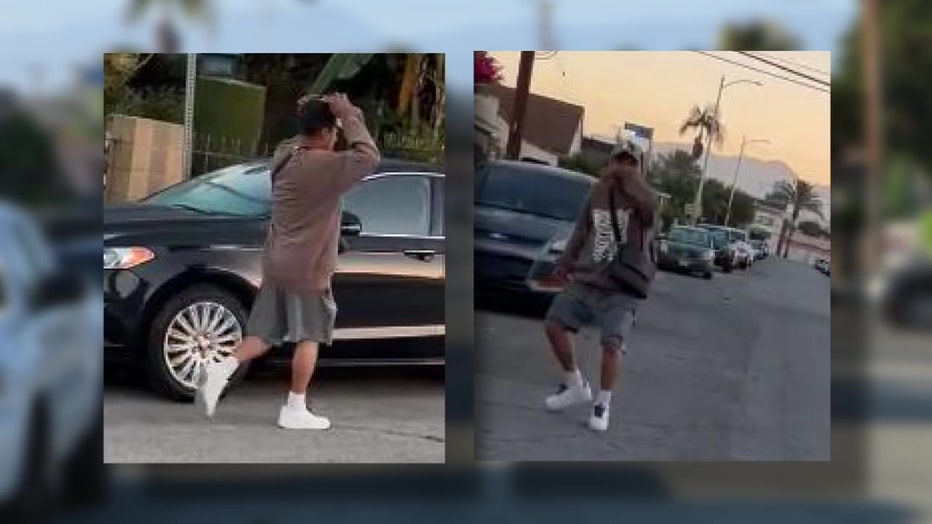 SUGGESTED: Santa Ana man drugs, sexually assaults teen he lured using social media, investigators say
On that morning, Martinez's screams alerted neighbors, who scared the man they said was attacking her, stopping him as he tried to pull down her pants. They even got cellphone video, trying to follow him, before returning to help Martinez.
The man seen in the video was wearing a light brown long-sleeved shirt, short gray pants and white shoes, and was carrying and over the shoulder bag.
"Thank God it wasn't worse," Martinez said, adding that she prays someone will come forward. 
Deputies from the Los Angeles County Sheriff's Department's East Los Angeles Station said they believe the suspect fled on a bike. Anyone with information of the attack was asked to call the station at 323-264-4151.