Remembering Nipsey Hussle: Lauren London pens heartfelt tribute to late fiancé
LOS ANGELES - Gone but not forgotten.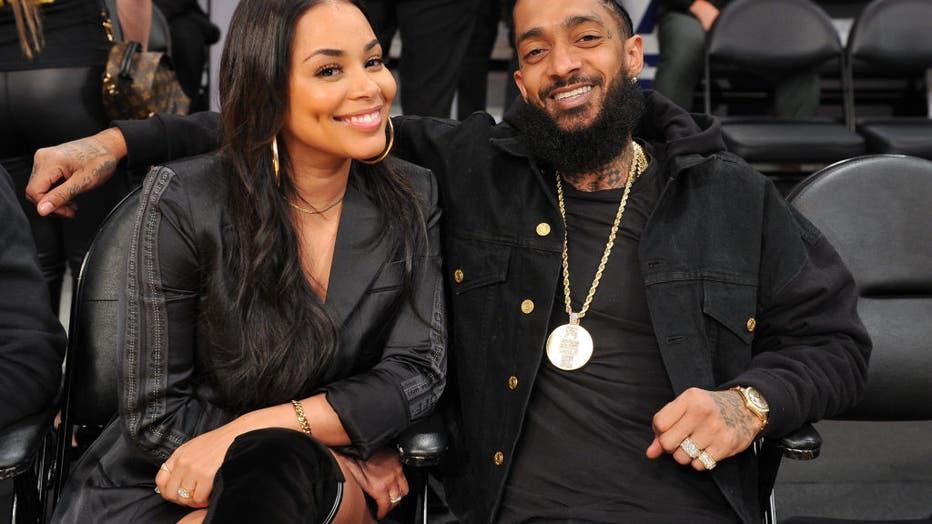 Nipsey Hussle and Lauren London. (Photo by Allen Berezovsky/Getty Images) (Getty Images)
Lauren London took to social media Friday to remember Nipsey Hussle who passed away in South Los Angeles four years ago. 
Hussle was born Ermias Joseph Asghedom and was 33 years old when he died.
In a heartfelt tribute posted on Instagram London wrote, "I hold my breath all of March knowing I have to face the memory of the day you transitioned." 
She then used a quote from Baha'i sacred text which reads:
"To consider that after the death of the body the spirit perishes is like imagining that a bird in a cage will be destroyed if the cage is broken, though the bird has nothing to fear from the destruction of the cage. Our body is like the cage, and the spirit is like the bird. We see that without the cage this bird flies in the world of sleep; therefore, if the cage becomes broken, the bird will continue and exist. Its feelings will be even more powerful, its perceptions greater, and its happiness increased. In truth, from hell it reaches a paradise of delights because for the thankful birds there is no paradise greater than freedom."
London and Nipsey Hussle were engaged at the time of his death and share a child. 
Hussle was gunned down in South LA's Crenshaw District in front of his own store called Marathon Clothing on March 31, 2019.
Eric Holder Jr., the man convicted of murdering the Grammy Award-winning rapper, was sentenced to 60 years to life in prison late last month.
RELATED: Nipsey Hussle's killer sentenced to 60 years in prison
Asghedom was posthumously honored with a star on the Hollywood Walk of Fame in August 2022.