'Real Housewives' star Teddi Mellencamp shares personal battle with skin cancer
LOS ANGELES - Teddi Mellencamp, daughter of musician John Mellencamp, always assumed that skin cancer looked a certain way. 
But now, as she battles her 13th melanoma, the "Real Housewives" star knows that the disease can look different on everyone.
And she wants to share her story with the world.
"The first one [the doctor found] was Stage 2," shared Mellencamp.
What she once thought was a birthmark with white spots developing around it, turned out to be a melanoma.
She elected to immediately have it removed, instead of biopsied.
"I just assumed that would be it," said Mellencamp.
SUGGESTED: 
But each doctor's visit brought another melanoma discovery, and subsequent biopsy or removal.
Now, Mellencamp's shoulder is "completely cut up."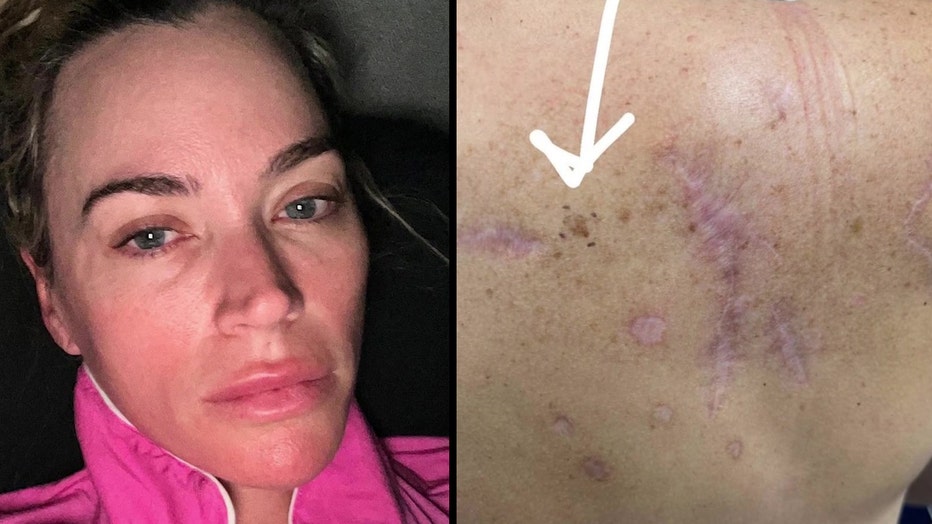 And the reality star suspects that her skin cancer stemmed from the "damage she did as a child," when she used baby oil when she went out in the sun and frequented tanning beds.
Mellencamp said that when she was first diagnosed, she felt lonely, sad and scared. But despite those feelings, she made the decision to go public with her story.
"The second you start sharing, you realize how many other people have been affected by it," she said.
Mellencamp hopes that her story can be a warning: both for adults to get checked, and for parents to ensure that their children use proper sun protection.
"When you're vulnerable, not only does it help you," said Mellencamp. "But it also helps other people."