VIDEO: Lewis Capaldi serenades passengers on Los Angeles-bound flight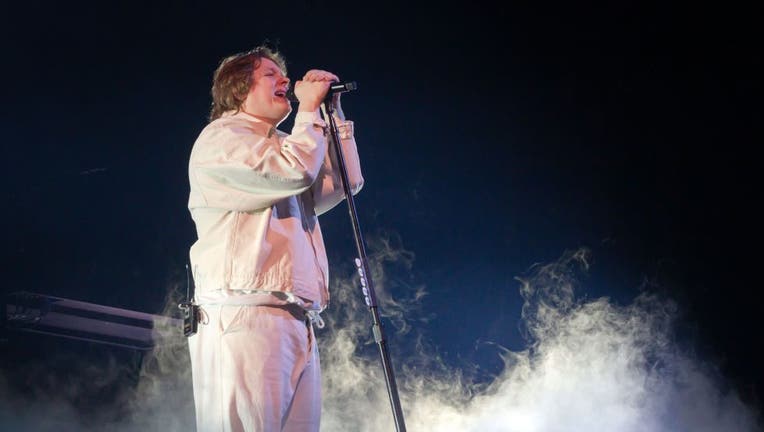 article
LOS ANGELES - Passengers on a Los Angeles-bound flight were treated to an unexpected surprise when they were served and serenaded by singer Lewis Capaldi.
The singer provided the in-flight entertainment after he served refreshments to passengers aboard a British Airways flight on Wednesday when he sang "Wish You the Best," a song from his new album "Broken By Desire to be Heavenly Sent." Capaldi is planning to release the album later this spring on May 19.
Capaldi played his guitar and sang the acoustic version of his song for the many fans aboard the flight, which was flying to Los Angeles International Airport from London.
"I'm on a flight from London-Heathrow to LAX and I'm going to sing some songs for the passengers," Capaldi said in the video he posted on Instagram.
TRENDING NOW:
After serving some drinks, the singer whipped out his guitar, and all the passengers aboard whipped out their phones.
"Lewis Capaldi, I've never seen him that close," one fan said. "Like, wow, just doesn't feel real!"
"Lewis Capaldi gave us a rendition of his new single right in front of us," another passenger said. "Really good, really good!"
When he finished the song, Capaldi joked, "Thanks very much. I'm sorry to disturb your flight and anyone who's not aware… My name is Ed Sheeran!"