Dodgers proposal gone wrong: Fan gets tackled by security mid-proposal
LOS ANGELES - A Los Angeles Dodgers fan had one memorable night at this year's season opener against the Arizona Diamondbacks. Not only did the Dodgers win, but he asked the love of his life to marry him. And it was… memorable, to say the least.
The fan, identified on social media as Ricardo Juarez, was sporting a Mookie Betts jersey when he jumped over the outfield wall and sprinted to the middle of the field mid-game to pop the question.
As he got down on one knee and pulled out the ring, fans went wild cheering him on. Moments later, a security officer blindsided him with an NFL-like tackle, knocking his hat off of his head.
But the risk was worth the reward… because his girlfriend said yes!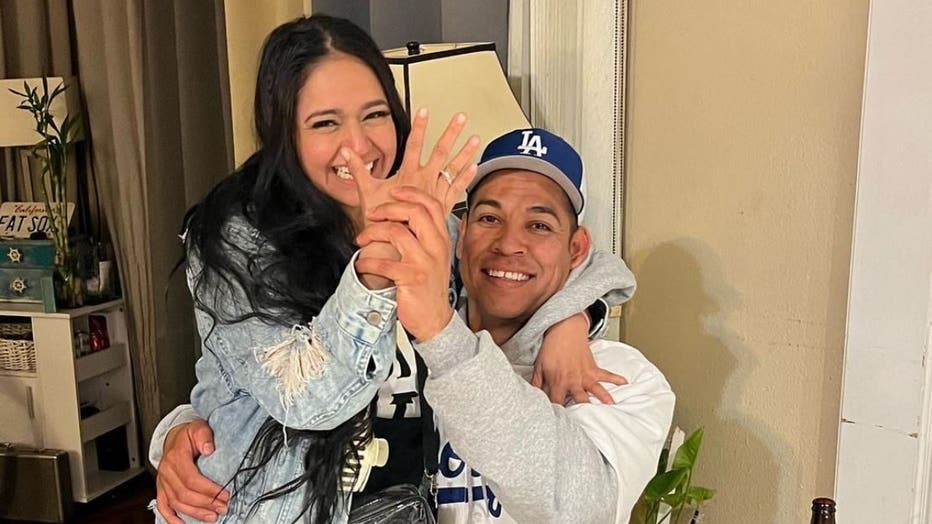 The Dodgers defeated the Diamondbacks 8-2 on Thursday night.
RELATED:
The Dodgers won a franchise-record 111 games last season only to lose to the rival San Diego Padres in their National League Division Series. They bid farewell to Trea Turner, Justin Turner and Cody Bellinger in the offseason, helping make the roster a bit younger.