Ryan Clinkunbroomer: Mom of slain LA deputy blasts Gascón for death penalty decision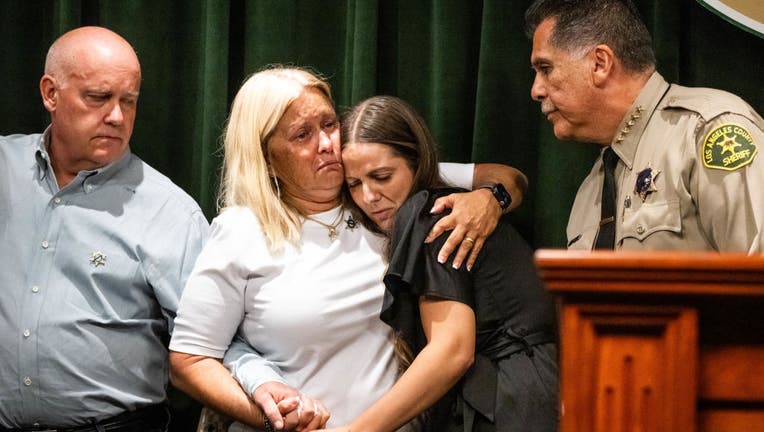 article
The mother of the Los Angeles County sheriff's deputy who was fatally shot earlier this month in Palmdale said in remarks broadcast Wednesday that the district attorney's decision not to pursue the death penalty for the shooting suspect is a "disgrace."
Kim Clinkunbroomer said in an exclusive interview with ABC News she was devastated about the decision by Los Angeles County District Attorney George Gascón to seek a maximum term of life in prison without parole.
"It just seems that the district attorney wants to spare a life, when (the suspect) didn't spare my son's life -- he executed my son," Clinkunbroomer, the mother of slain Los Angeles County Sheriff's Deputy Ryan Clinkunbroomer, told ABC News.
SUGGESTED:
"You can't do this to families. We need to defend our law enforcement officers, and that's not -- that's a disgrace."
Gascón is an opponent of the death penalty and said in a news conference last week that it "doesn't serve as a deterrent."
"If I thought that seeking the death penalty was going to bring Ryan back to us, I would seek it without any reservation. But it won't," he said. "If I thought that the death penalty was going to stop people from committing brutal murders, I would seek it. But we know that it won't. The reality is that the death penalty doesn't serve as a deterrent, and the death penalty does not bring people back. ... What I can assure you is that we're going to do everything within our legal power to make sure that this defendant never is out of prison."
Kevin Eduardo Cataneo Salazar, 29, was charged Sept. 20 with capital murder for Clinkunbroomer's shooting. During a short arraignment hearing, a judge entered dual pleas on his behalf of not guilty and not guilty by reason of insanity. His family claims Salazar has a long history of mental illness and has been diagnosed with schizophrenia.
He is due back in court Nov. 7. Salazar remains jailed without bail at the Twin Towers jail in downtown Los Angeles.
The murder charge against Salazar includes special circumstance allegations of murder of a peace officer, lying in wait and firing from a vehicle, along with multiple sentence-enhancing allegations of personal use of a firearm, specifically a .22-caliber revolver.
The special circumstance allegations normally could open a defendant to a possible death sentence, but Gascón is a staunch opponent of the death penalty, so Salazar will face a maximum sentence of life without the possibility of parole if convicted.
Kim Clinkunbroomer, who was in attendance at Gascón's news conference last week discussing his decision against the death penalty, blasted the decision.
"How dare you, on national TV, tell me you're not seeking the death penalty because it won't bring my son back? My son's not coming back, but that doesn't mean you shouldn't do your job," she told ABC News.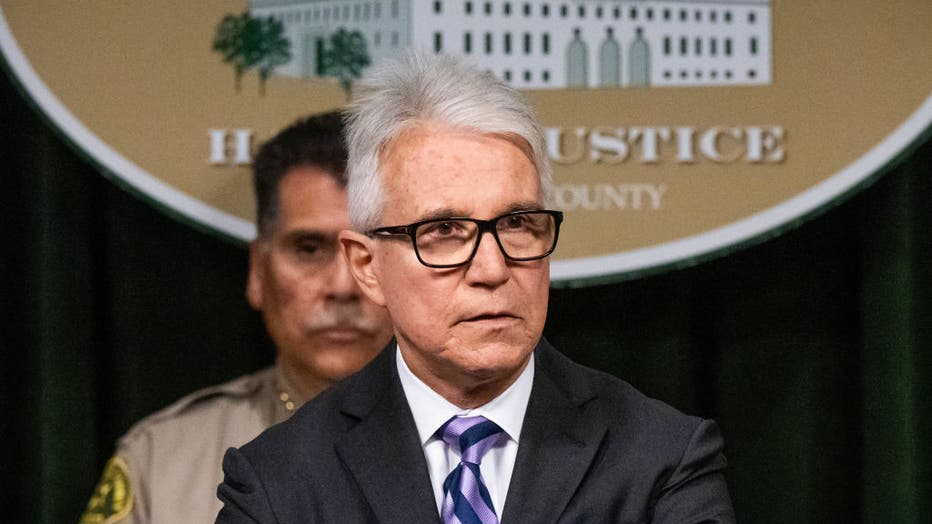 Standing with LA County Sheriff Robert Luna, District Attorney George Gascón announces that Kevin Eduardo Cataneo Salazar has been charged with LA County Sheriff Deputy Ryan Clinkunbroomers murder in Los Angeles on Wednesday, September 20, 2023. (Pho
"I truly hope the people of Los Angeles realize what this district attorney is not doing for us. And I hope when the election comes next, they really think hard about that bubble they fill in."
If Salazar is convicted and determined to have been insane at the time of the killing, he would be confined to a state hospital rather than prison.
Gov. Gavin Newsom has placed a moratorium on the death penalty in California. Kim Clinkunbroomer told ABC News, "Things need to change."
"People need to be punished for the crimes they commit," she said.
The L.A. County District Attorney's Office told ABC News in a statement Tuesday, "We have nothing but compassion for the family of Deputy Clinkunbroomer. They are experiencing an unthinkable loss. Nothing that can happen in the criminal justice system will ever repair the harm of losing someone so beloved. He is a fallen hero who made the ultimate sacrifice in the line of duty. May his memory be a guiding light, reminding us of the profound sacrifices made by those who wear the badge."
Ryan Clinkunbroomer, a 30-year-old, third-generation deputy who was recently engaged to be married, was shot around 6 p.m Sept. 16 while sitting in his patrol car at a traffic light near the sheriff's Palmdale station at Sierra Highway and East Avenue Q.