Disneyland Resort shares sneak peek of Pixar Place Hotel
ANAHEIM, Calif. - Pixar fans, rejoice!
What was once known as Disney's Paradise Pier Hotel in Anaheim is getting a new look and a new name.
On Thursday, Disney Park officials released images of what will soon become the Pixar Place Hotel that overlooks Disney California Adventure Park. 
The project is set to be complete by the end of the year, and guests will notice some of the upgrades as soon as late summer. 
SUGGESTED: These are California's best theme parks: survey
One of the upgrades set to be completed by the end of the summer is a water play area inspired by fan-favorite "Finding Nemo." The outdoor area will have a 186-foot-long waterslide, along with a pop-jet splash pad.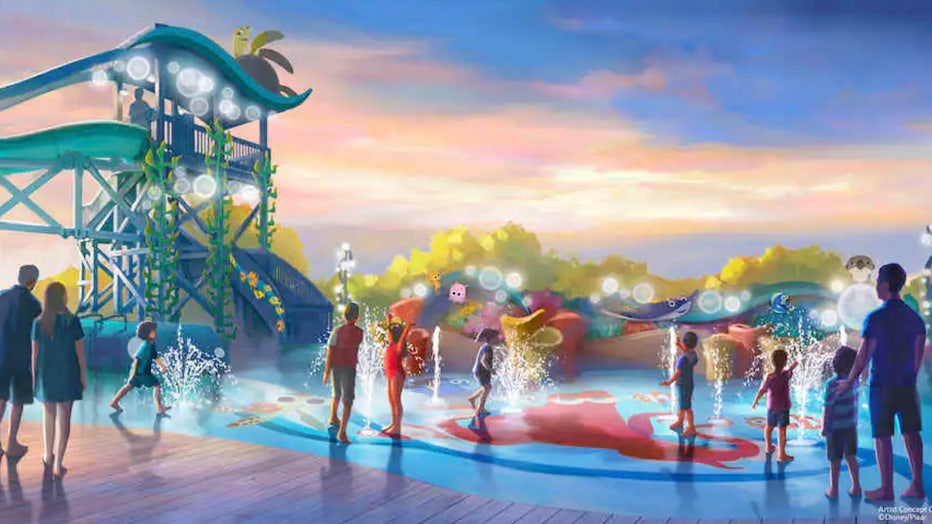 RELATED: 'Disneyland Forward' expansion plans revealed for Anaheim theme parks
In addition, the Pixar-themed hotel will feature a colorful new lobby with imagery from the studio's films.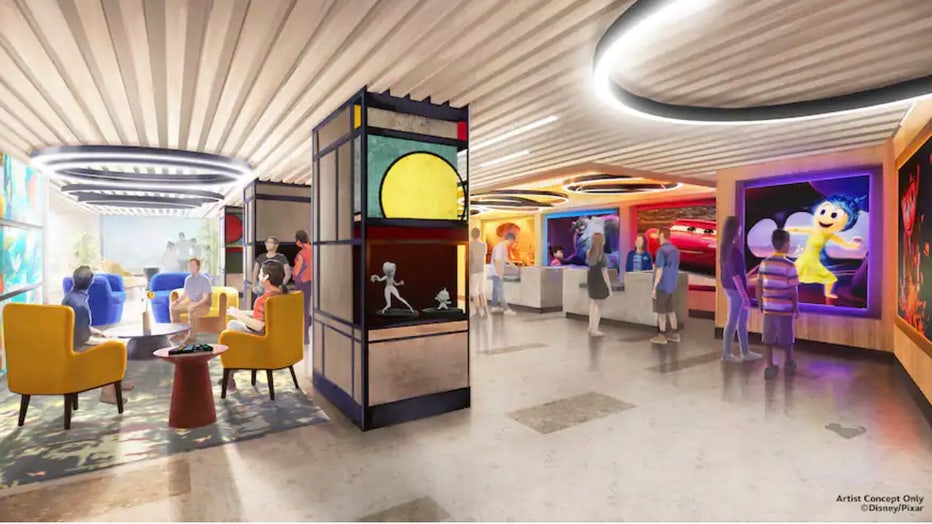 Another feature set to debut by the end of 2023 is a family play court, which is an expansion of the hotel's deck. It will offer activities featuring characters from Pixar's short films including "La Luna," "For the Birds," "Bao", and "Burrow."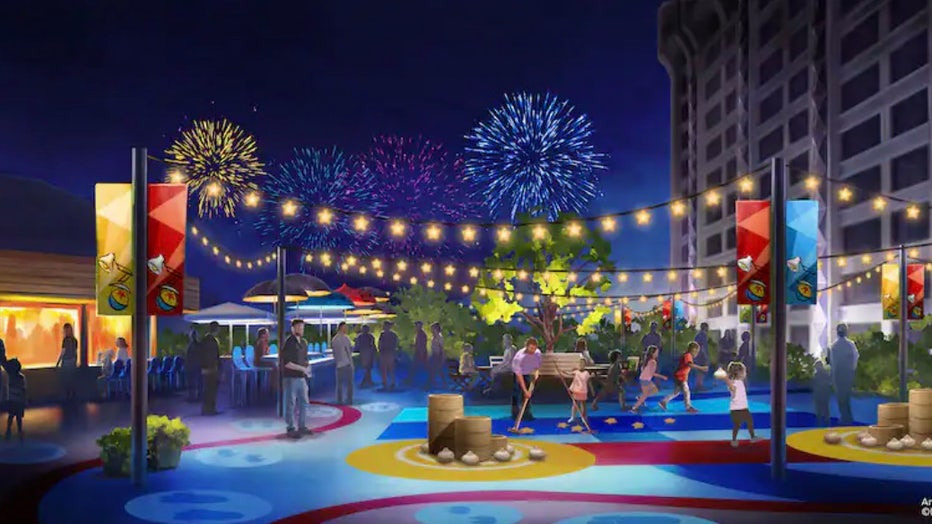 Guests will be able to see Disneyland's fireworks show from the re-imagined pool deck with character-inspired fire pits. 
The resort's new restaurant "Great Maple," is set to open by fall, which will often Southern comfort food. 
The hotel remains open during renovations.