Bryce James, Lebron James' youngest son, leaving Sierra Canyon: report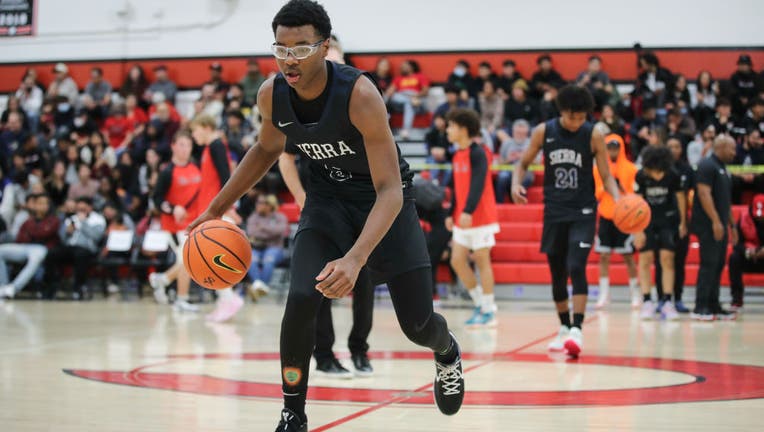 article
LOS ANGELES - Bryce James, the youngest son of Los Angeles Lakers superstar LeBron James, will reportedly leave Chatsworth's Sierra Canyon School and will transfer to Campbell Hall in Studio City next fall. 
"King James" certainly leads a basketball family. The NBA's all-time leading scorer is currently fighting for a chance to return to the Finals in the Western Conference Finals against Denver and his oldest son, Bronny James, recently announced he has committed to the University of Southern California. Bronny will become the first member of his family to attend college. 
RELATED: Bronny James commits to USC via Instagram post
Now, Bryce James is making a splash in the headlines.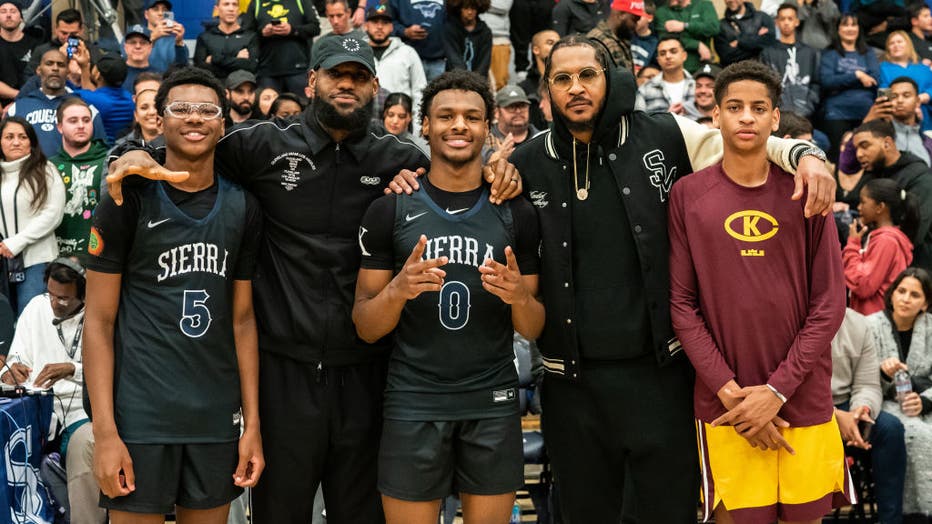 Bryce James, LeBron James, Bronny James, Carmelo Anthony and Kiyan Anthony pose together at the Sierra Canyon vs Christ The King boys basketball game at Sierra Canyon High School on December 12, 2022 in Chatsworth, California. (Photo by Cassy Athena/ (Getty Images)
A source familiar with the James family told ESPN that Bryce, who stands at 6-foot-6 at just 15 years old, will attend the Studio City school. In addition, the James family reportedly made a donation for a new multimillion-dollar athletic facility on campus. 
If Campbell Hall sounds familiar, it's also where the three Holiday brothers – Aaron, Jrue, and Justin attended. According to the school's website, tuition is nearly $48,000 for junior and high school students. 
RELATED: 1-and-1 free throws will be eliminated in high school basketball next year
David Grace is the head coach of the boys' basketball program at Campbell Hall who previously worked for the men's basketball programs at Vanderbilt, UCLA and Oregon State. He also coached at Centennial High School in the Phoenix area.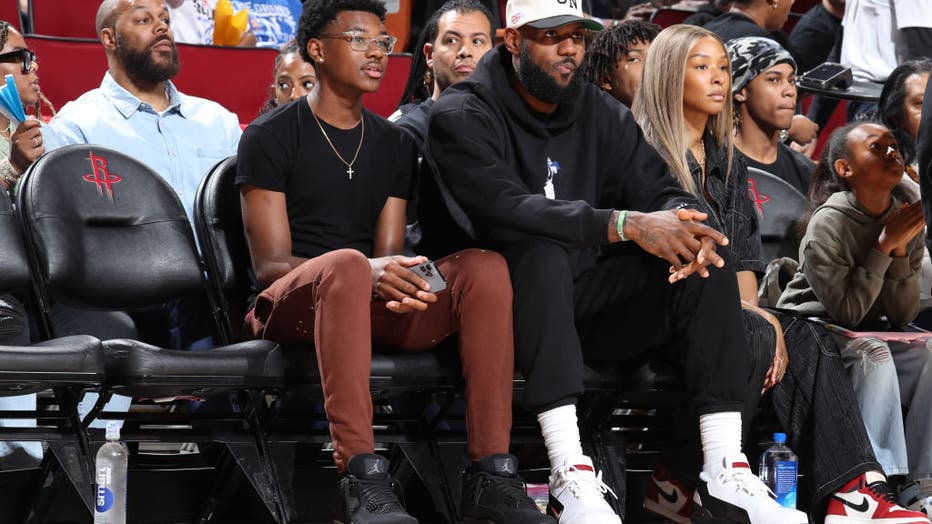 If the transfer reports are true, Bryce will join the sons of NBA champion Richard 'Rip' Hamilton and comedian Bill Bellamy on the team.
Bryce will be a junior in the 2023-24 school year.