15-year-old at center of Amber Alert killed in shootout between deputies, suspect on 15 Freeway
HESPERIA, Calif. - A 15-year-old girl at the center of an Amber Alert in Southern California was killed during a shootout between deputies and her father, the alleged kidnapping suspect.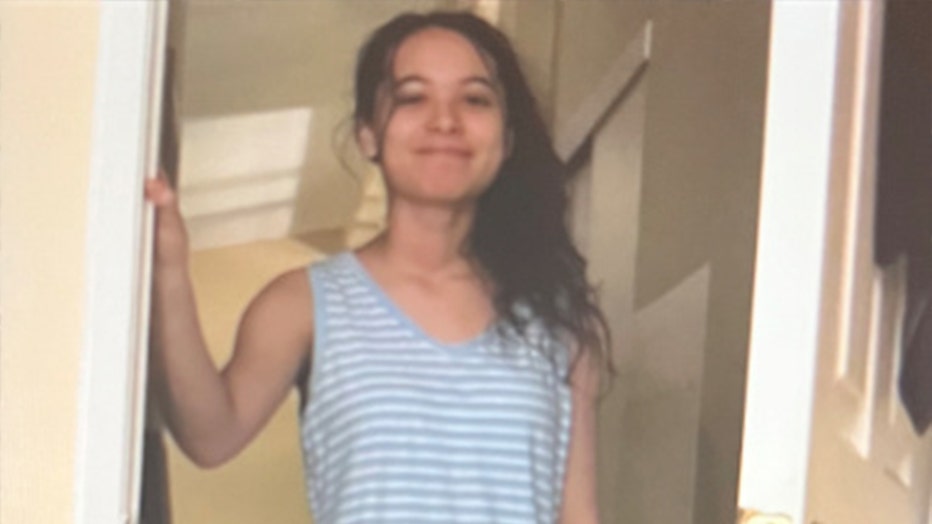 Savanna Graziano was abducted by her father, Anthony Graziano, after authorities said he shot and killed the girl's mother during a domestic violence incident Monday in Fontana, about 35 miles south of Hesperia, on the other side of the San Gabriel Mountains.
Family members told investigators that the couple had been going through a divorce. The woman was rushed to a hospital, where she was pronounced dead. She was identified by the coroner's office as Tracy Martinez, 45.
At 10:25 a.m. Tuesday, a citizen called the sheriff's dispatch center reporting that they spotted the suspect's pickup truck. Graziano led authorities on a pursuit that began in the Barstow area. During a Tuesday afternoon press conference, San Bernardino County Sheriff Shannon Dicus said that Graziano shot at deputies from his vehicle as he led them on a multiple-jurisdiction pursuit.
"They were going fast and gunshots, after gunshots, after gunshots," a driver on the 15 Freeway at the time of the shooting told FOX 11. "There was other people on the freeway. I pulled over. I was like, 'Oh, Lord, yeah.' It was scary."
The suspect's vehicle eventually became disabled on the 15 Freeway near Bear Valley Road in the Victorville/Hesperia area, officials said. A shootout ensued between Graziano and the deputies. 
When the vehicle came to rest, a girl in tactical gear exited the passenger side of the vehicle. The girl ran at deputies but collapsed on the way to the patrol vehicles. The deputies did not initially realize it was the girl who was running toward them, Dicus said, because she was wearing a helmet and a military-style vest that can hold armored plates. Dicus did not specify whether Savanna was shot by the responding deputies or her father. She was transported to an area hospital and later pronounced dead. 
Dicus has preliminarily identified the girl as Savanna.
Her father was found in the driver's seat and pronounced dead at the scene. A rifle was found inside the car.
One deputy was injured by shrapnel during the firefight, Dicus said.
"This investigation is going to take at least 24 hours before we're able to provide you with more information as to what happened and exactly what the circumstances are as it relates to the officer-involved situation," Dicus told reporters. "But at this time, both Anthony Graziano and Savanna are deceased."
RELATED: 
Dicus said the department is awaiting confirmation and additional information from the San Bernardino County's coroner's office.
The Associated Press contributed to this report.