4 arrested in string of Glendale burglaries
GLENDALE, Calif. - The Glendale Police Department arrested four burglary suspects allegedly connected to a string of commercial burglaries early Tuesday, Sept. 26.
At approximately 3 a.m. Tuesday, Glendale officers received the first in a series of commercial burglar alarms, according to authorities. Officers found several businesses on the 400 block of S. Glendale Ave. burglarized upon arrival.
While still addressing the first incident, a second alarm from the 1100 block of S. Glendale Ave alerted officers about 10 minutes after the initial robbery. Officers arrived at the second location to find several more businesses burglarized.
While investigating a burglary at the 1200 block of W. Glenoaks Blvd., Glendale police allegedly heard glass breaking at the business and saw a black vehicle attempting to flee.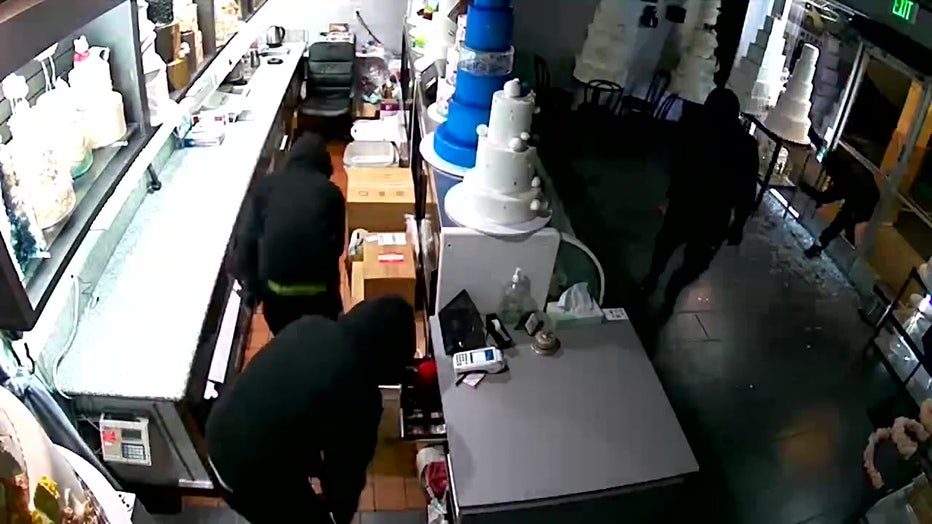 Police arrested 24-year-old Steven Cuevas of Los Angeles and 21-year-old Carlos Madrid of Long Beach, in addition to two juvenile suspects.
When searching the suspect's vehicle, officials allegedly found burglary tools, including gloves, ski masks, a reciprocating saw as well as a few thousand dollars in cash.
All four suspects were arrested for felony burglary, assault with a deadly weapon, vandalism and conspiracy.
Madrid was placed on a parole hold, which will not allow him to post bail. Cuevas is being held on $260,000 bail. Officials contacted the families of the minors and transported the minors to juvenile hall.
The Glendale Police Department asks anyone with information to call 818-548-4911. To remain anonymous, call the L.A. Regional Crime Stoppers at 1-800-222-TIPS (800-222-8477) or go directly to LACrimeStoppers.org.