LA Clippers on brink of playoff elimination following gut-wrenching Game 4 loss against Phoenix
LOS ANGLES - Saturday's Game 4 matinée between the Los Angeles Clippers and Phoenix Suns did not go as hoped for the home team. The Clippers lost the hard-fought game 110-112.
The fact that these two teams just completed their fourth game exemplifies just how brutal the schedule has been in this first-round series. Still, some fans are fed up with the excuses and have once again been robbed of a playoff run with a fully healthy Kawhi Leonard and Paul George.
The Clippers never took their foot off the gas but simply had no answer for Devin Booker and Kevin Durant.
THE LATEST ON KAWHI LEONARD AND PAUL GEORGE
On Friday night, the Clippers provided a heart-wrenching update and announced Kawhi Leonard was out for Game 4, making this his second consecutive missed game in the series. Hours before tip-off, TNT's Senior NBA Insider Chris Haynes reported there was no timetable for his return. His latest injury isn't believed to be linked to the ACL injury that kept him out for the entire 2021-22 season.
PREVIOUS COVERAGE: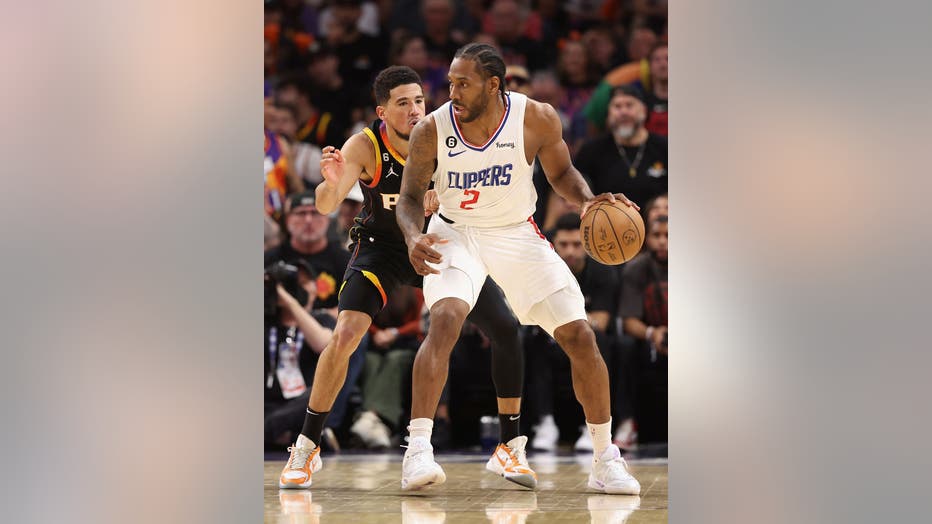 Kawhi Leonard #2 of the LA Clippers handles the ball against Devin Booker #1 of the Phoenix Suns. (Photo by Christian Petersen/Getty Images) (Getty Images)
Paul George has been ruled out for the entire first round.
NEXT MAN UP
Without Kawhi Leonard and Paul George, All-Star Russell Westbrook and Norman Powell have been answering the call.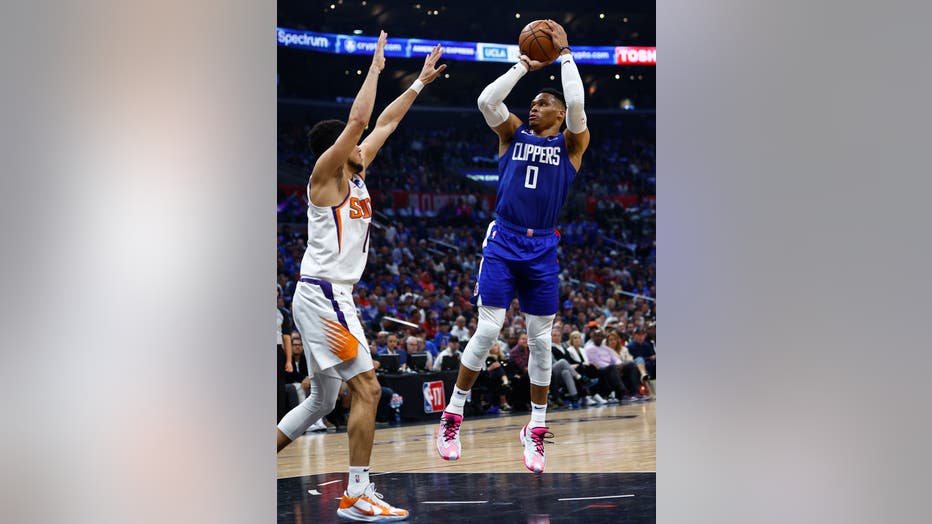 Russell Westbrook #0 of the LA Clippers (Photo by Ronald Martinez/Getty Images) (Getty Images)
On Saturday, Westbrook became the sixth player in franchise history to have consecutive postseason games with at least 30 points. 
The Clippers don't focus solely on its stars. This is an unselfish team and its players do what it takes to propel the team as a whole. Eric Gordon, Terance Mann, and Bones Hyland have also been making notable contributions. In addition, Clippers' backup center Mason Plumlee was solid in Game 4.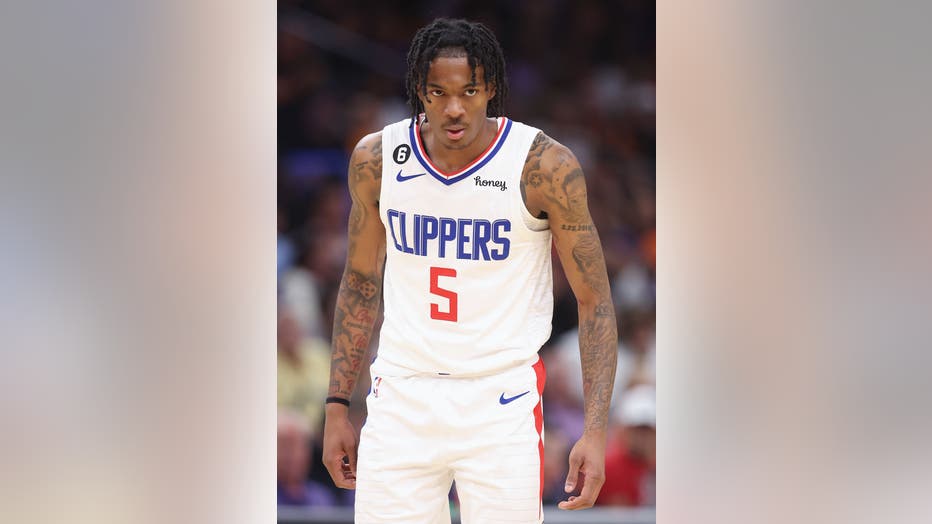 Bones Hyland #5 of the LA Clippers. (Photo by Christian Petersen/Getty Images) (Getty Images)
The Clippers head back to the desert for a crucial Game 5 Tuesday.
SERIES SCHEDULE
• Game 1: Clippers 115, Suns 110
• Game 2: Suns 123, Clippers 109
• Game 3: Suns 129, Clippers 124
• Game 4: Suns 112, Clippers 100
• Game 5: Clippers at Suns, April 25 at 7 p.m. PT
• Game 6*: Suns at Clippers, April 27
• Game 7*: Clippers at Suns, April 29
* = if necessary