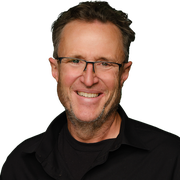 Stu Mundel
Aerial Reporter
Stu Mundel joined the FOX 11 team in June 2020 as an aerial reporter providing live traffic and breaking news updates from SkyFOX. You can catch him weekday mornings on Good Day LA and FOX 11 News at Noon, bringing viewers vital information on brush fires, pursuits, dramatic rescues, and many other breaking news events.  
Outside of the newscasts, you can connect with him directly on FOX 11's Facebook page as he regularly engages with our digital audiences, reading comments and responding live while he's covering events from the sky.
Mundel has been an iconic voice in the Los Angeles market, reporting from the helicopter over the last eight years for KCBS/KCAL before arriving at KTTV. Mundel is also known for his dramatic "Stu-isms" during breaking news events, such as "Boom!" and "Whoa!" 
The latest from Stu Mundel
A 13-year-old led police on a high-speed chase across South Los Angeles and parts of South Bay in a stolen Toyota Corolla late Monday morning.
A felony suspect driving a U-Haul led officers on a pursuit from Hancock Park to the Mid-Wilshire area on Friday morning. 
The driver of a suspected stolen vehicle who led police on a slow-speed pursuit in West Los Angeles early Friday morning was taken into custody, officials said. 
A crash involving a big rig shut down the northbound lanes of the 405 Freeway in Sherman Oaks on Thursday morning for about three hours.
One person was killed in a fiery crash in Hacienda Heights on Thursday morning. Officials said the victim was traveling at a high rate of speed and may have been racing with another vehicle. 
A fire erupted at a home in the Hollywood Hills near the intersection of Hollywood Boulevard and Nichols Canyon Road early Friday morning, authorities said.
A suspect led officers on a pursuit from Los Angeles to Riverside counties on Thursday morning. 
Deputies successfully used a PIT maneuver to end a pursuit on the 5 Freeway in the Norwalk area involving an alleged stolen Lexus sedan with multiple felony suspects inside late Tuesday morning. 
Firefighters extinguished a one-acre brush fire on a hillside in the West Hollywood area early Wednesday.