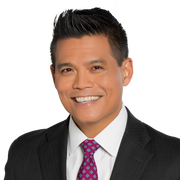 Bob DeCastro anchors the FOX 11 news at noon and reports for FOX 11 News at 5 p.m. Since 2004, he has covered some of the biggest stories impacting Southern California. DeCastro came to Los Angeles from our sister station WNYW-TV in New York City. He reported live from Ground Zero immediately after the September 11th attacks on the World Trade Center. He also covered the Anthrax Scare and the crash of American Airlines Flight 587. Before moving to New York, Bob worked in Las Vegas, Reno, and Chico as an anchor and reporter. He got his first television job after responding to an ad in the newspaper for a "Reporter" on a San Diego Cable Station. Journalism is Bob's second career; he traveled all over the world as a Lieutenant on a U.S. Navy Destroyer based in San Diego.
The latest from Bob DeCastro
 We are getting a closer look at a project that will one day be one of the hottest destinations in Exposition Park.
A deadly elevator accident in New York City is bringing renewed attention to elevator safety nationwide. 
A popular gym has been dragged into a political controversy.