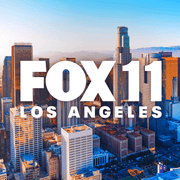 Alexi Chidbachian
Digital Content Creator
Alexi Chidbachian is a digital producer at FOX 11 Los Angeles where she has worked since 2019. Prior to that, she worked in Fresno, California as a newscast producer. Chidbachian graduated from Cal State University, Northridge with a BA in journalism and a minor in Political Science.
She is the current president of the Society of Professional Journalists (SPJ) Los Angeles Chapter. As part of SPJ, Chidbachian protects the first amendment, fights for freedom of speech and supports all journalists, including the next generation. She sat on the SPJ/LA board for the past four years where she served as chair for the Generation J Committee, which helps student journalists enter the industry. She has also helped award scholarships to deserving students and helped produced two virtual award banquets.
Chidbachian, a native of the San Fernado Valley, enjoys reporting on issues affecting residents in the valley, as well as crime trends, local politics, and the issues impacting the Armenian-American community.
The latest from Alexi Chidbachian