Takar Smith: Family demands answers after mental health call led to fatal LAPD shooting
LOS ANGELES - Attorneys representing the family of Takar Smith, a Black man who was fatally shot by Los Angeles Police Department officers, held a news conference Friday after the department released body-camera video of the deadly incident.
The family is demanding justice and accountability for the death of Smith. According to family members, his wife walked to LAPD Rampart station asking for help as Smith was having a mental health crisis. She said she showed officers a video of Smith and said he was home alone during his mental health crisis. She said she was then given a phone number to call. 
It appears officers later responded to the apartment and spoke with Smith for 15 minutes.
Bodycam video shows Smith using a chair and bike defensively, but it was the kitchen knife that turned the situation for him. 
Officers used pepper spray and multiple Tasers to get control. Smith dropped the knife but when he went to pick it up again officered fired. 
Family attorney Eric Valenzeula said Smith was on his knees and not facing officers when he was fatally shot. 
"The officers chose to escalate when they were supposed to deescalate, resulting in the entirely unjustified use of lethal force and Takar's death," said Cliff Smith with the Coalition for Community Control Over the Police.
The coalition is demanding LA County DA George Gascón to prosecute the officers responsible and asked the city and Mayor Karen Bass to cover financial expenses for a proper burial.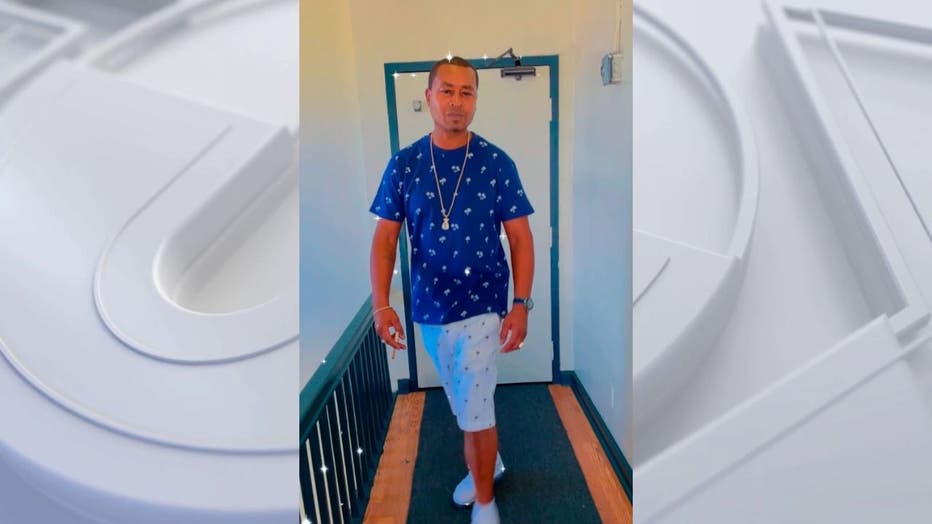 Takar Smith (Courtesy: Shameka Smith) 
During Friday's press conference, the family said they couldn't believe how a simple call for help led to Takar's death. 
"They really failed me. I never knew that by going to the police that they would not help me and they just let me down and I'm just so hurt. My husband was a great man, he just needed help," said Takar's wife Shameka Smith. 
"He needed help, he just needed help and that's what they were supposed to come and do, not shoot him down like that," his mom emotionally stated. 
"He needed help and it seems like we called the wrong people for help," Takar's brother added.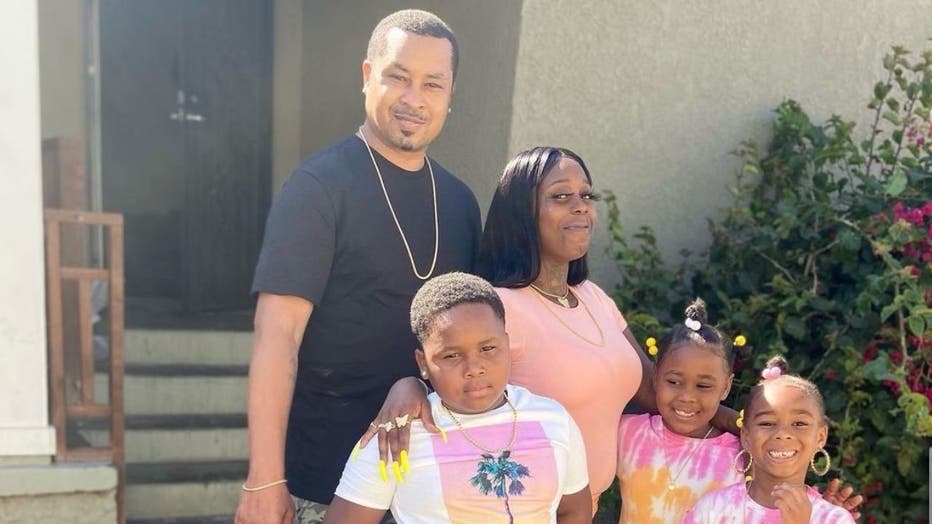 (Courtesy: Shameka Smith) 
Takar has six kids ranging from 21 to 8-years-old. 
The news conference comes on the heels of another Black man's death that involved LAPD officers. 
Keenan Anderson, 31, died at a hospital after going into cardiac arrest as a result of being tased by the LAPD earlier this month following a car crash in West LA's Venice neighborhood.
Anderson and Smith are two of the three people who have died in cases involving the LAPD so far this year. On Wednesday, LAPD Chief Michel Moore promised to conduct thorough investigations into the deaths.
Officials say Oscar Leon Sanchez was the third man who died at the hands of the Los Angeles police this year.
Moore said he was concerned that in all three cases, the suspects were all in some type of mental distress, but the department's mental-health intervention team was not called in.
"Our mental evaluation unit which we've invested in substantially to be a call center 24 hours a day, expectation is this type of pattern of information would result in a consult," Moore said.
Mayor Karen Bass released a statement Wednesday afternoon, saying her "heart goes out to the families and loved ones who are mourning the loss of Takar Smith, Keenan Anderson and Oscar Sanchez."
RELATED: Keenan Anderson: Body camera video shows LAPD detaining, using Taser on man involved in Venice crash
"Full investigations are underway, and I pledge that the city's investigations into these deaths will be transparent and will reflect the values of Los Angeles," Bass said. "I will ensure that the city's investigations will drive only toward truth and accountability. Furthermore, the officers involved must be placed on immediate leave.
"No matter what these investigations determine, however, the need for urgent change is clear. We must reduce the use of force overall, and I have absolutely no tolerance for excessive force. We must also lead our city forward -- finally -- on the mental health crisis that has been allowed to grow, fester and cause so much harm to individual Angelenos, their families and our communities."
City News Service contributed to this report.