Keenan Anderson: Body camera video shows LAPD detaining, using Taser on man involved in Venice crash
LOS ANGELES - Police in Los Angeles released body camera footage showing the moments when officers used a Taser on a man accused of being involved in a crash in Venice.
Wednesday's video release comes as a community demands justice for Keenan Anderson, a Black man who died after a struggle with police.
In the video recorded on January 3, Anderson flagged a Los Angeles Police Department officer riding a motorcycle for help. As the officer pulled up to the crash scene, other people in the area pointed at Anderson, accusing him of being involved in the crash.
When the officer started talking to Anderson, the crash suspect began apologizing profusely, telling the officer, "Please sir. I didn't mean to." 
RELATED: BLM co-founder claims cousin was 'killed by LAPD' in Venice
At one point during the exchange between Anderson and the officer, the suspect began telling LAPD that somebody was trying to kill him. When the officer asked Anderson to elaborate, the suspect vaguely explained he performed a stunt earlier and that someone was going to "add stuff" to his car, appearing to confuse the LAPD officer.
In a different body camera footage, Anderson begged the officer for water, which the officer appeared to promise he'd do later, but later on in the exchange, the suspect begged to be seen. He then jogged over to the other side of the intersection, prompting a brief foot chase.
The officers tracked Anderson down at the busy intersection and then a struggle ensued between the suspect and multiple LAPD officers. During the struggle, one of the LAPD officers repeatedly threatened to use a Taser on Anderson if he wouldn't stop resisting.
As officers tried to turn Anderson over to have him lay on his stomach, the suspect began screaming, "They're trying to George Floyd me!"
As the struggle between LAPD and Anderson continued, the officer used a Taser on Anderson multiple times, including once for what appeared to be more than 10 seconds. Anderson was eventually handcuffed and taken into custody.
Anderson was then taken to a hospital in Santa Monica, where he was later pronounced dead. LAPD said in a statement that Anderson died after suffering cardiac arrest.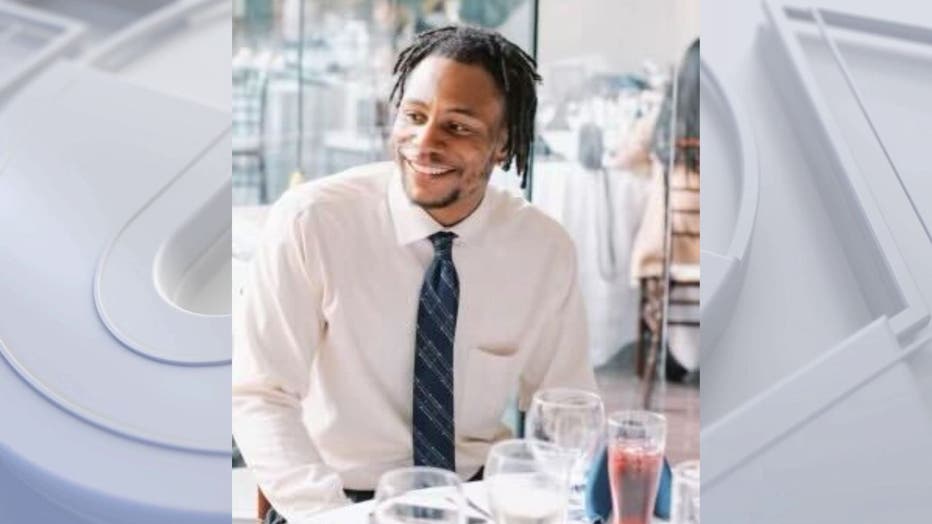 WHO IS KEENAN ANDERSON?
According to family members, Anderson is the cousin of Patrisse Cullors, the co-founder of the Black Lives Matter movement. Loved ones remembered Anderson as an English teacher and a dad to a 6-year-old.
Cullors wrote in a social media post that "Keenan deserves to be alive right now" and that Anderson's child deserves to be raised by his father.
"Keenan[,] we will fight for you and all of our [loved] ones impacted by state violence," Cullors wrote, in part, on social media.
In response to the alleged murders, BLM Los Angeles is calling for the resignation of LAPD Chief Moore.
After the deadly incident, LA Mayor Karen Bass issued the following statement:
"I have grave concerns about the deeply disturbing tapes that were released today. My heart goes out to the families and loved ones who are mourning the loss of Takar Smith, Keenan Anderson and Oscar Sanchez.
Full investigations are underway, and I pledge that the City's investigations into these deaths will be transparent and will reflect the values of Los Angeles. I will ensure that the City's investigations will drive only toward truth and accountability. Furthermore, the officers involved must be placed on immediate leave.
No matter what these investigations determine, however, the need for urgent change is clear.  We must reduce the use of force overall, and I have absolutely no tolerance for excessive force. We must also lead our city forward – finally – on the mental health crisis that has been allowed to grow, fester and cause so much harm to individual Angelenos, their families and our communities.
Especially as a former health care professional, I am deeply troubled that mental health experts were not called in, even when there was a documented history of past mental health crisis. When there is no immediate risk to others, law enforcement must not be the first responder when someone is experiencing a mental health crisis. I believe officers and Angelenos agree on this.
Tragically, this is a national crisis, and in reviewing a sample of incidents in which people died during encounters with police as part of my legislative work in Congress, my office found that a third or more of the people involved were experiencing a mental health crisis."It is time that proven reforms are universally implemented and accelerated within LAPD. Los Angeles must lead nationally on mental health and use of force reform.
I appreciate Chief Moore's decision to release the footage today. Policy allows for up to 45 days before footage of use of force incidents is released, but I believe the Los Angeles Police Department must be as transparent as possible, as expeditiously as possible."Once again, my heart breaks for the families and loved ones who are experiencing such a tragic loss."