Suspect arrested after barricading himself inside McDonald's in Willowbrook
LOS ANGELES - A suspect was taken into custody after barricading himself inside a McDonald's after allegedly robbing a Denny's in Los Angeles County. 
The suspect, who is believed to be armed, entered a Denny's restaurant on 11700 Wilmington Ave., in the neighborhood of Willowbrook, just before 2 p.m. Wednesday. 
He then exited the Denny's and ran into a McDonald's, which is on the same property, and barricaded himself inside, LA County Sheriff officials said. 
Everyone inside McDonald's evacuated; the suspect was apparently throwing and breaking things inside. Some witnesses said he was armed with a knife. 
Images from SkyFOX showed the suspect walking in and out of the McDonald's. He appeared to be talking with authorities and smoking a cigarette. After a short time, the suspect was shot with less-than lethal force and taken into custody.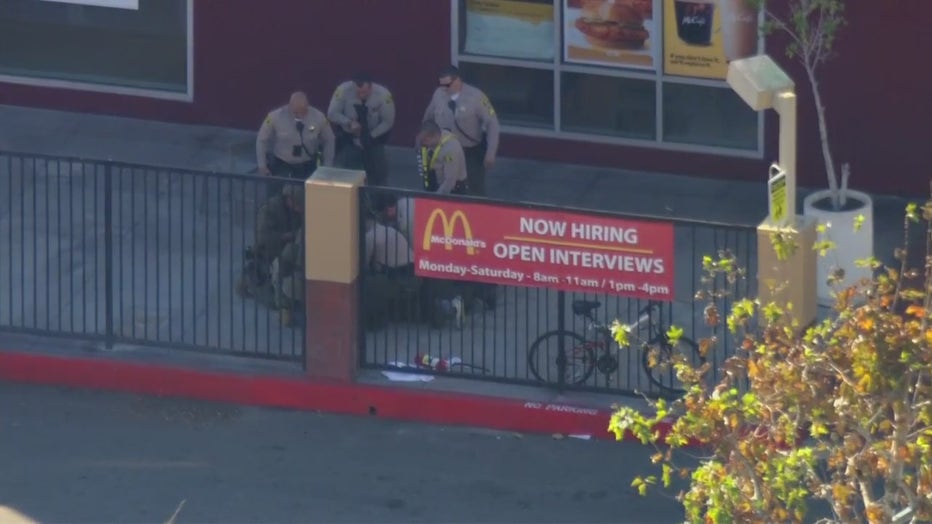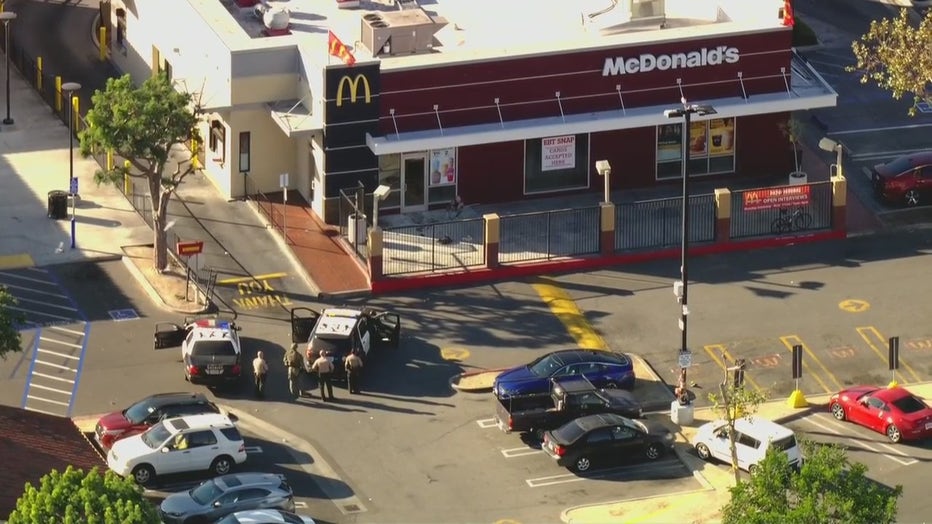 A manager and a few customers inside the Denny's were injured. 
The identity of the suspect is not known.