2 hurt, debris rain down on South LA neighborhood after 110 Freeway crash
LOS ANGELES - Residents in South Los Angeles woke up in the middle of the night to the sound of a violent crash on the 110 Freeway that sent two people to the hospital and debris flying into the neighborhood below.
Officials with the California Highway Patrol said the fiery crash happened on the northbound lanes of the 110 Freeway just south of Century Boulevard around 2:30 a.m. Friday. Investigators said a Los Angeles city dumpster truck collided with a second vehicle and then hit the right shoulder wall.
The truck's trash bin flew off and crashed into the freeway barrier wall, which sent chunks of concrete and dozens of bags of trash onto the street below along Olive Street, between 105th and 107th streets.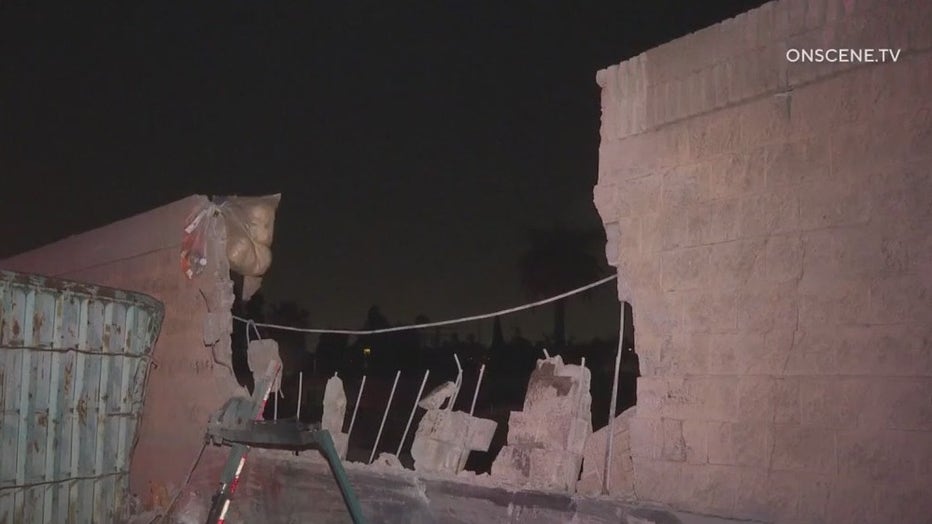 The drivers of the two vehicles involved in the crash were taken to the hospital and their conditions are unknown.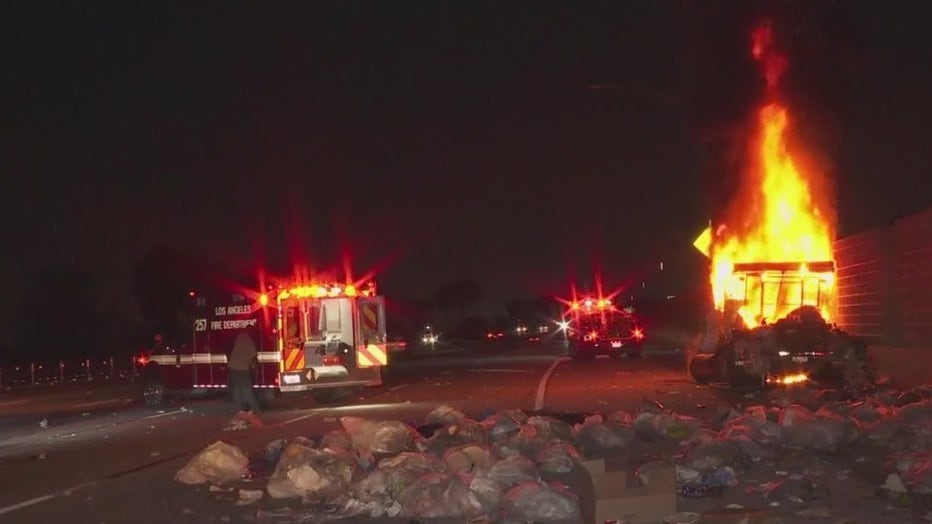 Crews continue to clear up the scene and the cause of the crash is under investigation.