South LA hit by another round of overnight street takeovers
LOS ANGELES - Street takeovers have been a dangerous nuisance for communities across Southern California, especially in South Los Angeles. 
SUGGESTED: Pico Rivera introduces 'toughest' ordinance to combat street takeovers
Residents in South LA were woken up overnight after another round of street takeovers hit the intersection of Crenshaw Boulevard and Coliseum Street late Sunday near the border of the Baldwin Hills and Crenshaw communities. 
Once daylight hit, video from the scene shows the skid marks left behind.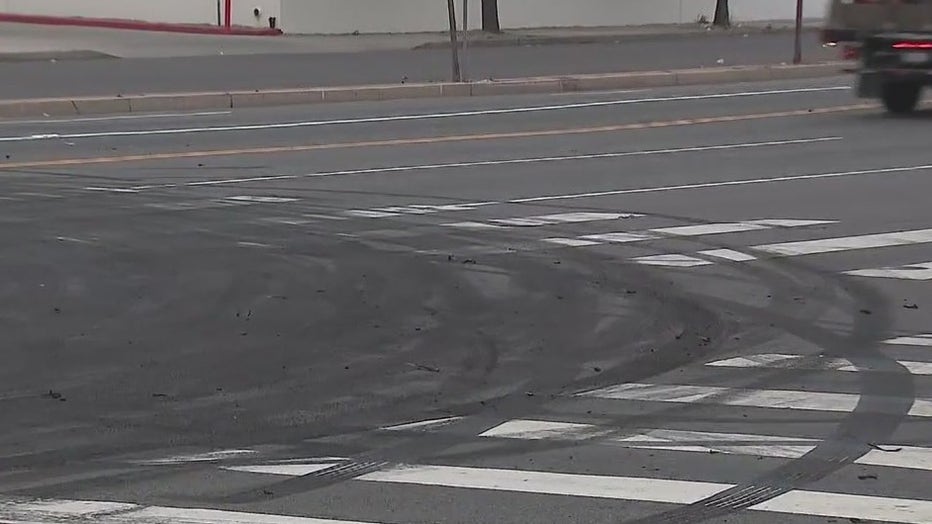 SUGGESTED: Deadly LA street takeover: New video released as search continues for hit-and-run driver
That was just one of the intersections where dozens of drivers staged street takeovers. The video also shows drivers doing dangerous stunts at the intersection of San Pedro Street and Century Boulevard, with passengers hanging out windows and sunroofs. It was a chaotic scene as some spectators doubled as traffic control and fireworks were allegedly added into the mix. 
No injuries were reported and no arrests have been announced.