Silver Lake taqueria matriarch dies after being hit by car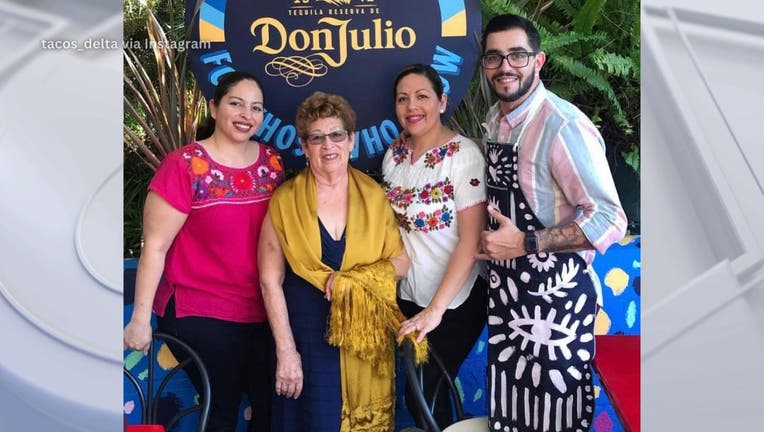 article
LOS ANGELES - A family-owned Silver Lake taco shop is mourning the loss of one of its owners, the restaurant announced in a recent social media post.
According to the family, Maria Ester Valdivia, one of the owners of Tacos Delta in on Sunset Boulevard in Silver Lake died last week, days after she was hit by a car while crossing the street.
According to the Los Angeles Police Department, Validivia was walking in a crosswalk on Scott Avenue at Glendale Boulevard about 1:45 p.m. on May 22 when she was hit by a Mercedes-Benz that was westbound on Scott Avenue and turning onto Glendale Boulevard.
"The driver stopped to render aid to Valdivia, cooperated with the investigation, and did not display any impairment," police said in a statement.
The family announced Valdivia's passing on their Tacos Delta Instagram page.
SUGGESTED: VIDEO: Man violently punched in armed robbery at South LA taco truck
"Tacos Delta was her life," the post read. "She was a morning regular and enjoyed serving food to all. Always attentive and hospitable with a friendly smile to all who came to enjoy our food. She had a goal to make everyone feel at home and as part of the family."
Maria Valdivia leaves behind her husband Sergio Valdivia, four children, 14 grandchildren and one great-grandson. 
"She loved her family more than anything else in the world," the Instagram post read.
Her daughter Irma Gonzalez told The Eastsider that Valdivia had just dropped off her dog at a pet groomer, and her family was preparing for a vacation to her hometown in Mexico.
City News Service contributed to this report.