Sherman Oaks homes flooded by sheared fire hydrant
LOS ANGELES - A Sherman Oaks neighborhood is drying out after officials said a hit-and-run driver crashed into a fire hydrant and sent thousands of gallons of water gushing into the air and onto the street.
Los Angeles City firefighters were called to the 3900 block of Woodcliff Road, located above Valley Vista and Sepulveda boulevards around 1 a.m. Tuesday.
Arriving firefighters discovered a muddy mess caused by the sheared fire hydrant. Crews with the Los Angeles Department of Water and Power were called in to turn off the water and power because the water was hitting the power lines in the area.
The water also caused a debris flow and sent mud straight down the hill and to a home in the neighborhood where it flooded their backyard and the basement office. Other homes in the neighborhood were also flooded.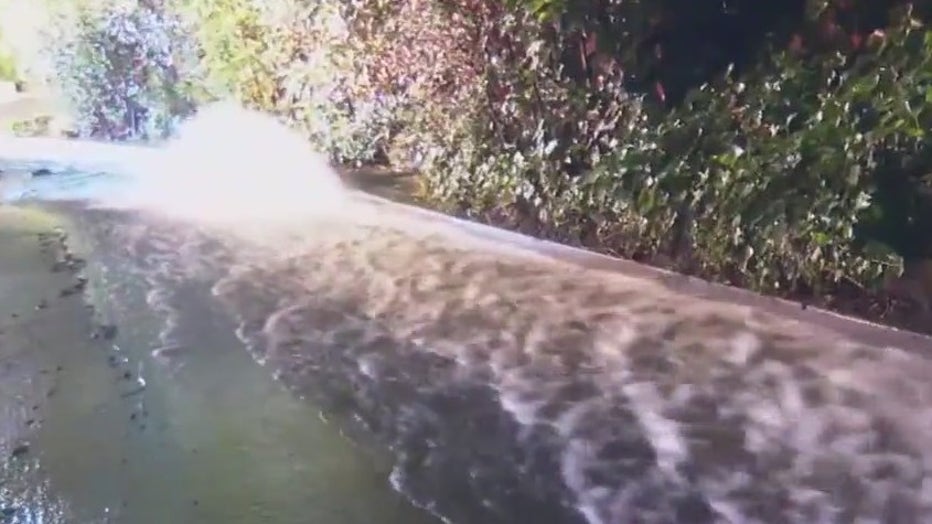 "We did have some hillside erosion from the water flow. We do have building and safety en route to this location, and they will determine if that erosion will affect the structures here," LAFD Battalion Chief Logan Fields said.
Those with information about the hit-and-run driver are asked to contact the LAFD.