San Jacinto HS making most out of state-of-the-art TV production studio
RIVERSIDE COUNTY, Calif. - News coming to you from high school students in the Inland Empire is getting rave reviews.
"We are reporting live!" the practiced, although it may sound somewhat shaky coming out from the mouth of 17-year-old students.
San Jacinto High School is making the most use of its state-of-the-art TV production and broadcast studio. This comes after the school was previously awarded the Career Technical Education (CTE) Incentive Grant.
Since 2017, the San Jacinto School District received over $2 million in CTE Incentive Grants, allowing the district to build major upgrades in four CTE pathway classes, including culinary arts, welding, woodshop and a production studio that now houses the Tiger Media Network, or TMN.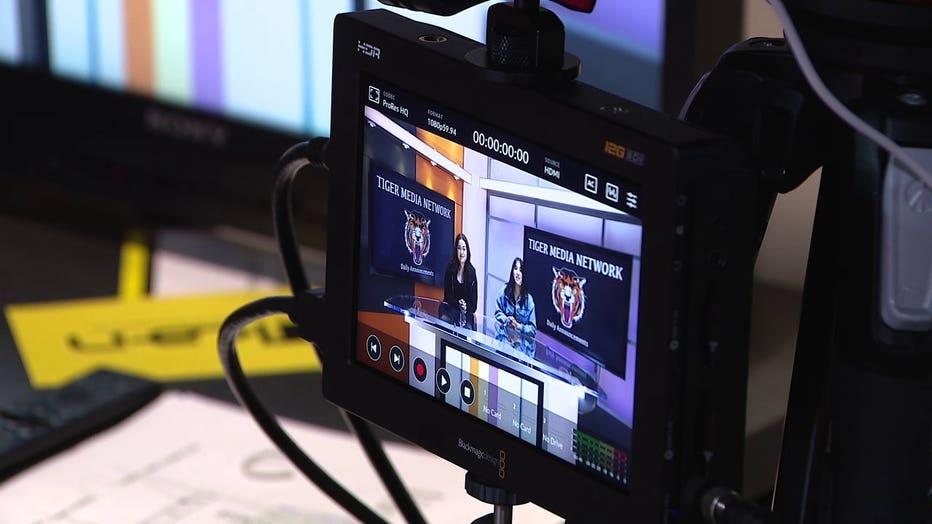 Program advisor Jeremy Murphy says it was "crucial to create an environment with industry-standard equipment giving students on-the-job experience," and in some cases, college credit.  
During the height of the COVID-19 pandemic, the students had previously produced content out of their suitcases and homes. Now, they get to use a full-fledged facility where they produce online content and a news program that is pretty impressive.
You can check out these students' work from the following links: