Pursuit suspect carjacks 3 vehicles in high-speed chase through LA, Ventura counties
LOS ANGELES - A suspect was in custody Wednesday afternoon following a high-speed pursuit through Los Angeles and Ventura counties. The suspect is accused of carjacking three vehicles during the chase.
A hefty amount of the pursuit happened in the San Fernando Valley in Los Angeles County where an exhausting hours-long pursuit occurred earlier Wednesday. 
An official with the Los Angeles Police Department said the pursuit was initiated in the Ventura area before it continued southbound to Granada Hills and then toward Pacoima on the 118 Freeway. It is believed the suspect was involved in a crash in the first suspected stolen vehicle before taking off. 
RELATED: Suspect in stolen company truck leads LAPD in hours-long pursuit through San Fernando Valley
SkyFOX recorded the suspect traveling at speeds between 80 and 100 mph.
At one point, the suspect narrowly missed an officer who was attempting to deploy a spike strip in the Chatsworth area.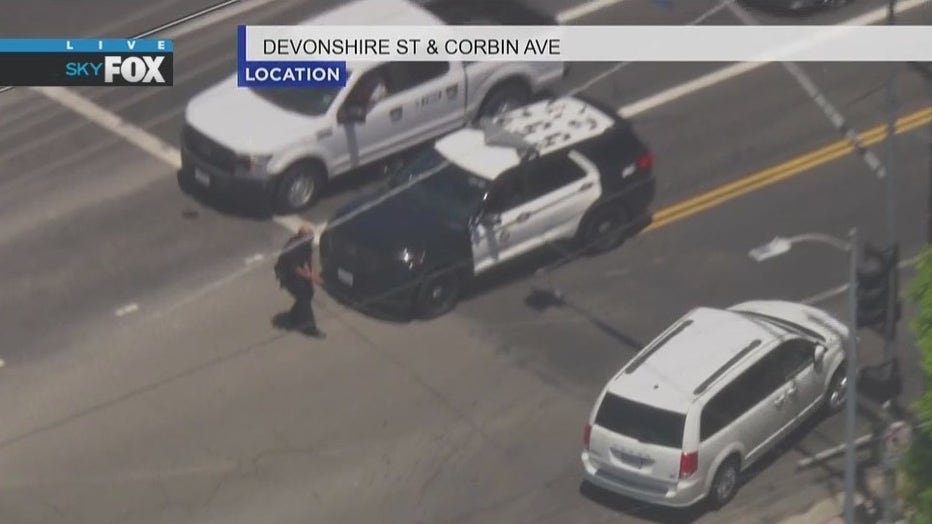 The suspect then ditched the van, made a run for it at the intersection of Tampa Avenue and Rinaldi Street in Porter Ranch, and carjacked a second vehicle at a Chevron gas station.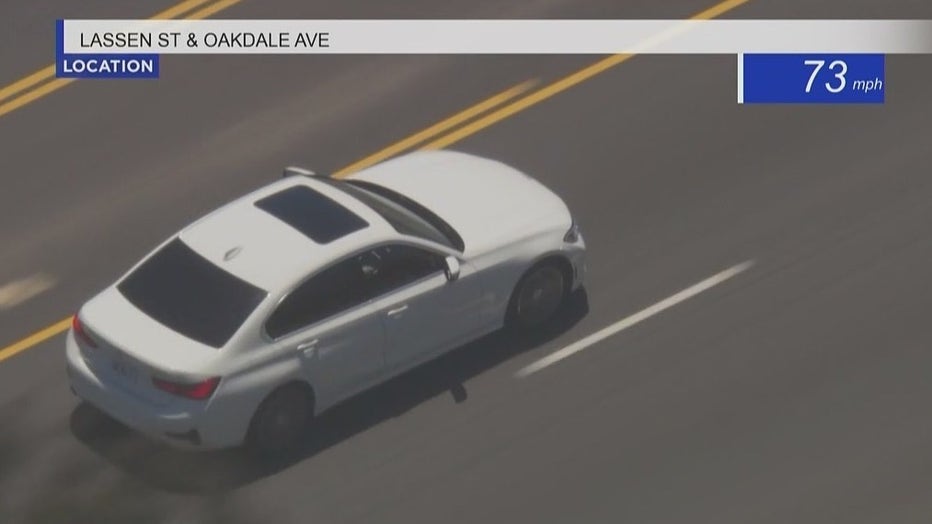 The suspect continued to travel at a high rate of speed through residential areas before he stopped at another gas station in Woodland Hills. What the suspect didn't know was a California Highway Patrol officer was waiting for him. The suspect then swerved through the gas station and onto the sidewalk before he managed to escape and proceeded to Ventura Boulevard.
By 1:47 p.m. he made a brief stop at a Shell gas station where he collided with a patrol vehicle.
A short time later, the suspect made a third vehicle swap and carjacked a van at an ARCO gas station. 
The pursuit then shifted on the northbound side of the 101 Freeway toward Calabasas.
While driving erratically, SkyFOX showed the moment the suspect bumped into a blue MINI Cooper.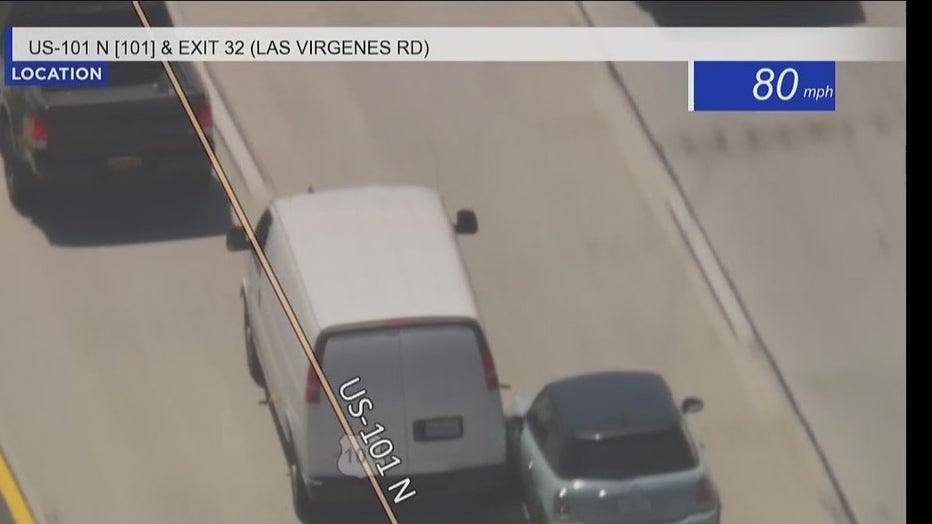 The pursuit continues on the northbound side of the 101 Freeway in Ventura County.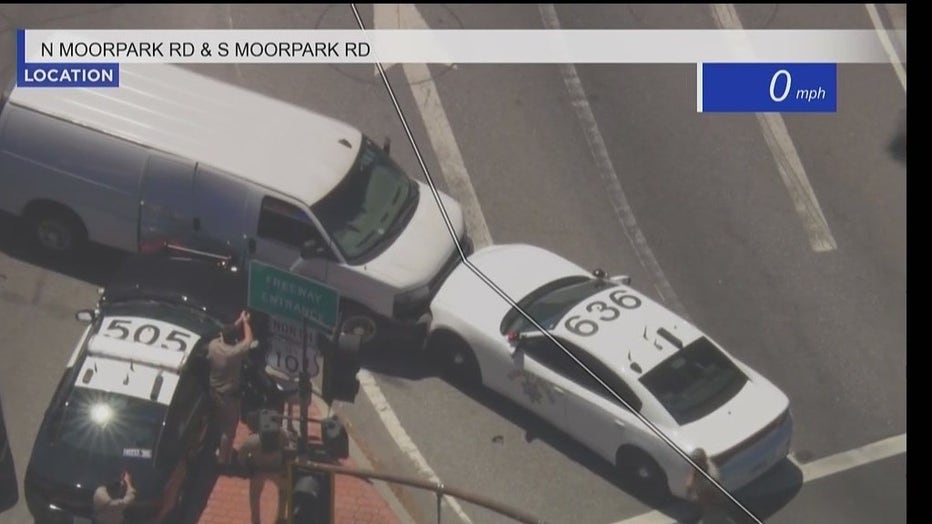 The suspect exited and attempted to re-enter the freeway in Thousand Oaks on Moorpark Road where the CHP successfully completed a PIT maneuver.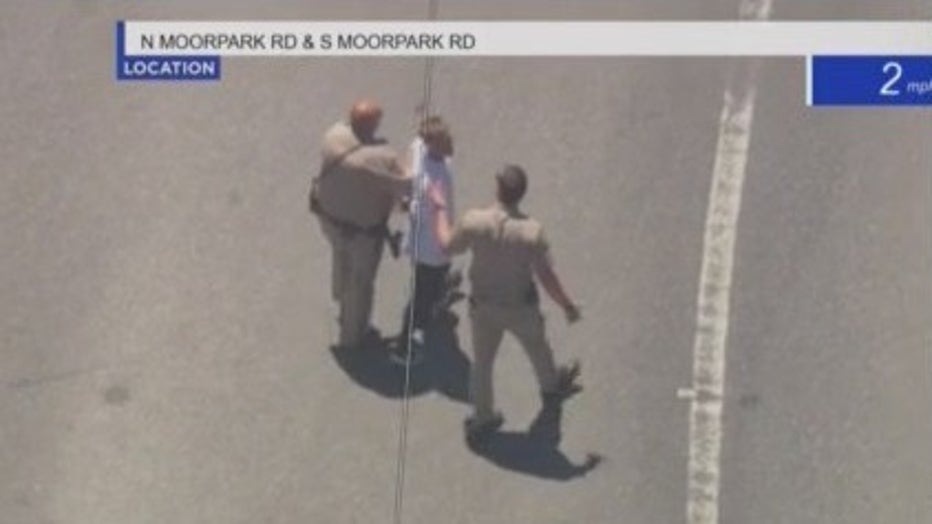 A short time later, the suspect surrendered and was subsequently taken into custody.