Cook's Corner mass shooting: What we know about the victims and suspected gunman at OC bar
If you're in distress due to recent incidents of mass violence, please know that there is help is available. Talk to experienced counselors at the Disaster Distress Helpline for 24/7 emotional support. Call or text 1-800-985-5990. Click here for additional resources.
ORANGE COUNTY, Calif. - Federal and local authorities continue to investigate after three innocent people were killed and six others were injured, two critically, after gunshots rang out at a popular bar in Orange County.
Officials said gunshots erupted when the suspect walked in with an estimated 40 people inside the Cook's Corner bar in Trabuco Canyon. Orange County deputies responded within minutes of getting multiple 911 calls. 
While Cook's Corner is often referred to as a biker bar, it's also a community staple for families in the area. A sign outside the bar even reads "Children Welcome."
Disturbing video taken on a cell phone shows people being treated at the scene on the bar's popular Spaghetti Night.
"The multitude of people running out of the building and into the bushes ducking getting as far away as possible…it's almost surrealistic," witness Bryan Seltzer said.
What we know about the suspected gunman
On Thursday morning, Orange County District Attorney Todd Spitzer identified the suspect as 59-year-old John Snowling. The Orange County DA's office confirmed he was a retired Ventura Police Department officer who retired as a sergeant in 2014. 
SUGGESTED: Cook's Corner mass shooting: Dead gunman was retired Ventura cop
Snowling was among the four killed. Investigators believe he was killed following a confrontation with deputies.
"Our hearts weigh heavy with the distressing incident at Cook's Corner," shared Chief Darin Schindler of the Ventura Police Department. "Our deepest condolences are with the families of the victims, the survivors, add the Orange County deputies who swiftly responded to the scene. This incident deeply affects us all."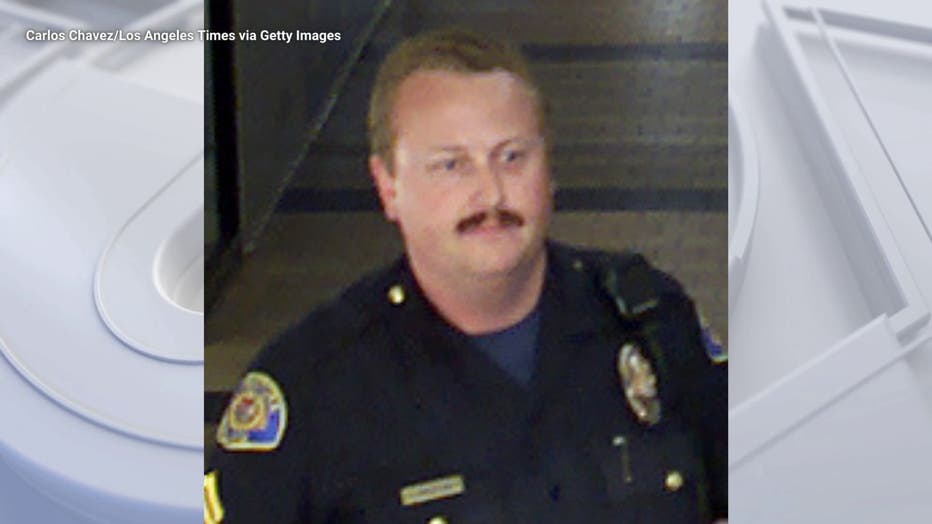 Ventura Police officers John Snowling patrol the Pacific View Mall routinely. (Photo by Carlos Chavez/Los Angeles Times via Getty Images. Photo taken in 2000) (Getty Images)
William Mosby, a Lake Forest resident, told the Orange County Register the suspected gunman was his 61-year-old daughter Marie's estranged husband. Mosby called his former son-in-law "crazy" and didn't take the divorce well. 
He added said his daughter, Marie Snowling, frequently attended the bar for the weekly special and believes his daughter was the one being targeted that tragic evening. Orange County Sheriff Don Barnes confirmed the suspect's wife was one of the shooting survivors.
Barnes said Snowling had legally obtained the weapons used in the shooting.
It was also revealed Thursday the son of the shooting suspect is a firefighter engineer with the Ventura County Fire Department.
"Our sympathies go out to all the families. We are doing our best to support our Engineer and his family," the department said in a statement. 
What we know about the victims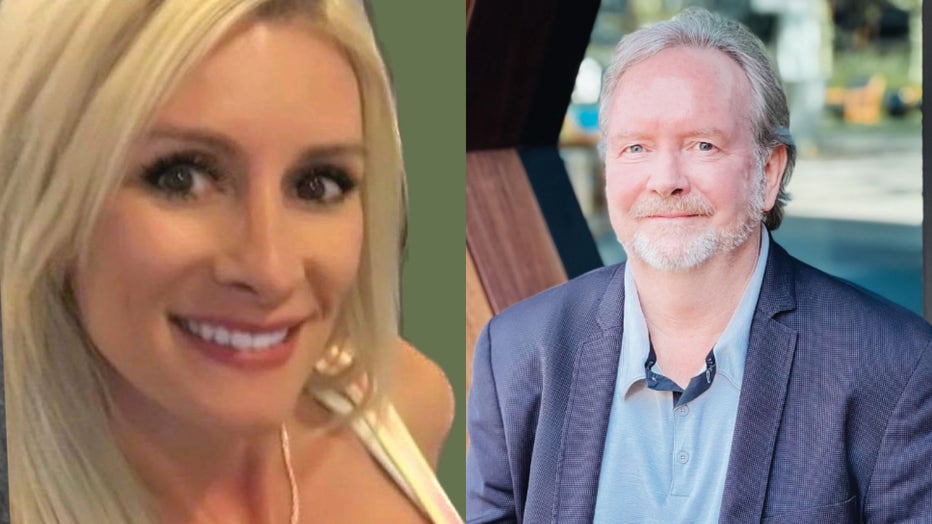 Shooting victims Tonya Clark and John Leehey. (OCSD)
The three innocent victims who were killed were identified Friday by sheriff's officials as: 
49-year-old Tonya Clark of Scottsdale, Ariz.
53-year-old Glen Sprowl Jr of Stanton, Calif.
67-year-old John Leehey of Irvine, Calif.
Health officials said six victims – including the suspect's wife – were taken to Providence Mission Hospital, a trauma center in Mission Viejo, which is about 10 miles from where the tragedy unfolded.
PREVIOUS COVERAGE:
Five of the six injured suffered gunshot wounds and the sixth victim was treated for another injury that hasn't been specified by officials. The suspect's wife, Marie Snowling, was among the shooting survivors.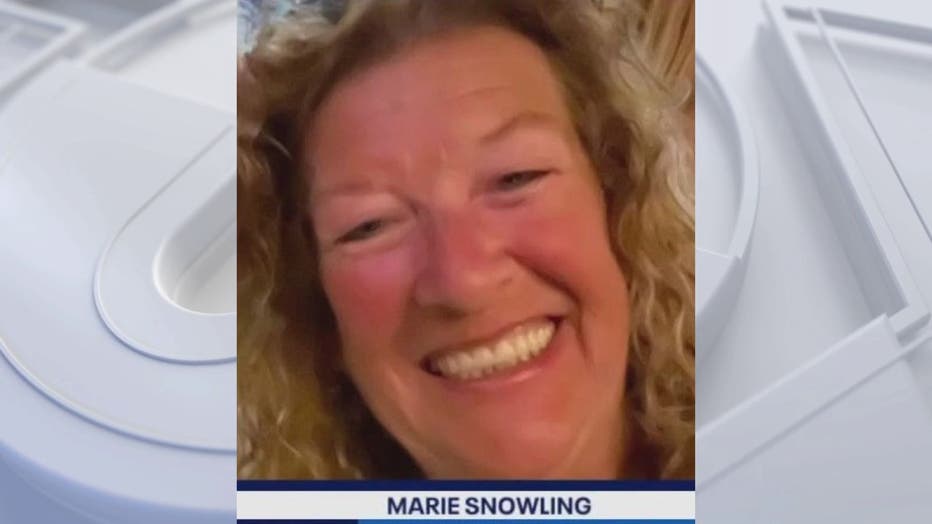 Providence Mission Hospital provided an update on Friday and said of the two critical patients, a man was shot in the chest and remains in critical but stable condition, while the second critical patient was transferred overnight to UCI Medical Center in Orange after she was stabilized. 
All of the shooting victims were adults, Barnes said. No children were hurt in the shooting.
FOX 11 learned two of those hospitalized were band members who were performing at the time of the shooting. On Thursday, FOX 11 spoke with some of the members of the band who recall being face-to-face with Snowling.
"Most of us didn't think it was real," said Debbie Johnson, one of the shooting survivors. "We thought it was a gag."
"You realize it went from party mode to really sheer panic," said Mark Johnson, one of the shooting survivors.
Both Debbie and Mark Johnson were not hurt in the shooting. Debbie said a woman killed in the shooting was celebrating her birthday.
The FBI and Bureau of Alcohol, Tobacco, Firearms and Explosives (ATF) were investigating with the Orange County Sheriff's Department. 
Are you or someone you know a recent survivor of domestic violence? Help is available. Los Angeles County has a hotline, which can be reached at 1-800-978-3600. A national hotline can be reached at 1-800-799-7233.