Moreno Valley teen Jordan Caoile passes away at 16
RIVERSIDE, Calif. - Jordan Caoile, who was reported missing last week out of Moreno Valley, has passed away, school officials announced Sunday. 
Caoile, a student at Vista Del Lago High School, was 16.
"It is with deep sadness to inform you that one of our students, Jordan Caoile, passed away. Out of respect for the family's privacy,, this is the only information we are able to share," the school's principal, Matt McCain, said in a statement. 
"Our students' and staff's emotional and academic well-being is important to us. We understand some students and staff may know Jordan and his family, and that this news is challenging to hear. Although we cannot predict how anyone may react, we are sensitive to our grieving Raven family. We will post more information on the resources that will be available Monday for students that are impacted by this news. We are here for his family and our entire Raven family who is grieving right now."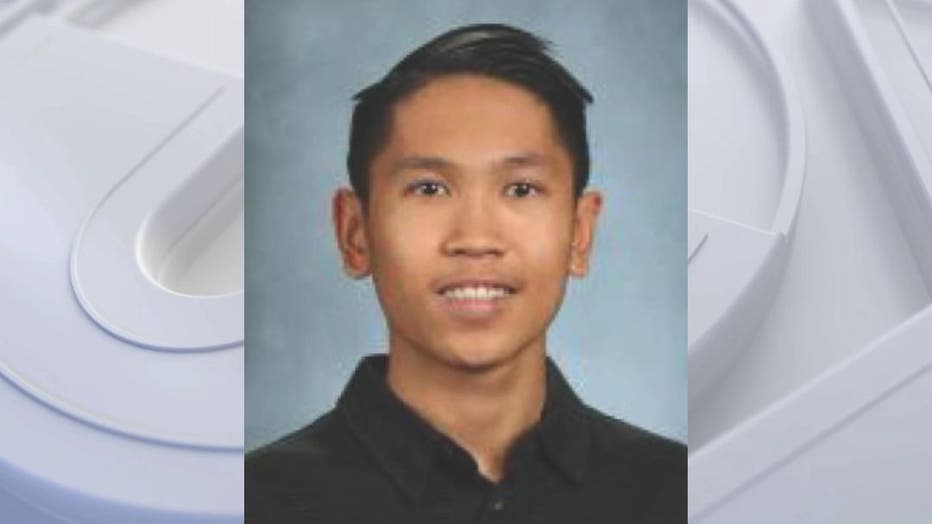 Jordan Caiole / Moreno Valley Sheriff's Department
Caoile was last seen on May 15. The circumstances of his death were not immediately released. 
Caoile's parents confirmed the heartbreaking news on social media, thanking the community for its continued support during the search for their son.
"We have an update on Jordan. He has been found but with a heavy heart unfortunately he is no longer with us. Please continue to keep Jordan in your thoughts and prayers. We ask as a family if you could please assist with removing any posters or flyers you come across. Please respect our privacy as we come to terms with our loss. Thank you." 
A GoFundMe has been set up to help the Caoile family with funeral expenses.