Megan Thee Stallion breaks her silence in Tory Lanez trial
LOS ANGELES (CNS) - Megan Thee Stallion broke her silence Tuesday about the Los Angeles trial in which rapper Tory Lanez was found guilty of shooting her in the foot, saying she survived being shot by someone she trusted and overcame the "public humiliation of having my name and reputation dragged through the mud."
In an essay published on the Elle magazine website, the singer born Megan Pete said she didn't consider herself a victim.
"As I reflect on the past three years, I view myself as a survivor, because I have truly survived the unimaginable," she wrote. "Not only did I survive being shot by someone I trusted and considered a close friend, but I overcame the public humiliation of having my name and reputation dragged through the mud by that individual for the entire world to see."
Lanez was found guilty in December of assault with a semiautomatic firearm, having a loaded, unregistered firearm in a vehicle, and discharging a firearm with gross negligence. Pete had to undergo surgery to have bullet fragments removed from her left heel.
RELATED:
The jury that heard the case in downtown Los Angeles courtroom returned with guilty verdicts after seven hours of deliberations. Many Lanez fans insisted on social media that Pete lied on the witness stand, and various conspiracy theories made the rounds.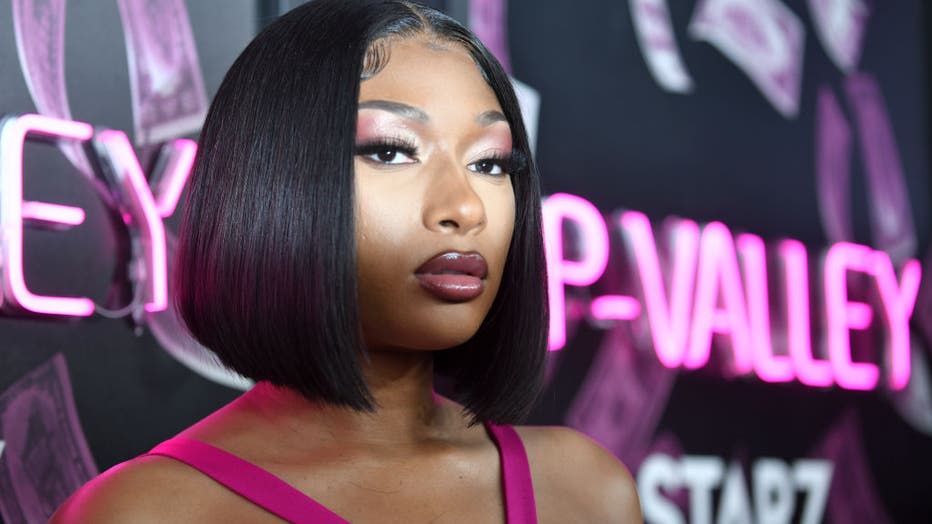 Megan Thee Stallion. (Photo by Rodin Eckenroth/Getty Images) (Getty Images)
"When the guilty verdict came on Dec. 23, 2022, it was more than just vindication for me, it was a victory for every woman who has ever been shamed, dismissed, and blamed for a violent crime committed against them," Pete wrote.
The Grammy Award-winning singer added that "some of my peers in the music industry piled on with memes, jokes, and sneak disses, and completely ignored the fact that I could have lost my life."
Pete wrote that just "because you are in a bad situation doesn't mean you are a bad person. Our value doesn't come from the opinions of other people. As long as you stand your ground and live in your truth, nobody can take your power."
A sentencing date for Lanez has not been scheduled. He is seeking a new trial.