LA police officer hurt in hit-and-run crash with Tesla on 10 Freeway near downtown
LOS ANGELES - A police officer is at the hospital after they were involved in a hit-and-run crash with a Tesla near downtown Los Angeles.
The Los Angeles Police Department responded to a call of a down motorcycle officer in the eastbound lanes of the 10 Freeway near the 110 Freeway exit a little before 4 p.m. Thursday.
The officer was taken to the hospital as authorities search for the hit-and-run Tesla driver.
As of Thursday evening, officials did not give a specific description of the Tesla.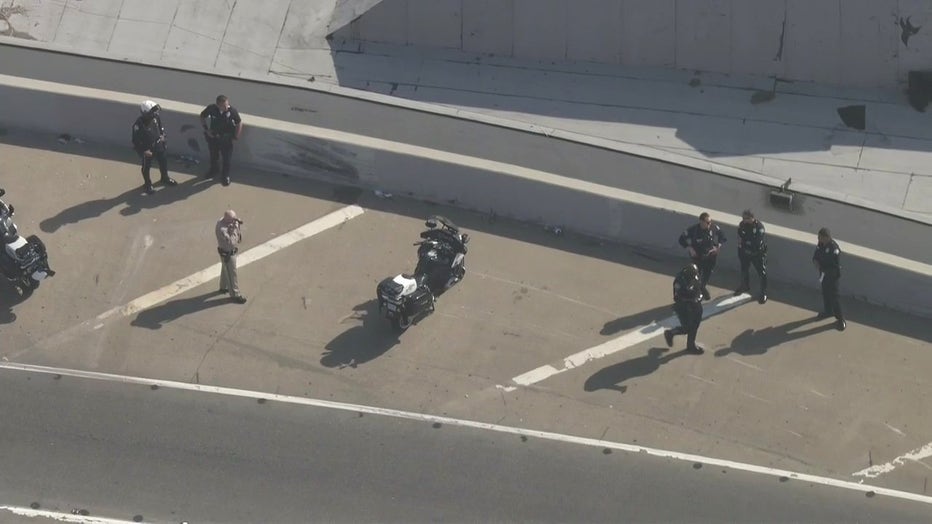 The cause of the crash is under investigation.