Kobe Bryant's legacy cemented in heart of Hollywood: 'We love you forever and always'
LOS ANGELES - The legacy of Kobe Bryant lives on in the heart of Hollywood.
On Wednesday, the legendary Laker and Academy Award winner was honored with a permanent display featuring his hand and footprints at the TCL Chinese Theatre located along the historic Hollywood Walk of Fame.
The five-time NBA champion and two-time Olympic gold medalist became the first athlete to have his hands and feet imprinted on cement on Feb. 19, 2011, at what was then called the Grauman's Chinese Theatre. On that day, Kobe Bryant attended the ceremony with his wife Vanessa, and their daughters Natalia and Gianna.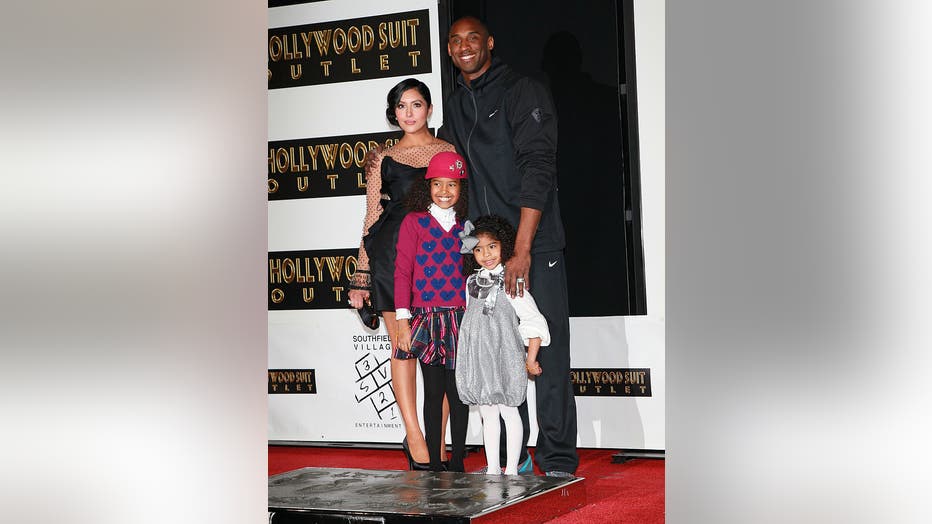 NBA player Kobe Bryant, wife Vanessa Bryant and daughters Natalia Diamante Bryant (L) and Gianna Maria-Onore Bryant attend his hand and footprint ceremony at Grauman's Chinese Theater on February 19, 2011 in Hollywood, California. (Photo by David Liv (Getty Images)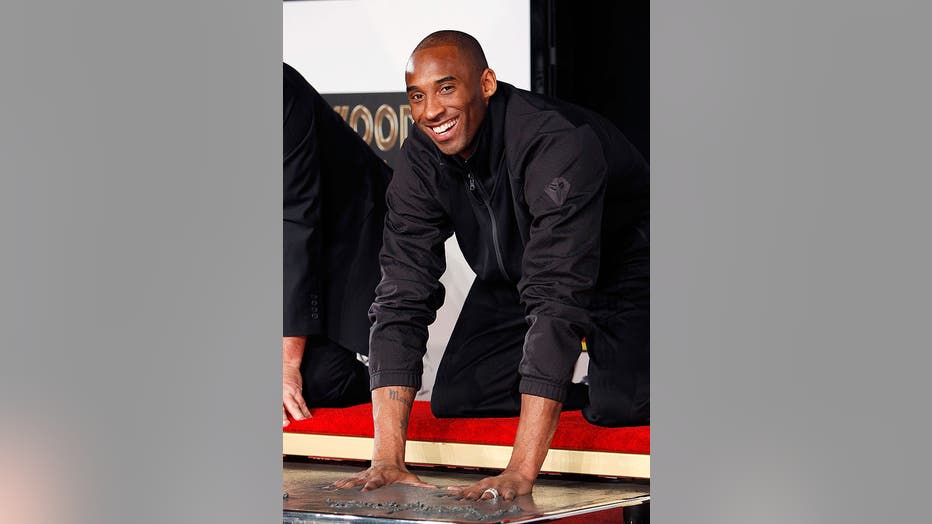 LA Laker Kobe Bryant attends his hand and footprint ceremony at Grauman's Chinese Theatre on February 19, 2011 in Hollywood, California. (Photo by Paul Archuleta/FilmMagic) (Getty Images)
Natalia Bryant, age 20, spoke on behalf of her family with her mother and little sisters Bianca and Capri in attendance. She was 8 years old when her father, whom she called the "best girl dad a woman could ever dream of," had his hands and feet imprinted back in 2011. 
"As you visit here for years to come, I encourage you to place your hands in his and take a moment to stand in his shoes" she said.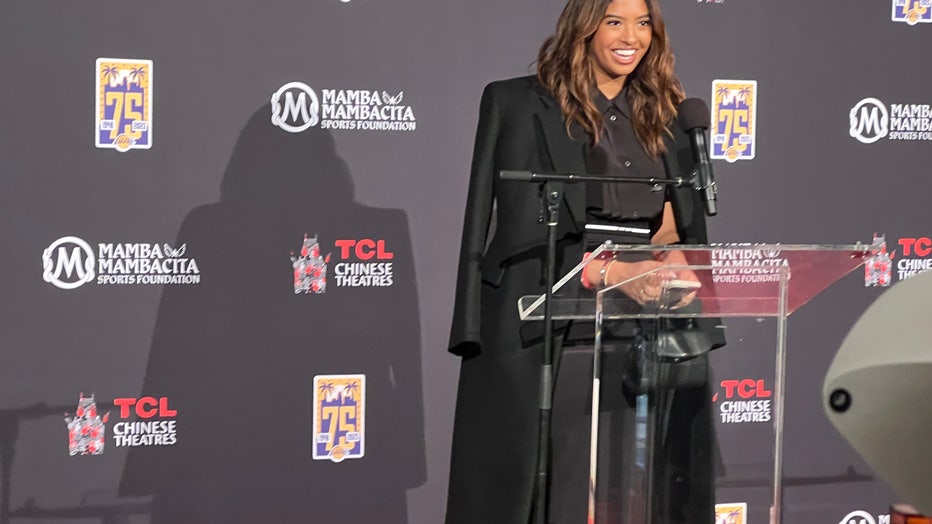 Natalia Bryant speaks on behalf of the Bryant Family at the TCL Chinese Theatre. (KTTV: Kelli Johnson)
Natalia Bryant shared how her dad expressed love differently for each of his daughters. For her, the two bonded over cinema, which inspired her to study film at the University of Southern California. 
In true Hollywood fashion and in honor of the occasion, she shared how some of the movies they watched together included the Harry Potter and Star Wars franchises, Marvel movies and "The Goonies."
SUGGESTED: New Kobe Bryant mural in Hollywood highlights NBA legend's second career
"This day symbolizes the impact he had on a city he loved and cared for," she said.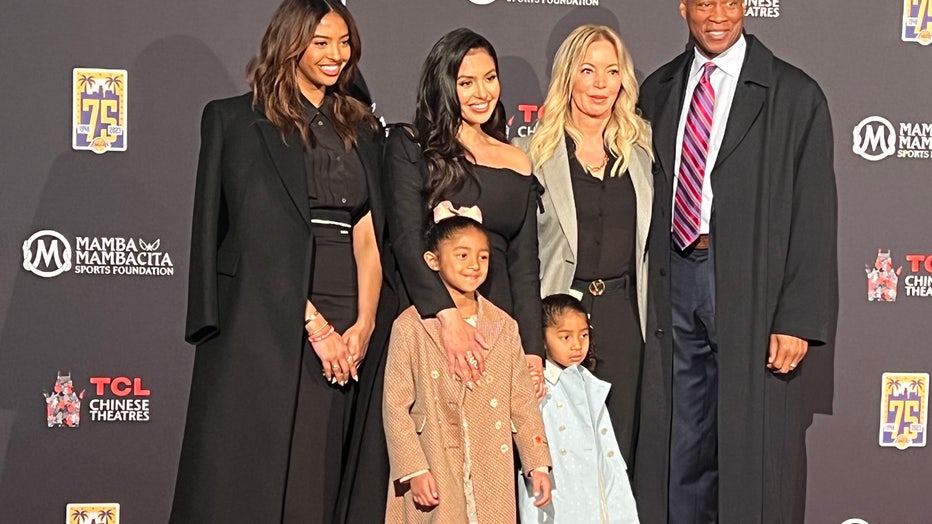 Kobe Bryant was and will always be synonymously known with the city of Los Angeles. 
"From the moment of good fortune and a good trade brought him to us, he wove his way into the tapestry of this city in a way that won't be forgotten," Los Angeles Lakers President Jeanie Buss said during the unveiling ceremony. 
Mr. Bryant continued winning awards after his retirement. In 2018, Bryant became the first former professional athlete to win an Academy Award for his Animated Short "Dear Basketball." In addition to his Oscar, he also won a Sports Emmy for Outstanding Post-Produced Graphic Design. 
Byron Scott's final season in the NBA happened to be Bryant's rookie season in the league. At just 18 years old, the Showtime Laker knew Bryant was someone very special and became his mentor.
"I knew he would achieve greatness," Scott said.
He remembers back in 1996 when the two discussed his goals and Kobe saying, "I want to be one of the greatest ever," to which Scott replied, "You will be."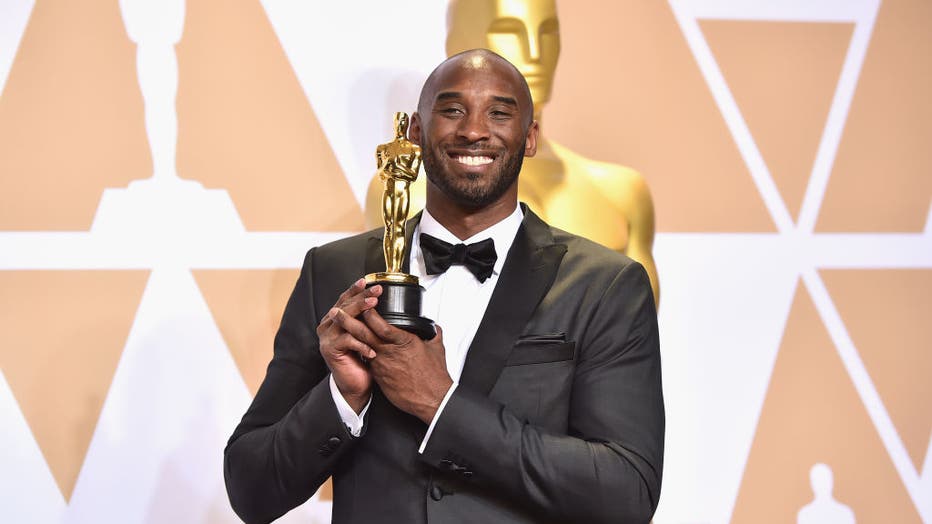 Now, Bryant is not only one of the greatest to play basketball, but he'll be remembered for his work in filmmaking. 
He was honored during the 2020 Oscars two weeks after his death.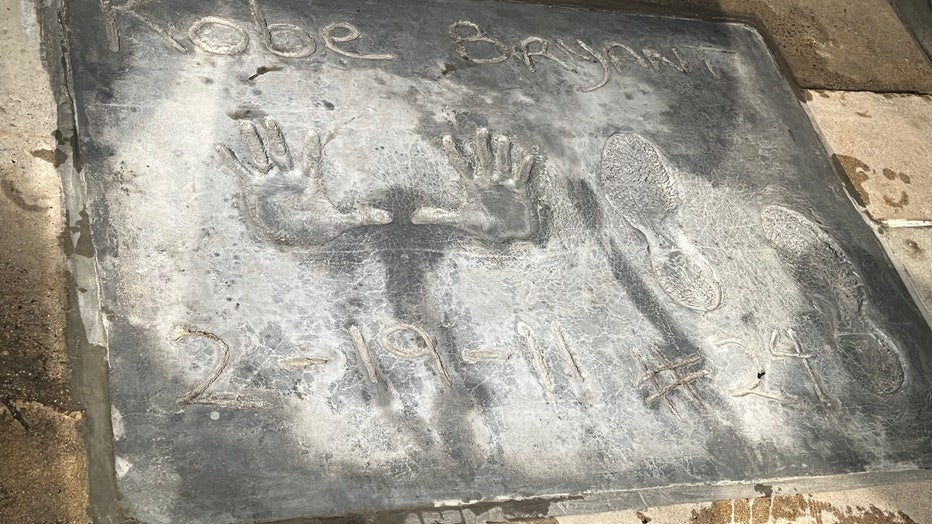 Kobe Bryant's hand and footprint unveiled at the TCL Chinese Theatre. (FOX 11)
"Kobe will remain where he's always been and where he's always belonged, shining brightly amongst the stars," Buss said.
Following the unveiling, his youngest daughters made for a precious moment as Bianca and Capri placed their hands and feet in his.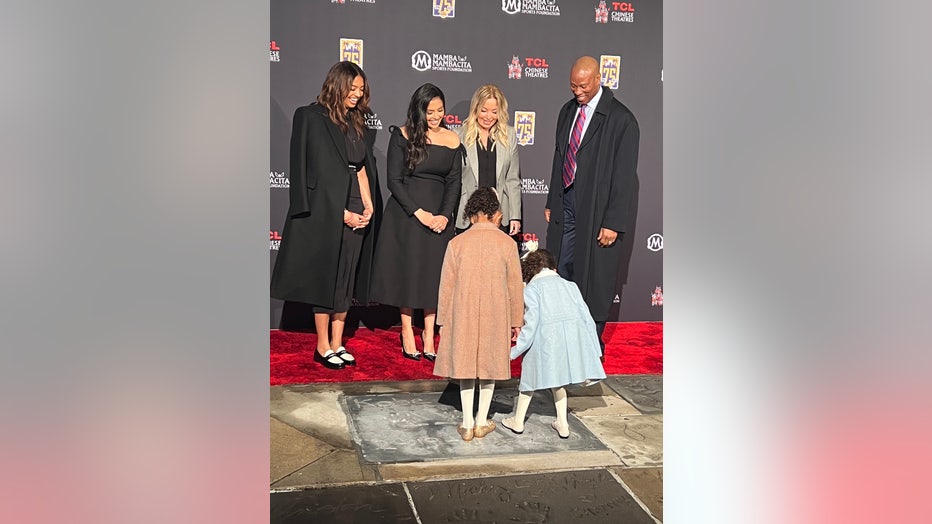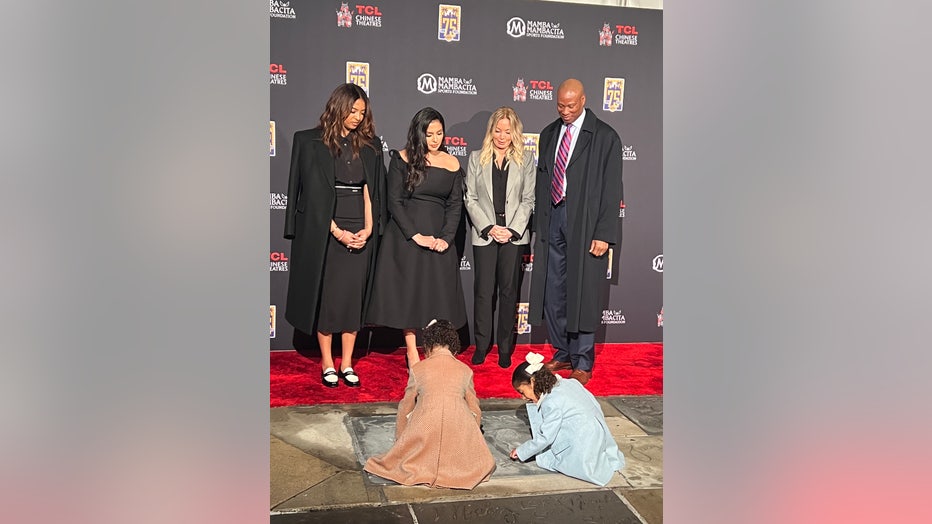 "Dad, you're an icon, a legend and a storyteller," Natalia Bryant said.