Kobe Bryant lawsuit: Vanessa Bryant gives emotional testimony on leaked crash scene photos
LOS ANGELES COUNTY, Calif. - An emotional Vanessa Bryant, often crying and struggling to maintain her composure, testified Friday she felt betrayed to learn that first responders had taken personal photos of the helicopter crash that killed her daughter and Laker legend husband, Kobe Bryant, and she lives in fear of the images surfacing.
Bryant, 40, testified that first responders who took photos of her dead 13-year-old daughter Gianna "violated" the girl, and said she was "devastated" to learn that such images were snapped in spite of Sheriff Alex Villanueva assuring her the crash scene would be secured.
She said she continues to suffer from grief and anxiety at the thought of crash site photos surfacing someday. She said her biggest fear is the photos being published "and those photographs constantly being spread."
"It's like COVID. Once it's spread, you can't get it back," she said.
Above all, she said, she wanted justice and accountability for her husband and daughter.
Bryant and Irvine financial adviser Chris Chester are suing the suing the county for unspecified millions of dollars over the photos, which they have never seen. Bryant's 41-year-old husband Kobe and daughter Gianna, Chester's wife, Sarah, and the couple's 13-year-old daughter Payton were among the nine people killed in the Jan. 26, 2020, crash.
Their consolidated lawsuits allege negligence and invasion of privacy.
The plaintiffs allege Los Angeles County's first responders took grisly cell phone pictures of human remains at the remote Calabasas crash site for their own amusement as "souvenirs" and shared them with other law enforcement personnel and members of the public.
The county contends all images taken by its sheriff's deputies and firefighters were deleted upon orders of their superior officers, no longer exist in any form and never entered the public domain or appeared on the internet.
Bryant and Chester allege mental anguish over the thought that one day in the future, those photos will turn up in public.
"I'm worried about any photographs that might identify my husband and daughter becoming public," Bryant told jurors from the stand.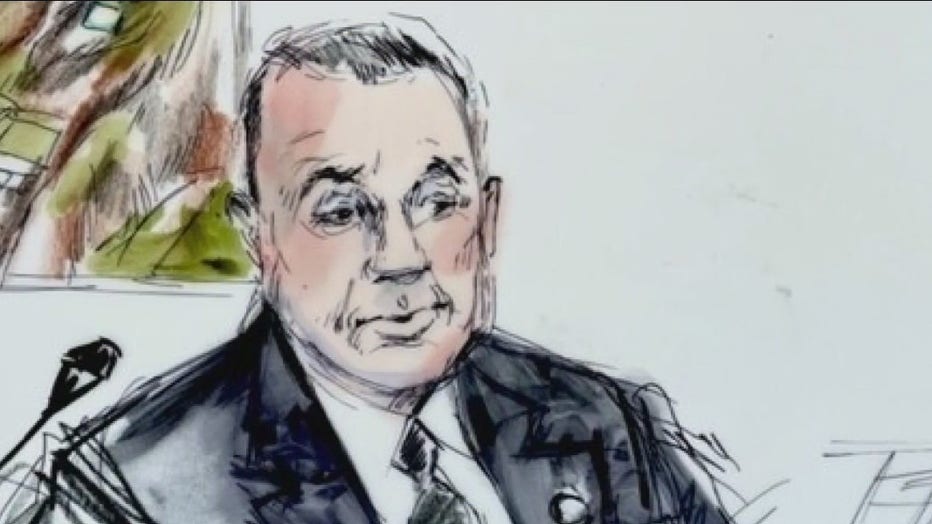 Kobe Bryant's widow was the plaintiffs' final witness before the defense case opened with Villanueva called to the witness stand.
The sheriff recalled that, three days after the accident, the department received a citizen complaint about a deputy apparently displaying crash-site images at a Norwalk bar on his personal cell phone. Sheriff's investigators immediately went to the bar and secured video surveillance footage, Villanueva said.
"The quicker this is addressed, you can keep all the horses in the barn," he testified.
PREVIOUS COVERAGE:
When it turned out that others had either taken or shared photos from the accident, he issued an order to the captains at the Lost Hills station that the photos "can never see the light of day -- make sure that happens. And that's what my staff did."
Eight deputies involved in the photos were brought into the station, but some didn't want to be interviewed without an attorney present. At that point, the sheriff said, he made a decision to grant them "amnesty" -- freedom from discipline -- if they turned in their phones and came in for interviews.
"I was looking at the clock," Villanueva testified. "We needed to get them into the station immediately and get these photos under control. No discipline -- that was the bargain ... and it worked."
After the initial inquiry had concluded, around Feb. 28, 2020, the story of the crash-scene photos shared by sheriff's and fire personnel leaked into the media and an official internal affairs investigation opened, the sheriff told jurors.
Villanueva said he was "very surprised" when he found out the story had leaked.
"It indicated someone had broken the confidentiality of the investigation," he testified, adding that the news coverage derailed plans for the department to approach the families separately and tell them what had transpired.
Asked about media interviews at the time, in which he said there were no policies in place at the time dealing with deputies taking photos at crash sites, the sheriff said Friday that the "entire incident was unprecedented." But he indicated there were actually confidentiality and behavior policies in place that did cover the situation in January 2020.
The photos, Villanueva told an attorney for the plaintiffs, "were all deleted."
But, questioned as to whether the taking of the pictures of body parts by deputies had caused added grief to the families of the victims, the sheriff answered, "yes."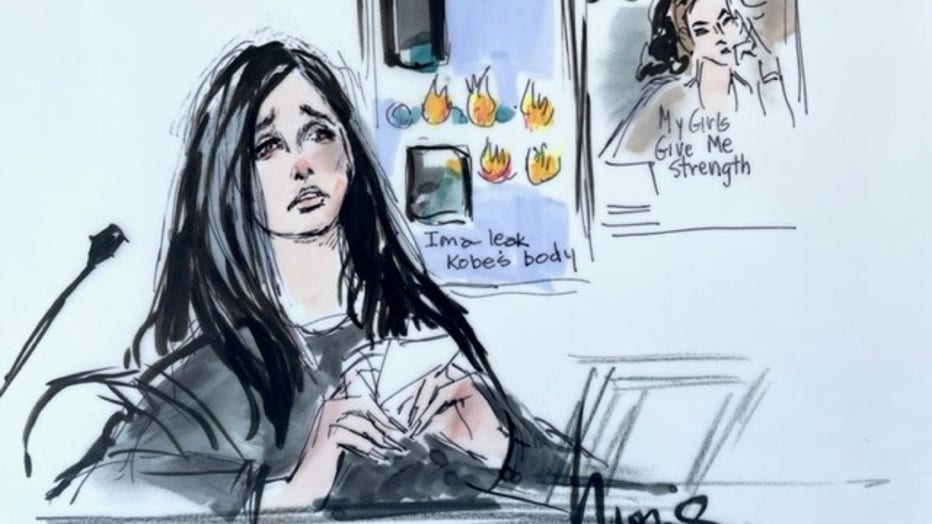 The defense has frequently pointed out during the trial -- which began on Aug. 10 -- that the photos have not surfaced online in the 2 1/2 years since the tragedy. Multiple county fire and sheriff's personnel have taken the stand during the federal civil trial and told jurors they deleted whatever accident-site pictures they had on their cell phones. Attorneys for the county have argued that the deletion of photos permanently prevented their public dissemination.
"I'm fearful everyday," Chester testified Thursday. "There's been a lot of things that people thought didn't exist -- that have turned up on the internet."
During testimony, the jury has heard from county personnel who have admitted variously taking cell phone pictures at the accident scene, sending them to colleagues or showing them to friends in law enforcement. In one case, a deputy sheriff expressed great regret that he took his cell phone to a bar in Norwalk and showed accident scene images to a bartender friend.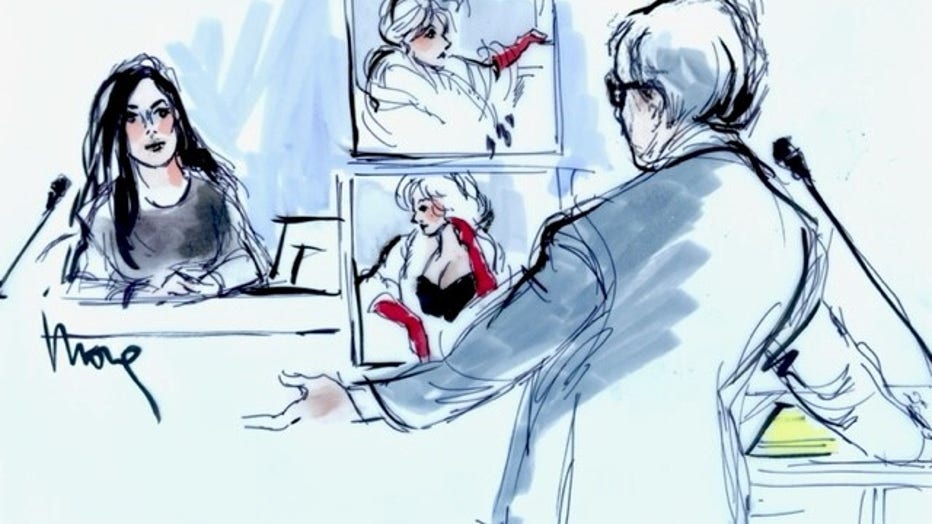 The last time he saw his daughter, Chester testified, he "gave her a rah-rah speech, kissed Sarah, and said I'll see them that night."
Within hours, he began thinking it strange that he hadn't heard from them since they usually kept in close contact. Then his brother-in-law texted, asking if he knew where Sarah was.
"He said there'd been reports of a crash," Chester told the jury. "I called Kobe's assistant, and she let me know that we'd lost communication somewhere between Orange County and Calabasas."
Chester said he immediately left the lacrosse game with a friend who began driving toward Calabasas. While en route, TMZ reported that Kobe Bryant had been aboard a helicopter that had crashed. He said he called the sheriff's department, and was told to go directly to the Malibu/Lost Hills sheriff's station.
"My mind was racing," he said, adding that as he approached Calabasas he could see smoke rising from the hills.
At the station, it was confirmed there were no survivors. Eventually, Sheriff Alex Villanueva appeared, and Chester said the lawman "understood" that the area had to be "locked down" to keep media and fans away.
There was nothing more Chester could do, so he and his friend who was driving started back home. They stopped at a Calabasas convenience store where "everybody was talking about (the crash) -- and people wearing Kobe (hats and jerseys) were heading to the site to get a water bottle or something," Chester said from the stand.
Chester said he assumed the crash scene would be handled in a "sensitive and professional" fashion. "I didn't even know (first responders) had cell phones," he told jurors.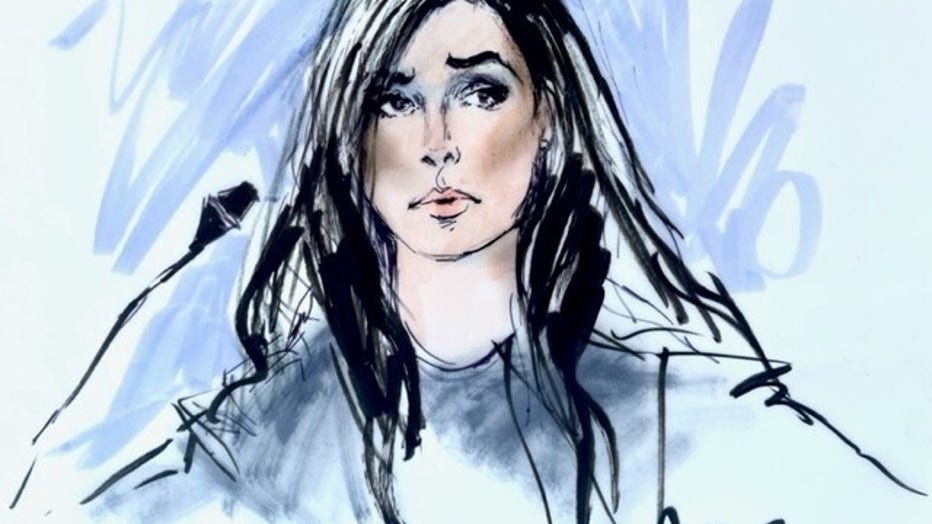 "It never crossed my mind in my wildest imagination that (a first responder) would take pictures up there," he said.
When he heard the news a month later about the picture-sharing, Chester testified that he immediately told his sons, "Please don't start Googling for them."
Attorneys for the plaintiffs contend the images spread to at least 10 others, but there has been no evidence presented that the photos still exist or ever turned up in public.
Along with Chester and Bryant's loved ones, the crash killed Alyssa Altobelli, 14; Keri Altobelli, 46; John Altobelli, 56; Christina Mauser, 38; and pilot Ara Zobayan, 50.