8 deputies involved in taking unauthorized photos of Kobe crash scene, Sheriff Villanueva says
LOS ANGELES - L.A. County Sheriff Alex Villanueva is speaking out about graphic photos that were taken by deputies at the helicopter crash site in Calabasas that killed Kobe Byrant
The Sheriff said on Monday that it's simply heartbreaking that several of his deputies would be involved in taking graphic pictures at the crash site. He said eight deputies, five full-time deputies and three reservists, from the Lost Hills station were involved in this picture-taken incident.
Villanueva said it's really hurtful when you're let down by some of your own.
"I was horrified. I just felt betrayed by my own deputies 'cause it's such a hard thing to do as a first responder, go to a scene of such a horrific accident, talking to the families, three families that were there at the Lost Hills station, personally, and their concerns about privacy, and how we could make the day better for them if any way possible. And to have this happen, it was heartbreaking," Villanueva said.
RELATED: LA Times: Sheriff's deputies shared graphic photos of Kobe Bryant helicopter crash scene
Only personnel from the National Transportation Safety Board and the Coroner's Office were authorized to take photos of the crash scene, according to Villanueva.
The Sheriff says those eight deputies now under investigation have told Internal Affairs that they have deleted all pictures from their cell phones after Villanueva ordered them destroyed.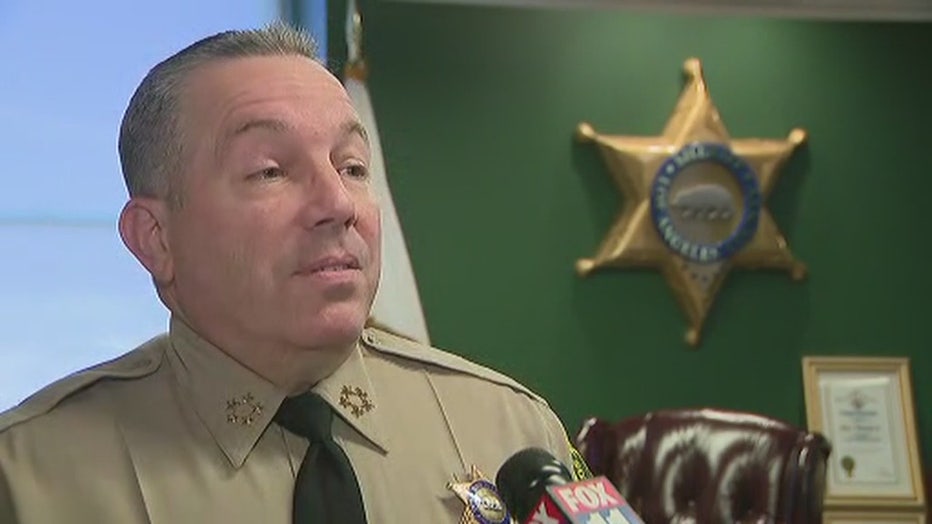 Villanueva admits their internal policy is somewhat laxed on having first responders from the Sheriff's Department take unwarranted pictures at incident scenes.
The Sheriff says his department will also be heading up to Sacramento to get the law changed so if this were to happen again, those law enforcement officials could be criminally investigated.
It's unknown if any of the eight deputies involved will face disciplinary action. For now, the internal investigation continues.
Get breaking news alerts in the FOX 11 News app. Download for iOS or Android.