Holiday Heroes: 'Hood Santa' and his foundation planning Christmas Eve celebration for community
The Hood Santa strikes again, ending 2020 with yet another toy giveaway. Tito Rodriguez and his Local Hearts Foundation are planning a Christmas Eve celebration.
On Christmas Eve, there will be one last toy giveaway and Rodriguez says this one will be big with a pyrotechnics show and lights. It's called the Spring St. Toy Giveaway in Koreatown, taking place from 2 p.m. to 8 p.m. at 1756 Naud Street.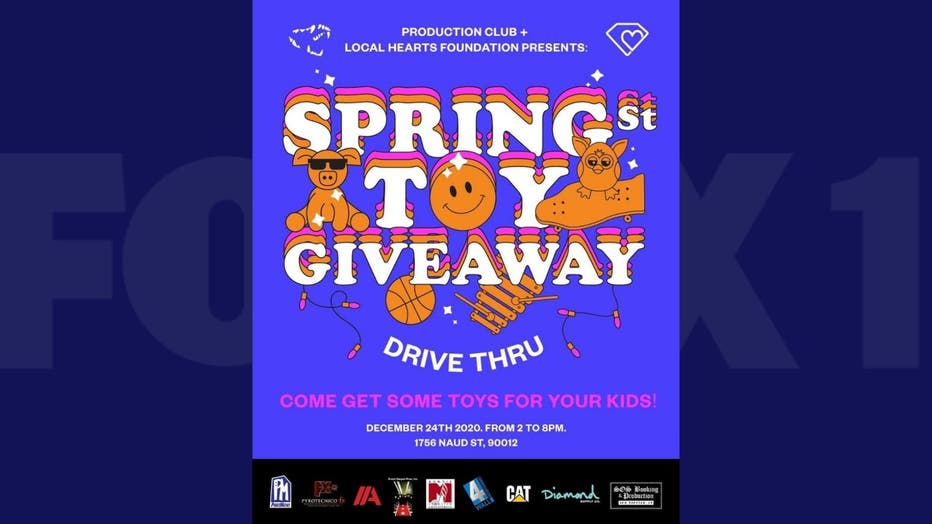 Rodriguez is a Long Beach native and has been making Christmas happen for the community for 10 years now with their Diamond Christmas toy giveaway. His Santa Claus suit has evolved from being a paper suit and gifts handed out from the trunk of a car.
PREVIOUS COVERAGE: Holiday Heroes: 'The Hood Santa' marks 10th year of serving community
Co-founder HJ Chong says last year, they gave away more than $50,000 in toys.
This year, with the coronavirus pandemic, the Long Beach event on December 17 was a drive-thru giveaway for the most part, in partnership with McDonald's and For The Children.
Both Chong and Rodriguez have a history in the music business.
Get your top stories delivered daily! Sign up for FOX 11's Fast 5 newsletter. And, get breaking news alerts in the FOX 11 News app. Download for iOS or Android.