Homeless man who drove into man in Torrance arrested after days-long search
TORRANCE, Calif. - An attempted murder suspect was arrested by the Torrance Police Department on Tuesday, August 15, after allegedly hitting the victim with his car and fleeing the scene.
Authorities located the suspect, Alphonso King, sitting in his car near the 300 block of Spruce St in Inglewood, after issuing a warrant for his arrest on August 3, according to a press release from Torrance Police Department. 
King was arrested on charges of attempted murder and assault with a deadly weapon, along with felony charges of elder abuse and robbery.
SUGGESTED:
The victim of the assault, Ken Teshima, contacted the Torrance Police Department after the incident occurred on the 2200 block of 190th St, near the northeast area of Torrance in late July. 
According to Teshima, King was a homeless man who slept in his car in the parking lot of the office Teshima worked at. Teshima, who is the complex's president, allowed King to park in the lot, as long as he didn't cause too much trouble.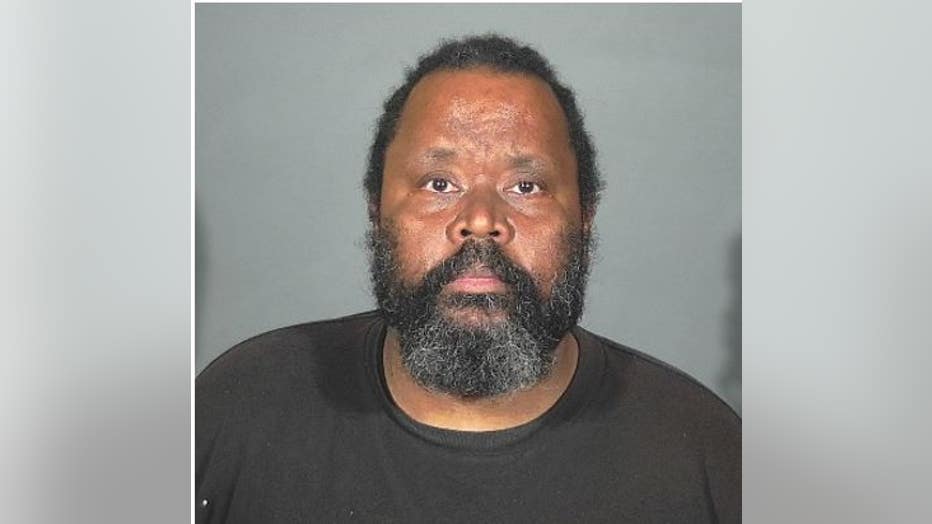 Alphonso King arrested by Torrance Police Department on August 15, 2023. Photo curtesy of Torrance Police Department.
SUGGESTED: 
After causing too many disturbances, Teshima told FOX 11 that he asked King to leave the premises, at which time King allegedly threatened Teshima verbally before running over the victim with his car and causing life-threatening injuries. King then fled the scene without offering assistance to the victim, authorities said.
King is being held on $1 million bail and is scheduled to appear in court in Torrance on Thursday, August 17, according to the Los Angeles County Sheriff's Department.
City News Service contributed to this report.