Mechanical issues reported before fatal Huntington Beach police helicopter crash
NEWPORT BEACH, Calif. - One officer was killed and another was critically injured when a Huntington Beach police helicopter crashed Saturday evening into the water in Newport Beach Harbor.
A 14-year veteran of the department, Nicholas Vella, 44, passed away from injuries he sustained during the crash.
A second officer, a 16-year veteran of the department, was extricated and rescued from the water before being transported to a hospital in critical condition. The 50-year-old officer was released from the hospital Sunday morning. His current condition is unknown. 
The two officers were responding to a call of a fight in progress near 18th Street and Balboa Boulevard around 6:30 p.m. Saturday when the aircraft crashed in a narrow strip of water in Newport Bay between Lido Isle and the Balboa Peninsula.
The pilot made a brief call to report that the helicopter was experiencing mechanical issues, before calling again to say that they were going to crash, said National Transportation Safety Board spokesperson Elliott Simpson during a Sunday news conference.
Simpson said preliminary reports are that the helicopter made "a nose-down descent into the water."
The helicopter was pulled from the waters Sunday afternoon. Two blades came off during the crash. 
The cause of the crash will be determined at the end of the NTSB's investigation, which could take 12 to 18 months, the agency said.
It wasn't immediately clear which officer was piloting the helicopter.
Dozens of officers and first responders took part in a procession Saturday night to honor Vella as his casket was escorted to the coroner's office.
An emotional Huntington Beach police Chief Eric Parra described Vella as "truly dedicated to his job who loved what he was doing."
"There are no words that can express this loss adequately," Parra said. "We are deeply grieving for Officer Vella's family, and as a police department, we grieve as well."
Vella leaves behind a wife and daughter.
Get your top stories delivered daily! Sign up for FOX 11's Fast 5 newsletter. And, get breaking news alerts in the FOX 11 News app. Download for iOS or Android.
"This is a difficult night for all of us and I would ask for your prayers and support as we support our officers' families," Parra said.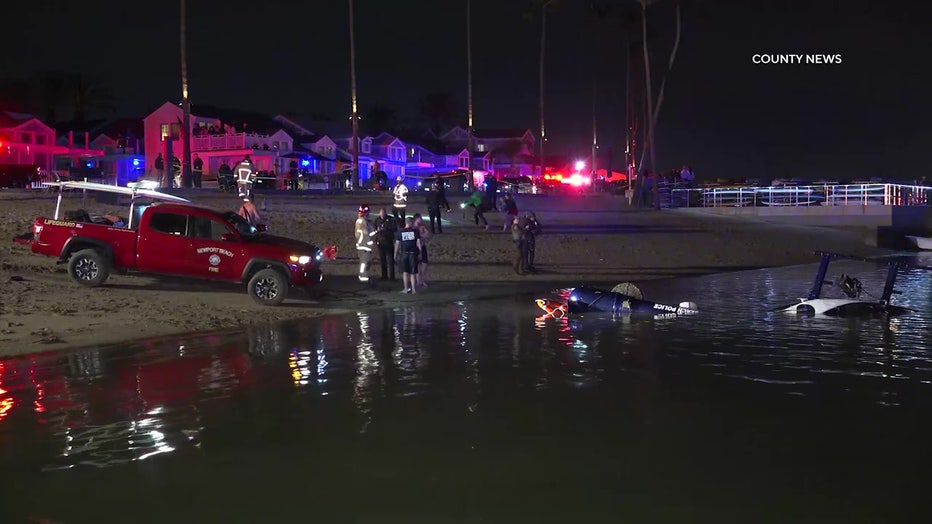 Several civilians and first responders jumped into the water in an attempt to rescue the two officers aboard the helicopter.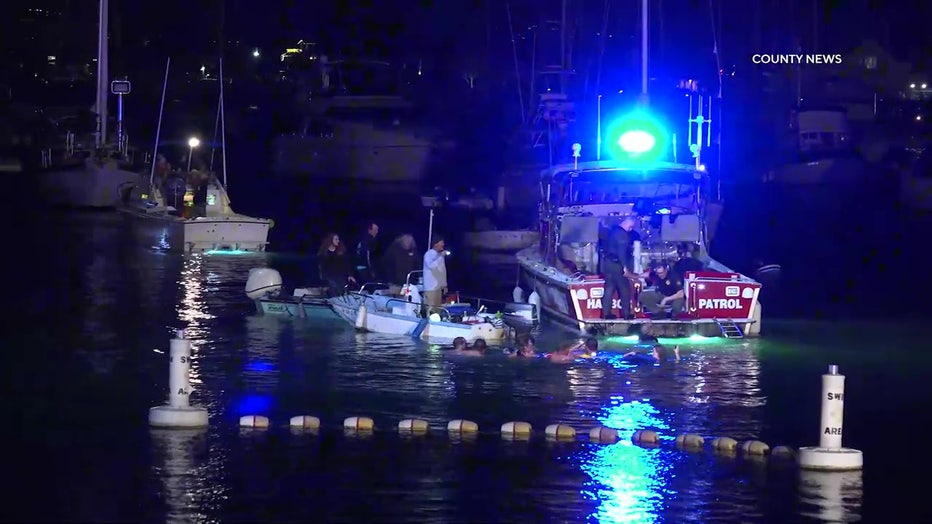 The HBPD website describes the helicopter as an Air Support Unit. "We operate three MD 520N series turbine-powered helicopters out of our facility. The Air Support Unit currently provides support under contract for the city of Newport Beach and the city of Costa Mesa."
The Huntington Beach Police Department has three helicopters and typically keeps one in operation 24 hours a day. The two other aircraft will be grounded pending an inspection and the preliminary investigation, Parra said.
Gov. Gavin Newsom issued the following statement Sunday: "Jennifer and I are deeply saddened by the tragic loss of Officer Vella. Our thoughts are with his family, friends and the entire Huntington Beach Police Department. Officer Vella's bravery and commitment to protecting his community will not be forgotten."
Los Angeles Police Chief Michel Moore tweeted: "We mourn the loss of Huntington Beach Police Officer Nicholas Vella. Our thoughts are with his department and Officer Vella's family, friends and colleagues. Blessed are the Peacemakers. May he rest in eternal peace while our profession holds the watch."
Tune in to FOX 11 Los Angeles for the latest Southern California news.
CNS contributed to this report.