FOX 11 News In Depth : '52 in 52' in Yorba Linda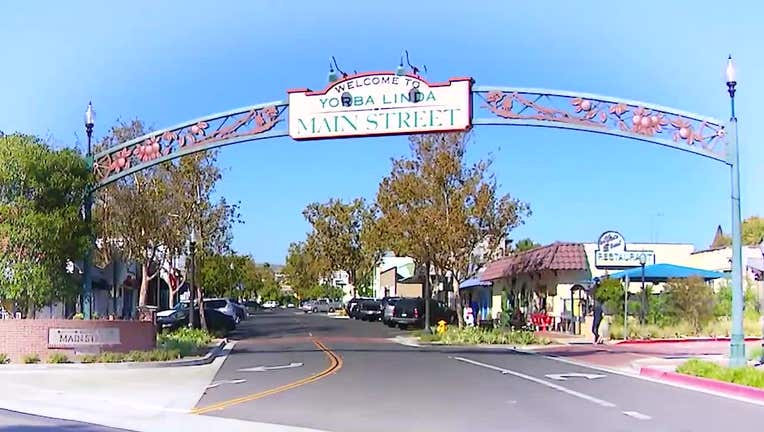 article
YORBA LINDA, Calif. - This week we head to Yorba Linda to meet one of the youngest mayors and visit the iconic and historical Nixon Library.
SEGMENT A: Tara Campbell
Hal Eisner interviews California's youngest Mayor. Tara Campbell talks about what it was like to become mayor at the age of 25, replacing a man nearly 50 years her senior.  She talks about her contributions to the city of Yorba Linda and her plans for her career in the future.  She says she is proud of modernizing the city's communications and updating their social media. Campbell explains her favorite things about the city she calls home.
RELATED: What the Hal? Presidential history living in Yorba Linda
SEGMENT B: Nikki's Cafe 
Hal talks to the owner of the hometown favorite "Nikki's Café," Nikki Ware.  We take a look at the kitchen and the home-baked goodies.   Ware explains what she likes about the city of Yorba Linda and says that she likes to employ and empower women. She talks about the "makers" who provide the goods sold in the café. Hal interviews members of a painting class that meet in the café, and patrons eating breakfast about the things, positive and negative, that they find in their community.
SEGMENT C:  Nixon Library
Hal interviews the head of the Richard Nixon Foundation, Joe Lopez.  Lopez talks about the expansion and updating of the Nixon Library and shows us some of the new audio-visual exhibits. Lopez discusses the significance of the museum to the city of Yorba Linda and talks about how many people come to visit every year, just for the library.
SEGMENT D: Wrap Up
Hal promotes the upcoming '52 in 52'  in Carson.