Alleged wrong-way driver killed in fiery 3-car crash on 101 Freeway in East Hollywood
LOS ANGELES - Authorities with the California Highway Patrol were investigating a deadly wrong-way crash on the southbound lanes of the 101 Freeway in East Hollywood Monday morning.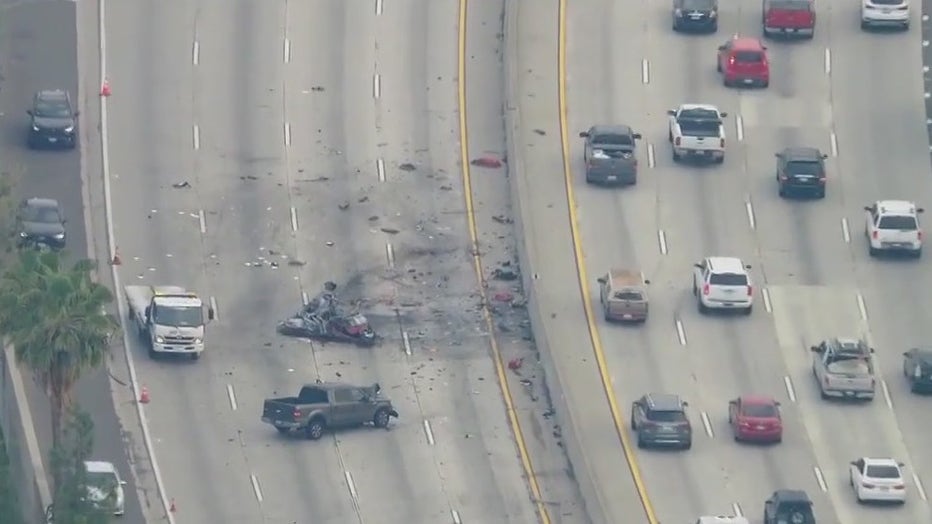 Officials with the Los Angeles Fire Department said the three-car crash occurred around 4:30 a.m. just north of the Melrose Avenue exit following reports of a driver in a red Toyota Prius traveling northbound on the southbound lanes. 
A short time later, investigators said the Prius clipped one vehicle and then crashed head-on into a pickup truck. When firefighters arrived at the scene, the Prius and the pickup truck were engulfed in flames. One person was trapped in the wreckage and the alleged wrong-way driver was declared dead at the scene.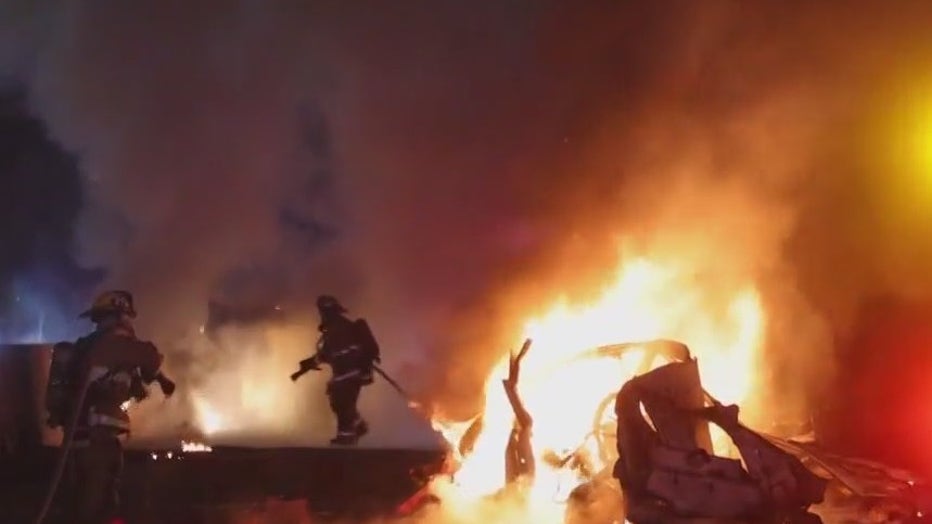 The driver of the pickup truck was taken to an area hospital in an unknown condition. Two others suffered minor injuries and were treated and released at the scene. 
A SigAlert was issued on the southbound side of the freeway between the Melrose Avenue and Santa Monica Boulevard exits for hours. All lanes reopened by 8:30 a.m. 
SUGGESTED: Naked man running in traffic hit and killed on 5 Freeway in Pacoima
The names of the victims have not been released and the investigation is ongoing.