Dr. Oz shares household tips to prevent coronavirus spread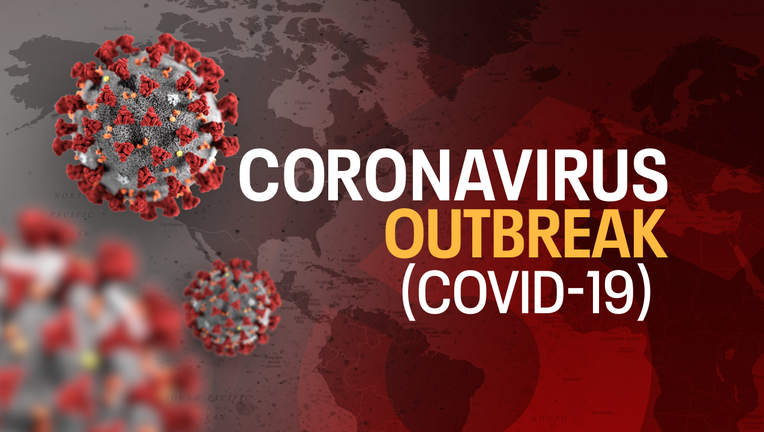 article
LOS ANGELES - With California under a "Safer at Home" order as issued by Gov. Gavin Newsom, Dr. Oz offered helpful household tips to prevent the coronavirus from spreading inside your home.
RELATED: Governor Newsom issues statewide order for people to stay at home amid virus outbreak
Dr. Oz made an appearance on Good Day LA Friday morning from his basement. The famous doctor had a home studio prepared due to the changing policies during the coronavirus outbreak. 
He recently learned one of his staffers tested positive for COVID-19, which caused a halt in production at his Los Angeles area studio where "The Dr. Oz Show" is normally filmed.
In response to Newsom's order, Dr. Oz said he believes California and New York are acting appropriately given their respective populations, citing that a third of COVID-19 cases in the nation are in New York, with the Golden State not far behind.
RELATED: New York joins California in asking residents to stay home to contain COVID-19
 
However, he isn't sure if it is practical for each state to implement similar protocols. "They may still have the opportunity to contain," he said.
Under the 'Stay at Home' orders, residents are asked to forgo non-essential travel and activities. While some essential businesses remain open, Dr. Oz said when people return home from places such as grocery stores. "Nothing comes inside the house from outside unless given time to breathe," he said.
Here are some tactics that can dramatically change one's chances of being infected from home, according to Dr. Oz:
• Did you know the virus can stay on clothes for up to 12 hours? Dr. Oz suggests once returning from outside, to hang clothes off to the side and in a separate location
• Avoid bringing shoes into your home.
• Discard boxes from takeout at the door.
• Empty food from containers.
• Wash your hands immediately upon entering your home.
Catch Dr. Oz weekdays at 1 p.m. on FOX 11. 
RELATED: CoronavirusNOW.com, FOX launches national hub for COVID-19 news and updates.