Dog violently stolen from owner at North Hollywood 7-Eleven recovered
LOS ANGELES - A pit bull mix dog that was stolen from its owner during a brazen attack inside a North Hollywood 7-Eleven store was recovered safely Thursday and returned home, and one suspect was taken into custody.
The owner was approached by two suspects at the 7-Eleven on Burbank Boulevard on Monday, Sept. 25, around midnight.
According to the Los Angeles Police Department, the victim entered the business with her dog on a leash. Shortly after, two suspects entered the business and, seemingly unprovoked, attacked the victim and used bodily force to remove the dog from her possession.
New surveillance video released Thursday showed a woman putting the dog's owner in a headlock before a male suspect steals the dog. 
Cell phone video from another angle showed one of the suspects knocking the owner down while the other wrestled the dog away. The owner was seen attempting to fight off the suspect, grabbing at his legs.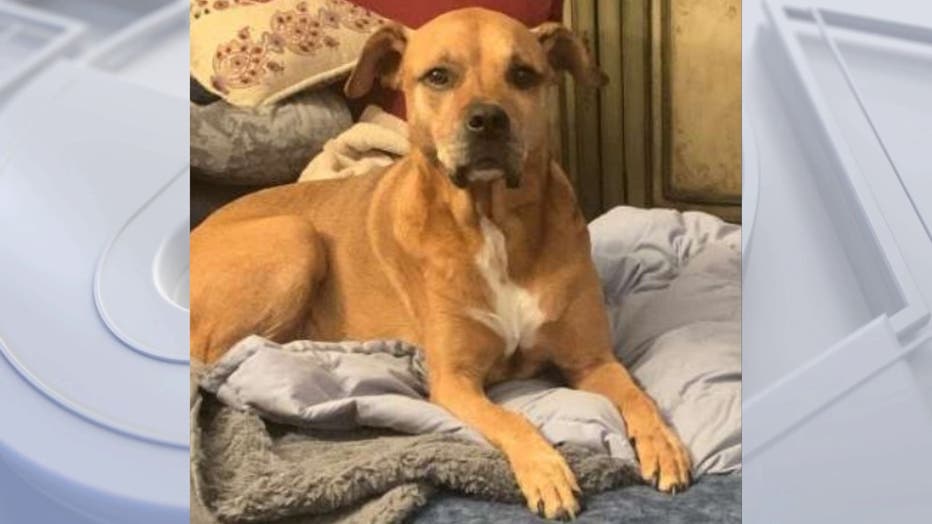 Drake the dog (Picture courtesy of the LAPD)
Actress-turned-animal-activist Kris Kelly said she received the cell phone video of the robbery through social media, from who she presumed was a witness. She later posted the video on her own social media.
"I think our streets are out of control, I don't know what's happening. It's getting worse and worse every day," said Kelly. "And the animals are paying the price."
The 11-year-old dog named Drake is a golden pit bull/Rhodesian Ridgeback mix.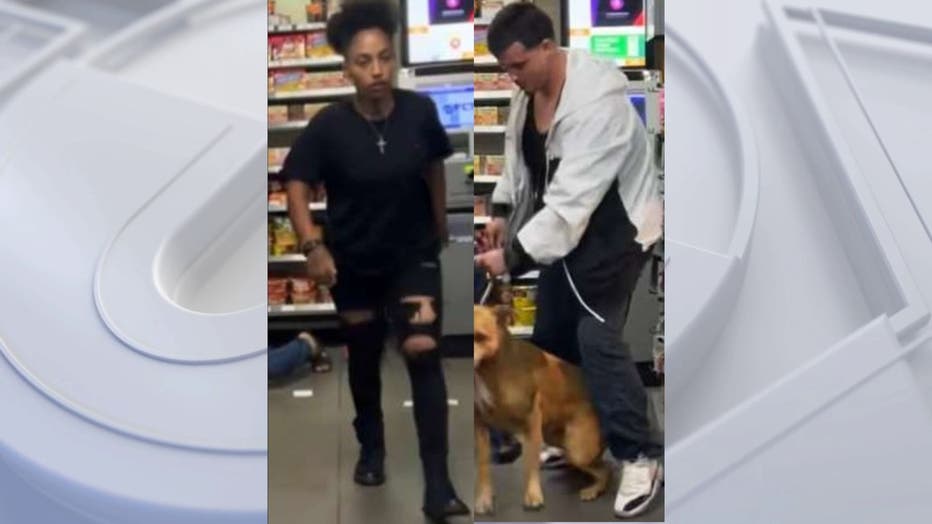 Anyone with information was urged to contact robbery detectives Noah Stone or Chris Phillips of the LAPD's North Hollywood station at 818-754-8424. Tipsters who prefer to remain anonymous can call Crime Stoppers at 800-222- 8477. During non-business hours or weekends, calls should be directed to 877- 527-3247.