DNA evidence links suspect to 1972 Torrance cold case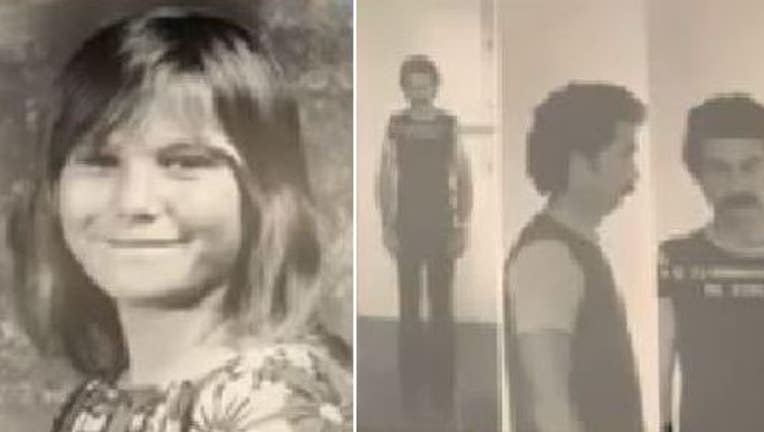 TORRANCE, Calif. (FOX 11) - The identity of a suspect involved in the 1972 kidnapping and murder of an 11-year-old girl in Torrance has been announced. 
Torrance Police say DNA evidence linked Jake Edward Brown to the cold case nearly 47 years later. 
Terri Lynn Hollis, who was 11-years-old at the time, disappeared from her house on the 2600 block of Dalemead Street
on Thanksgiving Day to go for a bike ride. Her body was found the following day on a cliff in Oxnard.
Two fisherman found her body below Pacific Coast Highway, just south of Mugu Rock. She was wearing only a t-shirt, according to a Los Angeles Times article from November 1972.
During a press conference Wednesday morning, Torrance Police Chief Eve Irvine said Brown strangled and sexually assaulted Hollis.
Brown's body was exhumed, and a Florida lab determined that his DNA was a match to evidence collected by the Ventura County Sheriff's Department, said Torrance police Chief Eve Irvine.
"DNA Labs International was successful in extracting DNA evidence from the bones collected by the detectives and they and were able to confirm that the bone remains of Jake Edward Brown were a one in 20 septillion match to the evidence collected from Terri Lynn Hollis,'' Irvine said.
The chief said Brown "had prior arrests for narcotics, robbery and two rapes that occurred after the murder of Terri Lynn. The first rape occurred in 1973 and the second in 1974. Under these very unfortunate circumstances, we are still proud to say that this case has been solved, but detectives will continue to investigate to see if he was involved in any other unsolved crimes.''
Police say Brown died 16 years ago in Arizona.
The victim's brother, Randy Hollis, says he's grateful for the police department's persistence in solving the case. 
"This was a case that detectives would just not let go, and they continued to follow up leads throughout the years.'' Hollis added that "some of these detectives weren't even born when this happened.''