After school 'Satan Club' event at Southern California library draws protests
LANCASTER, Calif. - Dozens of protesters made their religious beliefs known outside a back-to-school night event hosted by the Satanic Temple at the Lancaster Library. 
The group said the goal was not to introduce any type of religion or belief system but rather, to promote free rational thinking. 
"I just want people to know that the Satanic Temple, we are about personal liberty and free rational inquiry. We're not worshiping the devil or anything like that.  We're just trying to have fun and help the children have a good time," said Satanic Temple spokesperson René Grigori.
The event was described as a "family-friendly" with arts and crafts, science experiences and live demos.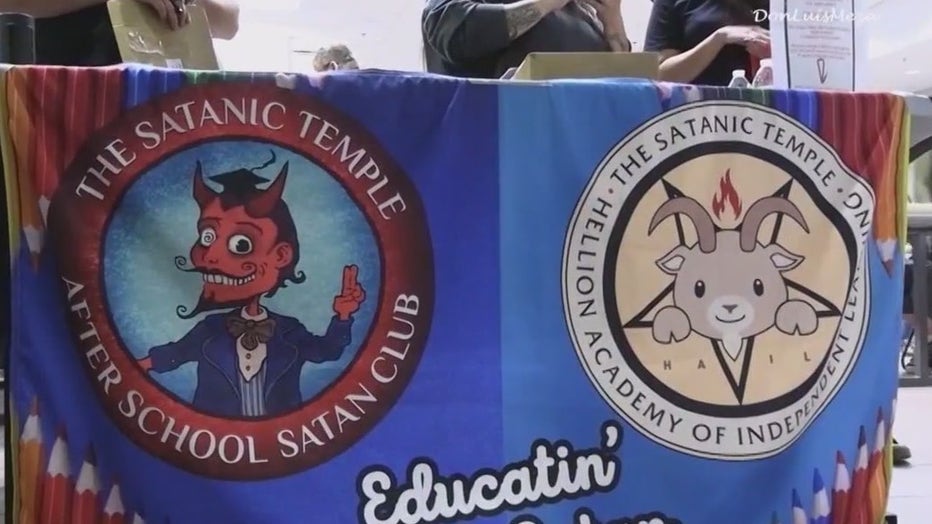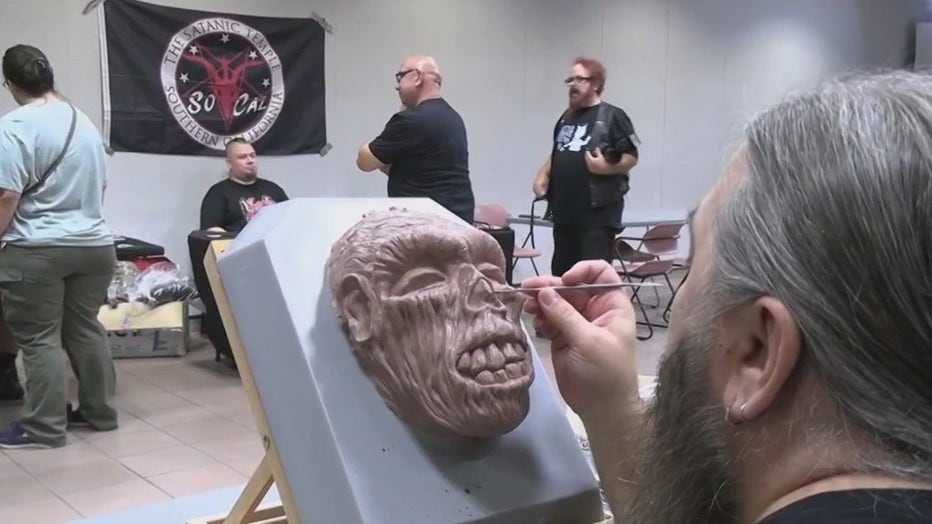 Meanwhile, dozens of protesters gathered outside the library holding signs and participating in prayer groups.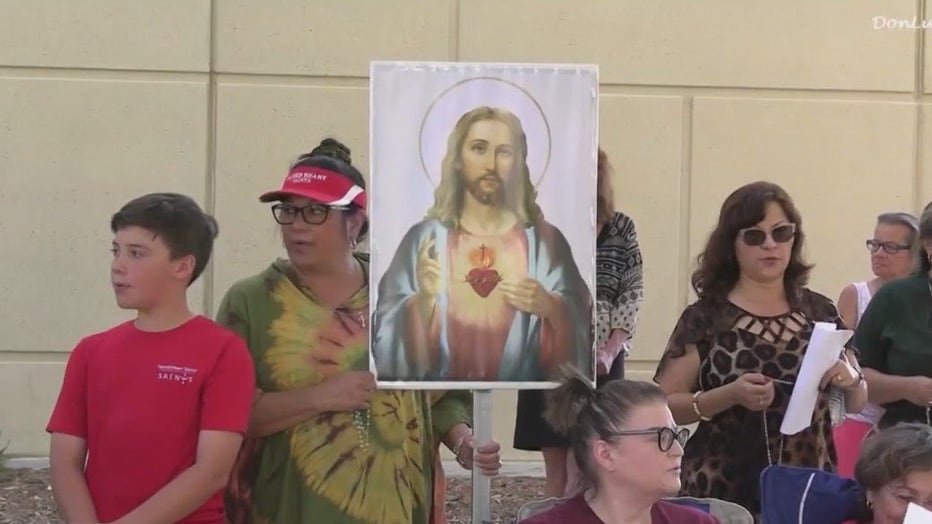 "We're representing Jesus Christ. The Lord and Savior.  We're not trying to have the enemy destroy this town. We got enough issues here, in Jesus Name!" a protester told a news photographer at the scene. 
SUGGESTED: California temporarily blocks Chino Valley Unified School District's transgender policy
The protesters argue the group is trying to entice children with gifts and games to turn away from their beliefs. However, the Satanic Temple's after-school club says it only plans events where other religious groups are operating to provide a safe alternative to students. 
A spokesperson for the Lancaster Unified District said the district does not support the event or the group, but they were obligated to share information about the event to district families.