9 people rescued from riverbed in San Diego as Hilary pummels Southern California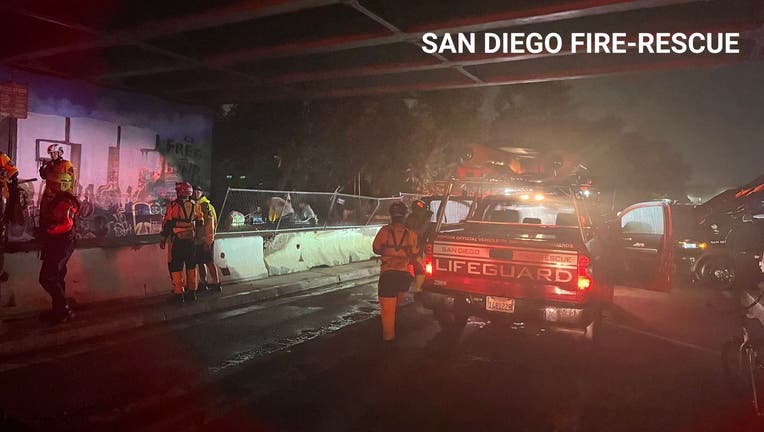 article
SAN DIEGO (KTTV) - Nine people were trapped in the riverbed in San Diego as Tropical Storm Hilary pummeled Southern California Sunday night.
The San Diego Fire-Rescue responded to the riverbed near the Morena Boulevard Bridge. The nine people who were safely pulled from the water are not believed to be injured.
Crews are looking to see if anyone else are in need of help in that area.
The water rescue in San Diego comes during the same day as two people were pulled from a river in Ventura County during Hilary.
RELATED: 2 pulled from river in Ventura County as remnants of Tropical Storm Hilary reaches California
Officials did not say how they ended up in the water in the first place. The water rescue comes as California deals with its first tropical storm since 1939.
Prior to Hilary's arrival, Ventura County was at the center of more than a dozen earthquakes, adding chaos to a day when California is taking an all-hands-on-deck approach to tropical storm response.
TRACKING HILARY